Trump's Tent Cities Fuel $20M in Donations — and Billions in Profits
See exactly who's cashing in on the crisis.
In just the past few weeks, celebrities and ordinary citizens have raised an extraordinary amount of money in support of a single cause: A-list couples George and Amal Clooney and Chrissy Teigen and John Legend donated hundreds of thousands of dollars to the Young Center for Immigrant Children's Rights and the American Civil Liberties Union, respectively. Meanwhile, ordinary citizens Charlotte and Dave Willner kicked off a Facebook campaign that has so far raised over $18 million from over 480,000 people in a matter of days for the Refugee and Immigrant Center for Education and Legal Services.
What sparked the sudden outpouring of charitable support? It was the turn in the Trump administration's policy of detaining migrants who crossed the border without legal status, which resulted in children being separated from their families.
Read about 21 celebrities who run foundations or charities.
The way the Trump administration has enforced its immigration policy has been the source of controversy and action. It's also a major business opportunity for a handful of companies — these tent cities have become a billion-dollar industry. Here's who's cashing in on the crisis — and how.
One Nonprofit Has Won $955M in Tent City Contracts Since 2015
Finding adequate facilities to detain migrants arrested while crossing the border has long been a source of potentially lucrative contracts, with a cottage industry for migrant shelters popping up.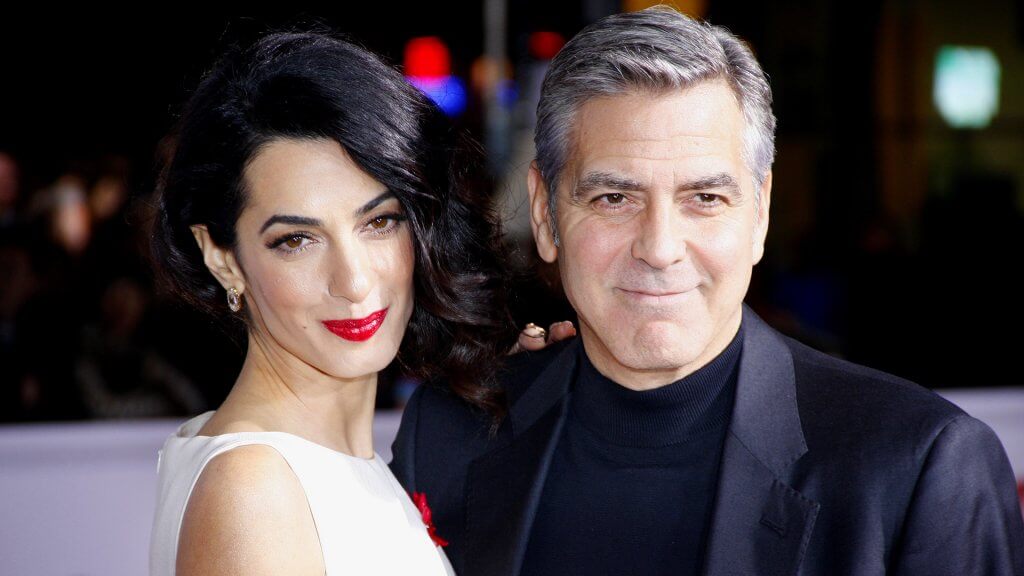 Here's a breakdown of some numbers associated with the current immigration crisis:
$955 million: minimum amount that nonprofit Southwest Key Program, just one player in the migrant-shelter business, has won in federal contracts for migrant shelters since 2015
$179 million: minimum amount that contractor BCFS has received in federal contracts since 2015
$775,000: 2015 salary of Juan Sanchez, Southwest Key's president
17: states with migrant shelters
30: minimum number of migrant-shelter facilities in Texas alone
100: number of contracted shelters in 16 other states
2,300: number of minors now in need of temporary housing while the government prosecutes cases against their parents
12,000: number of immigrant children that the Department of Health and Human Service already has in custody
President Trump's executive order that was signed on Wednesday might put a temporary end to family separation, but it appears to only delay the issue for a few weeks, as children can only be detained for up to 20 days.
Got a Problem? Turn It Into a Business Like These 15 Companies
Migrant Camps to Cost $46,500 Per Child
The contractors scrambling to build locations for these children might also be cashing in on the fact that the current policy is actually the much more expensive solution. In an interview with NBC News, an official at HHS revealed that the cost of housing people in temporary tent cities is actually much higher than the cost of following the more traditional route.
Previously, children were housed with their families at ICE facilities for a maximum of 20 days, at a cost of under $300 a night per person. The cost of housing children in permanent HHS facilities is just $256. But any spillover into the new tent cities will cost the government some $775 a night per person — close to triple the cost of a stay at a permanent HHS facility. Although many of the children currently detained are in permanent facilities, the source told NBC News that HHS was "aggressively" searching for new locations for tent cities to handle the massive influx of new child detainees.
See: States That Spend the Most and Least Amount on Welfare
And not only is the rate so much higher but the time each person is likely to be kept in a detention center is also rising. Although keeping families together involves a maximum of 20 days detention, the average stay for children separated from a parent is about triple that.
If you do the math on that, the cost of housing a single child for 20 days at an HHS facility would come to a little over $5,000, and a two-month stay in a temporary tent city is going to end up costing the federal government some $46,500 per child.
Read more about politics-related costs and learn the truth about how much protests cost you.
More on Economy and Making Money