4 Things to Watch in the Markets Monday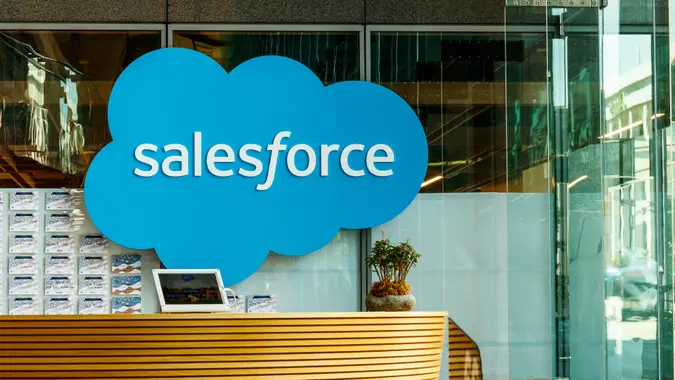 Jonathan Weiss / Shutterstock.com
Although last week ended on a postive note, today's release of consumer credit data and Friday's budget deadline could make waves. Here are some things to keep in mind as you track your portfolio this week.
1. Friday's market was up slightly.
The stock market closed the week up across the board. The S&P was up by 0.88% and small caps did even better. The NYSE reported a 3.5 ratio of advances versus decliners on the NYSE. Although the pandemic continues to take a toll on employment and consumer spending, the largest companies are doing well and taking markets up with them.
Don't Miss: The Biggest Stock Climbs and Falls of 2020 So Far
2. Salesforce is acquiring Slack. Who will be next?
Salesforce's (NYSE: CRM) acquisition of Slack (NYSE: WORK) makes it an ever larger competitor with Google (NASDAQ: GOOGL) and Microsoft (NASDAQ: MSFT) for enterprise applications. The next phase will be the competitive responses. Will there be more tech M&As announced this week?
Check Out: 5 Hot Stocks for This Holiday Season
3. Consumer credit data to be released today.
The Federal Reserve will release consumer credit figures for October at 3:00 pm Eastern. For September, total consumer indebtedness was $199.9 billion. The figures will give an indication of capacity for holiday spending. Will consumers be over-extended, or will they be able to put Christmas on credit?
Explore: Average Credit Card Debt in Every State
Make Your Money Work for You
4. Washington will dominate headlines.
Congress has until Friday to extend the stimulus and pass a budget. If an agreement is not reached, voted on and signed into law by Dec. 11, the federal government is likely to shut down on Dec. 18. Without a stimulus, the confidence of small business owners and consumers is likely to be shot. Expect some market volatility in response to the news.
More From GOBankingRates