5 Companies Behind Walmart's Great Value Brand Products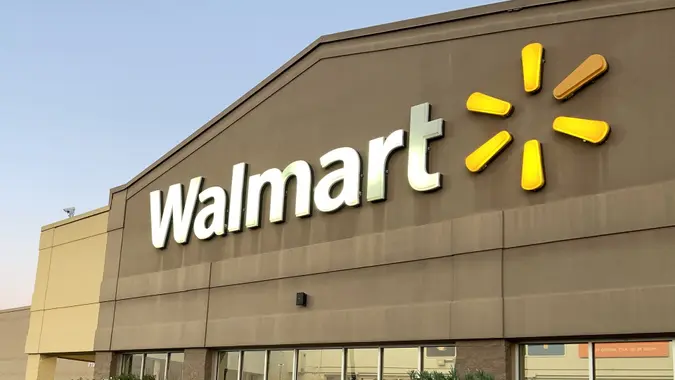 bgwalker / iStock.com
Walmart's Great Value line of products spans hundreds of goods. This includes things like pasta, frozen meals, peanut butter, bread, desserts and canned goods. It even includes nonperishables like trash bags, light bulbs and other household products.
Many of these products are reasonably priced when compared to other brands. But what you might not realize is that Walmart does not make its Great Value brand itself. Instead, "Great Value" is a labeling system under which companies like Sara Lee and ConAgra produce and release products for the retailer.
Walmart's Great Value Brand and Its Partnerships
A good partnership can help a company satisfy its customers' needs and continue to be a staple in the industry. This is just as true with Walmart as it is with many other companies.
Walmart has many partnerships with companies beyond those that work under the Great Value product line. This includes companies such as Apple, Dyson, Better Homes & Gardens and KitchenAid.
James Owen, marketing expert and founder of Click Intelligence, said, "When it comes to Walmart's partnerships, one of the best is with Dyson, an innovative technology company celebrated for its revolutionary home appliances."
Make Your Money Work Better for You
Philip Bacon, marketing expert and founder of Bacon, said, "Apple, a global leader in innovative handheld devices, has joined forces with Walmart to offer a comprehensive range of their popular products, including iPhones, iPads, MacBooks and Apple Watches. This partnership brings the latest technology and devices to Walmart's vast customer base at competitive prices; and, by making Apple products accessible through Walmart, customers can conveniently explore and purchase cutting-edge devices that keep them connected, productive and entertained while going about their day-to-day grocery shopping."
Take Our Poll: Are You Concerned About the Safety of Your Money in Your Bank Accounts?
As for the Great Value brand, here are the biggest companies that have partnered with Walmart to provide inexpensive and useful products to its customers.
Sara Lee
Since its founding in 1939, Sara Lee has been a household name when it comes to frozen baked goods. Today, Sara Lee also produces Walmart's Great Value bread. This includes the Great Value White Bread, Whole Wheat Bread and Sourdough Bread.
Make Your Money Work Better for You
You might still be able to find Sara Lee branded breads — and other goods — on Walmart's shelves. However, the Great Value version of them is typically priced lower than the actual Sara Lee brand — despite using the same ingredients.
Sara Lee is also behind several other Great Value products, including its coffee and K-cups. It's even responsible for making some of Walmart's coffee cakes.
Conagra
Established in 1919, Conagra has since established a reputation as a giant in the goods industry. In fact, Conagra is one of the biggest private-label food companies in the United States with a net worth of $16.72 billion. It owns many well-known brands, including Health Choice, Slim Jim, Duncan Hines, and Reddi-Wip.
Conagra produces a large selection of products, including some that fall under the Great Value banner. This includes canned meat — like Vienna sausages. It may also include certain types of flour.
Kellogg's
Kellogg's was founded in 1906. Since then, the company has been manufacturing and selling all types of foods, including popular cereals like Frosted Flakes, Corn Flakes, Raisin Bran and Rice Krispies.
Along with this, Kellogg's is behind some of the Great Value boxes of cereal you can find on Walmart's shelves. The recipes and ingredients are slightly different between the two brands, but the Great Value line is marketed as a cheaper alternative to the more popular name-brand option.
Make Your Money Work Better for You
Ziploc
Ziploc, which launched in the 1960s, is known for its zippered bags. But the company might also produce bags under the Great Value name. Both items have a very similar design, quality and feel to them, which indicates a partnership between the two companies.
Land O'Lakes
Founded in 1921, Land O'Lakes is well known for its butter. As with Ziploc, there's no formal evidence that this company makes butter under the Great Value brand. However, it's possible given the similarities between the two options.
In Conclusion
The Great Value lineup of products is Walmart's store brand, and one that lets other prominent suppliers and manufacturers sell their products at a cheaper price point. Walmart doesn't disclose all of the suppliers behind its Great Value line of products. However, many of these items still come at a great value for the cost.
More From GOBankingRates
Make Your Money Work Better for You