Got a Problem? Turn It Into a Business Like These 15 Companies

9 min Read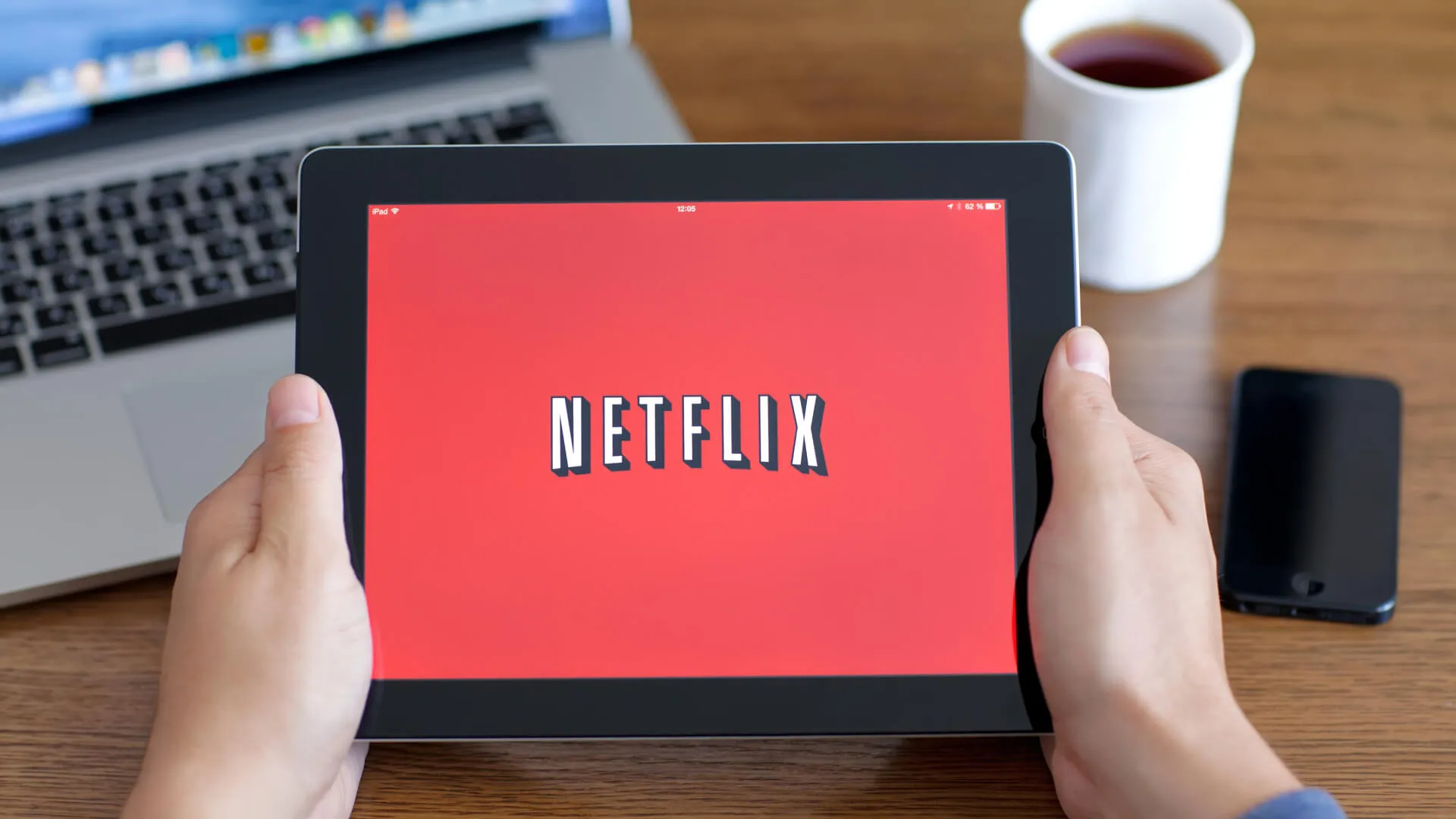 For budding startups or aspiring unicorns, here's a word of advice: Find a consumer pain point and address it. Companies solving problems are companies at their best; the following success stories — from major known quantities to scrappy newcomers making big funding waves — have proven so in recent years.
When creative companies make lives easier, they also tend to make a lot of profit — and that's a win-win for everyone. Here are 15 companies that made a business out of providing a solution for a customer need.
Click through to see who's providing some of the best customer services.
Make Your Money Work Better for You
Uber
Taxis are really expensive. Uber made its mark by solving that common big-city problem. Its ride-sharing service spawned a brand-new industry, with competitor companies such as Lyft popping up around the country.
According to TaxiFareFinder.com, a 10-mile ride in Los Angeles in January 2018 cost up to $34. A ride share with Uber, on the other hand, came in under $8 in non-rush-hour conditions. Uber's problem-solving is multi-faceted, too; in an economy driven by unemployment, Uber keeps somewhere between 12,000 and 27,000 drivers earning money in the greater Los Angeles area alone, according to Pasadena Star-News. And ride-sharing is more environmentally responsible than going solo. All those perks add up to a valuation of about $69 billion.
Find Out: 11 Things You Must Know Before Driving for Uber or Lyft
Salesforce
Salesforce had a market cap of $81.36 billion in January 2018, and you might say it earned that value by curing a headache.
When Salesforce started in a San Francisco apartment in 1999, it set out to "democratize enterprise technology," combing cloud, mobile, social, Internet-of-things and artificial intelligence into an easily accessible platform for customer-relationship management. Before Salesforce appeared, companies needing a CRM solution had to hire IT experts to set up and manage sales, service and marketing apps; now, cloud-based Salesforce cuts out the costly middleman. This innovative idea got Salesforce named the World's No. 1 Most Innovative Company by Forbes in 2017.
Spanx
In 1998, Sara Blakely was getting ready for a party when she realized that her combo of white pants and regular undies was a no-go. Blakely took a pair of scissors to a pair of control-top pantyhose, and Spanx was born.
The Atlanta-based company now sells underwear, bras, leggings and activewear in over 50 countries, and Blakely has become one of the world's youngest self-made female billionaires. Forbes reports that Blakely turned her initial $5,000 investment into a 2018 net worth of $1.11 billion — all by solving a simple, relatable problem.
Don't Miss: Most Powerful Female CEOs and Their Net Worths
Make Your Money Work Better for You
Uptake
The Rand Group estimates that one hour of downtime costs over $100,000 for 98 percent of businesses. For 81 percent of businesses, that figure jumps to $300,000, and rockets to $1 million to $5 million for 33 percent of businesses.
Enter Uptake, a startup that promises that "machines don't have to break." Uptake's platform harvests automation data to make real-time predictions about equipment failure, helping companies prevent costly downtime. Berkshire Hathaway's energy subsidiaries saved $250,000 in a single week using the tech. It's no wonder Uptake was valued at $2.3 billion in late 2017.
Netflix
The iconic streaming service has become so ubiquitous and imitated that no one is surprised that Netflix has a market cap of $116.71 billion. But think back to the days before bingeing "BoJack Horseman," and you'll realize that Netflix eased a ton of consumer pain points.
No more trips to the video store. No more expensive rentals (Netflix's monthly cost amounts to just a few DVD rentals). No more scheduling your life around viewing media. And perhaps most of all, no more late fees. At its peak in 2000, Blockbuster squeezed $800 million out of renters for late returns, which means that Netflix did us all a big solid.
Netflix, Apple and More: What $1,000 Invested in These Stocks 10 Years Ago Is Worth Today
Honey
Have you ever spent way too much time Googling and applying expired, invalid or downright useless coupon codes when you're shopping online? The founders of Honey had the same problem.
That's why their browser extension automatically finds and applies coupon codes for online shoppers during checkout at thousands of sites. Turns out, investors are pretty sweet on the idea, and have raised $40.8 million worth of funding for Honey since 2012.
Udacity
A public four-year college costs an average of about $23,890 for out-of-state students, and tuition costs in the U.S. continue to rise so quickly, The College Board says they outpace inflation.
With no end in sight for rising education costs and an increasingly competitive job market coping with the problem of skill gaps, Udacity created the "nanodegree." Typically, the online education service charges students $199 a month for self-paced study programs that teach everything from software engineering to data science, and standard programs cost a one-time flat fee, which is typically affordable. Apparently, that's still profitable enough for Udacity to reach a $1 billion valuation.
Find Out: Do You Make Enough to Put Your Kid Through College?
Make Your Money Work Better for You
uBeam
Nobody likes dead phones, spaghetti-like twists of cables or charging a half dozen devices every single day. Meredith Perry's uBeam startup has been aiming to fix that problem since 2011, attracting attention from entrepreneurs such as Mark Cuban and everyone who hate wires.
uBeam's tech is a large transmitter that charges mobile devices via high-frequency soundwaves that we can't hear. Soon, it'll charge your iPad. After that, it'll wirelessly charge everyone's phone at the coffee shop. uBeam has already attracted $31.7 million in funding, and is spearheading an industry that Allied Market Research projects will be worth $37.2 billion by 2022.
Vicis
The world of pro football was shaken in 2017 when a study by the Journal of the American Medical Association found that 87 percent of players suffered from a neurological condition called chronic traumatic encephalopathy, most likely as a result of head trauma.
Originally founded in 2013, Vicis answered the call by specifically engineering their $1,500 Zero1 helmet to reduce impact forces, leading to orders from 12 NFL teams by 2017. Currently, Vicis has $38.5 million worth of funding in their pockets.
Blue Apron
In 2017, the Harvard Business Review dug up some data that might — or might not — not shock you: Only 10 percent of Americans actually like to cook. That's probably why the most recent Bureau of Labor Statistics stats tell us that Americans blow an average of $3,008 per year eating out.
By bundling all the ingredients and instructions you need to make a wide variety of healthy recipes and delivering the fresh package right to your door, Blue Apron cuts grocery shopping and meal planning out of the equation, all while saving customers on food costs. By the first quarter of 2017, the company had 1.04 million customers and was pulling in revenues of $245 million.
Make Your Money Work Better for You
Glassdoor
For decades, keeping your salary secret was the absolute norm in America — people seemed to fear that broadcasting your pay would open up some sort of Pandora's box of economic disarray. But according to management professor and best-selling author David Burkus, pay secrecy actually leads to information asymmetry, which in turn leads to an unfair advantage on the part of employers.
Glassdoor's crowdsourced database of salary reports and company reviews ripped off pay secrecy's Band-Aid, netting it about $200 million in capital as it exceeded a $1 billion valuation in 2016.
Rent the Runway
When Rent the Runway co-founder Jenn Hyman saw her sister flirt with credit card debt just to buy new duds for a wedding, she knew there was a problem. Her solution was Rent the Runway, a service that creates a smarter closet by giving customers rented access to a rotating selection of costly designer clothes for between $30 and $159 a month.
No more shopping, no more clothes that no longer fit wallowing away in dress bags, and no need to worry about trends, as RTR is a curated service. By 2017, the company was valued at nearly $1 billion and had 8 million well-dressed customers.
Square
In recent years, you may have heard these two unpleasant words a whole lot less: "Cash only." If so, you have Square to thank.
For years, many small businesses couldn't afford clunky point-of-sale systems, which go for between $5,000 and $7,000, in order to accept credit and debit cards. That meant less sales for businesses and less convenience for customers. Square targeted small businesses directly, offering a POS system at a fraction of cost using cloud storage and running on common smart devices — they're the reason your local coffee spot's register looks like an iPad. Square is worth about $12.62 billion today, so the focus seems to have paid off.
Which Is Better?: Venmo App vs. Square Cash App
Make Your Money Work Better for You
WeWork
Skyline reports that the national direct asking rent for high-rise office space in 2016 was about $43.79 per square foot. If your jaw dropped at that price, you can understand why renting space is a huge problem for small businesses.
WeWork packages equipment, furniture, Wi-Fi and even coffee into workspaces that often look like they came straight out of an Ikea catalog. Private office space starts at around $400 per month and includes perks such as the community-building Member Network. Freeing entrepreneurs from the shackles of crazy rent has paid off big time, as Forbes estimates that WeWork is valued at $20 billion, a figure trumped only by Airbnb and Uber among American startups.
Zero Mass Water
Sometimes, creative companies address problems so big that they're literally considered global concerns. With over a billion people living without safe, clean water, our water supply is a truly planetary issue.
Founded in 2014, Zero Mass Water has raised $3.8 million in funding so far and has sky-high ambitions to back it up. Its hydropanel arrays pull condensed water from sunlight and air Star Wars-style; a $2,000 system can produce two to 5 liters of water daily. Speaking to the Verge in 2017, CEO Cody Friesen says Zero Mass aims to turn water scarcity to water abundance. And that's the kind of problem solving that we can all benefit from.
Up Next: The Biggest Moneymakers and Major Flops of Top Companies
About the Author