These Company Mantras Are the Keys to Success

10 min Read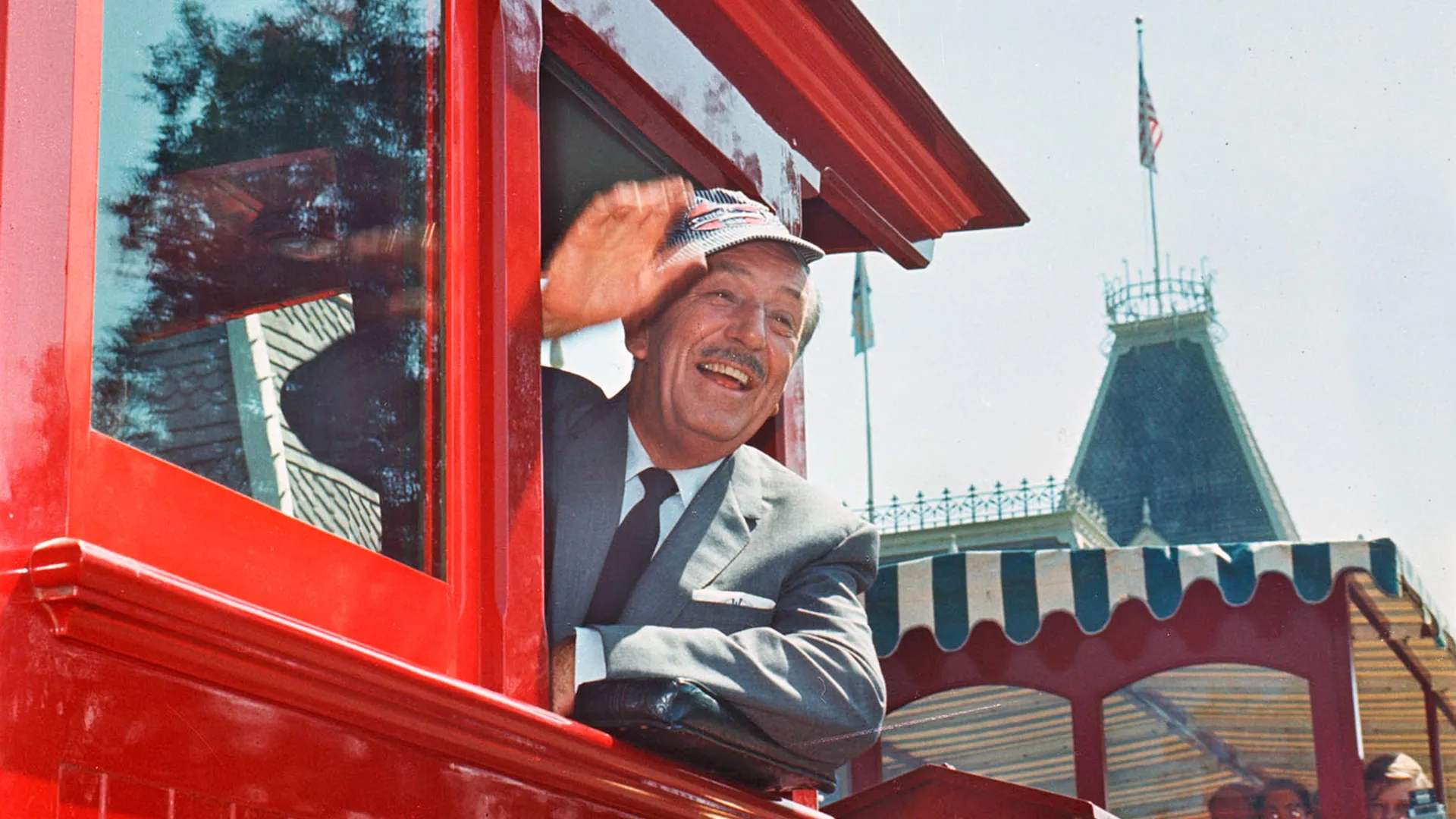 We all have words we live by. They might be memories of our parents telling us we can be anything we choose to be if we work hard enough or inspirational wisdom such as "right foot, left foot, breathe" to help us make it through a tough time or landing your dream job.
Brand mantras keep businesses focused and on track. Unlike advertising campaigns or slogans geared toward the consumer, business mantras help individuals in corporations make decisions consistent with company goals and communicate the company culture. Successful brands such as Amazon, Disney, Google and Facebook all have brand mantras, and many of them were developed when the companies were just starting out.
Click to read about the 30 hottest cities for new businesses.
Make Your Money Work Better for You
"Do the Right Thing"
Although "don't be evil" was dropped from Google's code of conduct after Alphabet took over as its new holding company in 2015, the company's structural change didn't give Google and YouTube employees free reign to suddenly run amok. "Employees of Alphabet and its subsidiaries and controlled affiliates should do the right thing," reads the updated version of the company code.
Both mottos focus on doing more than just supplying goods and services to the consumer. "It's also about doing the right thing more generally — following the law, acting honorably and treating each other with respect," according to the Google Code of Ethics.
"Move Fast With Stable Infrastructure"
It might not be as catchy as Facebook's original business mantra to "move fast and break things," but since 2014, the new Facebook mantra has reflected the entrepreneurial growth from dorm room hacker culture that birthed it to a more stable business model.
Slow and steady might win the race in theory, but Facebook prefers to grow and develop new ideas on a continual basis. "It's how we operate now," said CEO Mark Zuckerberg when announcing the change at the annual F8 conference in 2014. "Because when you build on something that you don't have to fix 10 times, you can move forward on top of what you've built."
"Think Different"
Back in 1997, Apple was down to its last 90 days of money. The company had to do something drastic to pull out of its nosedive. There were no life-changing products on the horizon, but a simple doodle of Thomas Edison holding a light bulb inspired the company's successful 1998 "Think Different" campaign. Over the next few years, photos of Edison, Albert Einstein, Gandhi and other innovative thinkers graced billboards, posters and ads alongside the company's rainbow apple logo. The slogan grew into a company mantra, and "Think Different" posters still grace walls inside the company.
Since then, Apple has launched innovative products such as the iPod, iPhone, iPad, Apple Watch, Apple Pay and Siri. The company continues to prize creative thinking and renewed its "Think Different" slogan trademark in 2016.
Read More: 11 Expert Tips for Turning Your Failure Into Financial Success
Make Your Money Work Better for You
"Unyielding Integrity, Commitment to Performance and Thirst for Change"
General Electric's company mantra might be lengthy, but it incorporates everything the company believes will "bring good things to life" for its customers.
The company has seen its share of success for more than 100 years. When the Dow Jones Industrial Average first debuted in 1896, GE was one of the original 12 companies listed. The business qualities listed in its mantra contributed to the company creating electric fans in 1902, hermetically-sealed home refrigerators in 1917, jet engines in 1942, nuclear power reactors 1957 and solid-state lasers in 1962.
Find Out: What $1,000 in Stocks Invested 10 Years Ago Would Be Worth Today
"Fun Family Entertainment"
With a 70 percent return rate by first-time visitors at its theme parks, Disney definitely lives up to its simple mission: "To make people happy." Its business mantra of fun family entertainment seems simple and almost trite at first, but the company delves deeply into each aspect of those three simple words. To live up to the mantra, Disney has to provide the customer a great deal of happiness while being appropriate for every family member and deliver quality entertainment to the masses.
Keeping it fun for guests in a place as immense and intricate as the Disney parks isn't an easy job. Walt Disney himself was often found observing how kids reacted to experiences and expected his employees to do the same. "I don't want you guys sitting behind desks," he said according to the Disney Institute book "Be Our Guest: Perfecting the Art of Customer Service." "I want you out in the park watching what people are doing and finding out how you can make the place more enjoyable for them." Employees were also expected to eat onsite and eavesdrop on what guests were saying about their experiences over lunch.
Make Your Money Work Better for You
"Glad to Be Here"
There's nothing quite like the thrill of watching the Blue Angels execute precise maneuvers while flying at speeds up to 700 mph and as close as 18 inches apart. Only a few Navy and Marine pilots — just three per year — get the opportunity to join the elite squad, and a mere 261 demonstration pilots have been part of the team since the Blue Angels took to the skies in 1946.
The "glad to be here" mindset is one shared by all members of the Blue Angels. It sometimes reflects the opportunity to share the skies, however closely, with the most skilled pilots on earth. Sometimes it's gratitude for having successfully completed another dangerous mission.
Learn: My Military Friends Taught Me These 4 Important Money Lessons
"Rewarding Everyday Moments"
Starbucks isn't just selling delicious coffee and offering some great deals; it's in the business of creating personal relationships. "We're not in the coffee business," CEO Howard Schultz told author Carmine Gallo in an interview for the book "10 Simple Secrets of the World's Greatest Business Communicators. "It's what we sell as a product, but we're in the people business — hiring hundreds of employees a week and serving 60 million customers a week. It's all human connection."
That connection is reflected in Starbucks' mission statement: "To inspire and nurture the human spirit — one person, one cup and one neighborhood at a time." The company isn't just about rewarding its customers with a consistent cup of high-quality coffee. It also rewards employees, which the company regards as partners, with health coverage, 401k contribution matching and other benefits. The mantra extends beyond the Starbucks coffee shops to the neighborhoods that surround them, to the farmers that grow the beans and to the farmers' local communities.
Make Your Money Work Better for You
"The Customer Is the Most Important Person in the Room"
Being one of the largest retailers in the world is about more than just selling the most product. For Amazon, it's about serving the needs of the customer. Making customer service No. 1 is why the company doesn't need to fork out piles of money for expensive advertising campaigns. Instead, it puts that money into keeping product prices low and offering free shipping, which, in turn, saves its customers money.
CEO Jeff Bezos is the top corporate chief in the nation, garnering plenty of respect from both Amazon employees and business people who seek to emulate him. Yet in corporate meetings, he's not the top influencer. He often leaves a chair at the conference table vacant, encouraging meeting attendees to visualize their customer sitting there, who is "the most important person in the room."
"Solving Problems That Others Ignore"
Is the status quo good enough for you? If you believe in doing things the way they've always been done, think differently to get different results. Dyson has changed the way the world vacuums its floors, styles its hair, dries its hands and finds respite on a hot day. The company mantra encourages employees to put common household appliances under the proverbial microscope, spotting problems and then proposing real solutions to those problems.
James Dyson looked at a sawmill cyclone and envisioned a solution to vacuum cleaner bags that clog. The first bagless vacuum took five years of persistence and more than 4,774 prototypes before it was ready for market. Since then, the company culture of encouraging "wrong thinking," making mistakes and experimenting fearlessly resulted in bladeless fans, heat-free hand dryers, low-temperature hair dryers and extended-life lighting, among other innovations.
Make Your Money Work Better for You
"Embrace the Suck"
Let's face it; life isn't always easy. Sometimes it really sucks. For military personnel engaged in the wars in Iraq and Afghanistan in the early 2000s, unrelenting desert heat in Iraq and freezing mountain ranges in Afghanistan were the backdrops to some of the most difficult circumstances imaginable. "Embrace the suck" became a military mantra during this era, and it quickly went mainstream.
The Atlanta Falcons adopted the mantra as their team motto in 2017. Head coach Dan Quinn elaborated in a May 2017 interview with the Washington Post: "Embrace the suck. Eat a crap sandwich with a smile. This is going to be hard. Your choice: It's a victim's mentality or a warrior mentality."
"Personal Freedom"
Harley-Davidson doesn't just peddle iconic choppers — it sells "an experience for a lifetime." In a "CBS This Morning" interview, former CEO Keith Wandell spoke of the brand's mantra, saying, "It goes beyond the product and it's all about the expression of personal freedom." The 115-year-old Harley-Davidson brand can't be pinned down to one type of consumer. Harley riders range from leather jacket-wearing ZZ Top impersonators to young professionals to retirees.
The "personal freedom" mantra extends to Harley-Davidson employees as well. According to the company's online Careers page, it believes that "employees do their best work when they are free to be themselves."  
Want to Retire on a Harley? Here Are the Best Places in Every State to Live on a Fixed Income
"Authentic Athletic Performance"
Arguably the world's most recognizable sports brand, Nike has shared a number of innovative products with the world over the years. Its most famous innovation, however, dates back to the early 70s, when co-founder Bill Bowerman woke up one morning and made waffles for breakfast. The longtime University of Oregon track and field coach had been seeking ways to create a better running shoe that could grip the track and improve runners' speed. Bowerman thought the grooves in his wife's waffle iron would make for the ideal sole, so he used it to create the design for what would become known as the Nike Waffle Trainer.  
Nike has grown tremendously since the waffle shoe, and the brand mantra — "Authentic Athletic Performance" — has helped guide and inspire its employees every step of the way. The company's world headquarters now houses a renowned sport research lab that uses scientific insights from athletes to design shoes and apparel for optimal athletic performance.
See More: These Unusual Catchwords Helped Scale Amazon Into a Multibillion-Dollar Company
More on Making Money: 
Priscilla Aguilera and Chris Jennings contributed to the reporting for this article.
About the Author