Elon Musk Pledges $100 Million in Prize Money for Successful Carbon Removal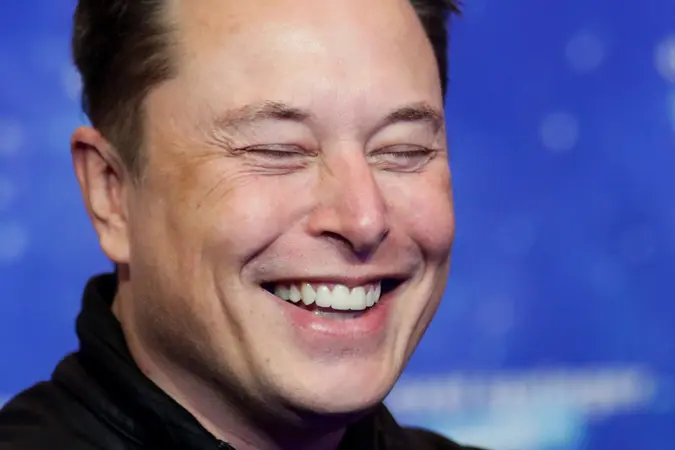 HANNIBAL HANSCHKE/POOL/EPA-EFE/Shutterstock / HANNIBAL HANSCHKE/POOL/EPA-EFE/Shutterstock
In late January, before he started tweeting regularly about Dogecoin and the stock market, billionaire Elon Musk tweeted that he would be "donating $100M towards a prize for best carbon capture technology… Details next week."
Am donating $100M towards a prize for best carbon capture technology

— Elon Musk (@elonmusk)

January 21, 2021
See: How Much Is Elon Musk Worth?
Find: Elon Musk's Biggest Bets That Paid Off
What a weird and wacky few weeks it's been. We can hardly blame Musk for holding off on the news.
On Monday, Musk revealed the further details he'd promised. The Musk Foundation would be donating $100 million to distribute three main prizes and 15 "milestone" prizes for carbon capture technology.
The grand prize winner, able to demonstrate a "rigorous, validated scale model of their carbon removal solution" and also demonstrate the ability to economically scale that solution to gigaton levels, will earn $50 million, according to the XPRIZE website. The second-place team will earn $20 million, and third-place will win $10 million. Additionally, the top 15 most promising teams 18 months into the four-year competition will earn $1 million designed to kickstart their fundraising efforts to see their technology come to fruition.
Make Your Money Work Better for You
Additional guidelines will be released and registration will open on Earth Day, April 22, 2021. The competition will close on Earth Day 2025.
See: Tesla CEO Elon Musk Loses Billions, Touts Etsy and GameStop, Lands Rockets
Find: The Cost of Climate Change in Every State
What Is Carbon Removal and Why Is It Important?
Carbon dioxide in our atmosphere plays a huge role in the effects of climate change on Earth. The XPRIZE Foundation site states that the world's leading scientists estimate we may need to remove as much as six gigatons of CO2 per year by 2030, and 10 gigatons per year by 2050.
CO2 builds up in the air from greenhouse gases and vehicle emissions. But we've gotten to the point where merely curtailing our CO2 production won't help as much as we need to reverse climate change. And, in spite of the masses in the Twitter-verse suggesting we just need to plant more trees, reforestation will not remove CO2 from the air faster than humanity is putting it there.
hear me out:

t r e e s

i know i know im a genius

please send my 100 million dollars to me soon my dms are open
— səizurə (RT PINNED) ❁ (@seizure_salad__) February 9, 2021
Make Your Money Work Better for You
Earth scientists need to take an active role in removing CO2 emissions to stop the effects of climate change and preserve our planet and quality-of-life for future generations. The XPRIZE website predicts that if we continue on our current path, the global average temperature could rise by 6 degrees Celsius or 42 degrees Fahrenheit by 2100.
The goal for XPRIZE Carbon Removal competitors will be to devise technology to pull CO2 from the atmosphere and oceans and lock it away permanently in "an environmentally benign way," the XPRIZE site describes. Solutions will be judged based on many criteria, including the effectiveness of the technology, a life cycle analysis of the process, its overall energy efficiency and how long it can keep CO2 locked away – ideally, for a period of 100 years or longer.
See: Rising Sea Levels Are Hurting Home Values in These 40 Cities
Find: Jeff Bezos Has a New Focus – What Will It Mean for the World?
What Is the XPRIZE Foundation?
Musk stated in a tweet that the competition will be organized and managed by the XPRIZE Foundation, the team that introduced the original XPRIZE for private space travel. Later named the Ansari X Prize, the competition inspired a new generation of space flight entrepreneurs, including Musk, who founded Space Exploration Technologies (SpaceX) in 2002.
Make Your Money Work Better for You
Musk's donation of $100 million in prize money for the XPRIZE Carbon Removal contest represents the largest incentive prize in history.
More From GOBankingRates:
Make Your Money Work Better for You