How the West Has Better Business Opportunities for Women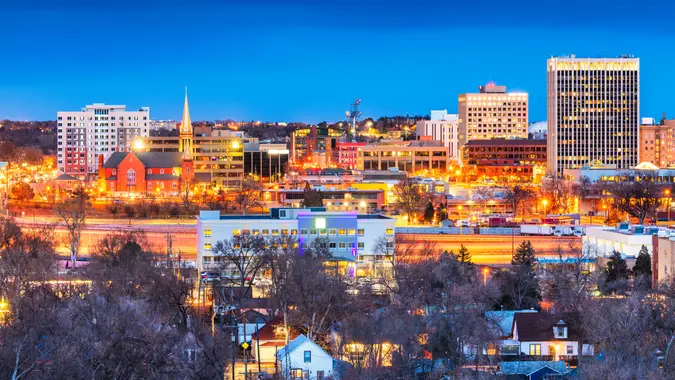 Sean Pavone / Getty Images/iStockphoto
While large cities are still attractive for women's businesses, the West is becoming increasingly prominent in terms of the region representing the best opportunities for them, according to a new survey.
There are 13 million women-owned businesses in the U.S., representing 42% of all businesses, yet there is still significant disparity in revenue and capital between these businesses and others, according to the Women's Business Enterprise National Council.
A recent Merchant Maverick report ranked the top states for women-led startups in 2023, looking at the overall business climate, rates of female participation in business ownership and venture capital allocations to female-owned and co-owned startups.
Colorado Leads the Way
The report found that Colorado remains the most female entrepreneur-friendly state for the third year in a row.  
"It's the sixth-best state for venture capital allocations to women, the second best when it comes to the percentage of women who own a business, fourth in firms run by women, and eighth for the percentage of employees led by women. It's also the fourth-best state for income for women business," said Chris Motola, Merchant Maverick special projects editor. 
Washington Offers Staying Power
Following Colorado is Washington, which has the No. 1 spot for business survival rate and is tied with Texas for its lack of state income tax. The state also ranks fifth with its $4.4 billion in venture capital investments toward women-led startups.
Make Your Money Work Better for You
The Rest of the Top 10
The next best states are California, Arizona and Texas.
"California is a venture capital powerhouse, has strong income for female entrepreneurs, and a decent startup survival rate," Motola said. "Arizona has a high rate of firms led by women — third place — and is otherwise decent in other metrics — with the exception of unemployment, which was high relative to other states."
Texas is fifth when it comes to employees led by women, and it's the biggest state for venture capital outside California, New York and Massachusetts, Motola said.
"Texas' income is pretty good for a Southern state, and remember: There's no state income tax," he added.
Rounding out the top 10 states are Virginia, Wyoming, Florida, North Carolina and Illinois.
What About the East Coast?
One interesting finding of the report is that the Northeast region is notably absent from the list.
Maryland, New York, Vermont and Massachusetts narrowly missed the Top 10, however, so the picture isn't entirely dismal, Motola said. 
While New York and Massachusetts are the second- and third-best states for venture capital allocation to women, these are states that have both very pronounced strengths and weaknesses at the moment, according to Motola.
"One of the more conspicuous issues this year, with the exception of Vermont, is high unemployment relative to other states," he said. "It's worth noting that unemployment was way down in 2022 across the board, including in the Northeast, but it seems like these states haven't rebounded as quickly from the COVID era."
Make Your Money Work Better for You
More From GOBankingRates