The Most-Loved Companies in Every State
Apple and Amazon made the list, but they aren't the only ones.
Sometimes a company is more than just a business. At times, a particular brand might start as a way to capture one particular corner of a business only to grow into something that represents the essence of a city, state or even a region. From the satisfied customers happy to have a name they can trust, to the employees working there for decades, some companies can just build a relationship with their surroundings that others never will.
So, which companies have managed to build that sort of symbiotic relationship with the state they're in? Here's a closer look at the most-loved company is every state across the country.
Last updated: Oct. 15, 2019
1/51
Jonathan Weiss / Shutterstock.com
Alabama: Edward Jones
When you think of Alabama, investment firms might not be the first thing that springs to mind. However, that might also mean that you need to realign your perspectives on the Yellow Hammer State. Business Alabama's best companies to work for list in 2018 named the investment firm Edward Jones as the winner for the large company category, with the company being cited for its personal feel and putting its employees first.
2/51
Kyle Waters / Shutterstock.com
Alaska: Arctic Slope Regional Corporation
If you're looking for the company with the best reputation in Alaska, a good starting point would be Alaska Business Magazine's annual top 49ers list — a list that features companies that are tops in revenue while being 51% Alaskan-owned or more. And, the most recent iteration had the Arctic Slope Regional Corporation (ASRC) at the top. The ASRC is a for-profit corporation that represents the business interests of the state's 13,000 Iñupiat Eskimo. The corporation owns some 5 million acres of land with a solid potential for oil and gas exploration.
Arizona: Sprouts Farmers Markets
Sure, headquartering an organization committed to bringing people fresh produce in the middle of a desert could seem like an odd choice, but it certainly hasn't slowed Sprouts down very much. The company was Fortune's most admired company in the state of Arizona, scoring high among its peers for its commitment to social responsibility.
4/51
wellesenterprises / iStock.com
Arkansas: Walmart
There might be some mixed feelings about the retail juggernaut Walmart in some parts of the country, but the store is both the biggest retail store in the world and the largest private employer in America. The store — which got its start in Rogers, Arkansas — has become an essential part of life for many Americans.
5/51
Uladzik Kryhin / Shutterstock.com
California: Apple
Apple was Fortune's most admired company in America for 2018, once again proving to have a sterling reputation among competitors, partners and consumers alike. However, the company's home base of California has even more to be Apple-mad about — the company's employees have almost as much to love in their excellent benefits and salaries as the rest of America does in their Apple products.
6/51
FG Trade / Getty Images
Colorado: Liberty Media
Plenty of Coloradans like the sound of Denver-based media company Liberty Media. The streaming music conglomerate owns stakes in seven different music platforms with valuations of a billion dollars or more, putting them right at the center of the war over America's ears.
7/51
©United Technologies
Connecticut: United Technologies
United Technologies doesn't exactly give you a lot to go on with its name, but it's an aerospace and defense firm based out of Farmington, Connecticut. But, while United Technologies might not ring any bells, you might have heard of legendary airline engine maker Pratt & Whitney or Carrier — both subsidiaries of United.
8/51
simonkr / iStock.com
Delaware: Christiana Care Hospitals
It might be odd to think of your hospital as a company, but a hospital network can have a profound impact on its area. Not only is it there to provide people life-saving care at their moments of greatest need, but the thousands of employees from top neurosurgeons to night-shift janitors are a part of the local community. In Delaware, Christiana Care Hospitals is actually the state's second-largest employer, second only to the state itself, and is rated as the top adult specialty hospital in the country by U.S. News and World Report.
9/51
Felix Mizioznikov / Shutterstock.com
Florida: Publix Super Markets
Pop quiz: Which company has more revenue in 2018 — Lakeland, Florida-based chain Publix Super Markets or global megabrand Nike? If you guessed Nike, well, you're right, but not by nearly as much as you were probably thinking. By the time the calendar turned over to 2019, Publix had booked some $36.1 billion in sales, a 4.4% increase over 2017 and a mere $300 million short of the $36.4 billion posted by Nike. So, if you haven't heard of Publix yet, it might just be a matter of time before there's one near you.
10/51
Tetiana Shumbasova / Shutterstock.com
Georgia: Coca-Cola
While Georgia's contributions to America's cultural landscape are enormous, among the biggest might actually wind up being Coca-Cola. That sweet, syrupy beverage has taken the entire planet by storm, and the iconic red can and logo have become virtually synonymous with refreshment from its home base in Atlanta to the Gobi Desert.
11/51
zorazhuang / Getty Images/iStockphoto
Hawaii: Hawaii State Federal Credit Union
Few things can impact a community like a credit union. From offering competitive pricing on banking services to being a source of business loans for small businesses, a credit union is — by definition — a product of its surroundings. That's why it might come as little shock to many Hawaiians that Hawaii Business Magazine named the Hawaii State Federal Credit Union as the best large company to work for that's headquartered in the Aloha State.
12/51
Charles Knowles / Shutterstock.com
Idaho: Micron Technology
Idaho's best-known export might be potatoes, but perhaps it's time to start tossing high-speed, cutting-edge microchips into that category as well. Micron Technology is among the top producers of DRAM and NAND flash memory chips and was Fortune's most admired company from the state.
13/51
blackwaterimages / Getty Images
Illinois: McDonald's
While the original McDonald's was in California, the global franchise is centered in Chicago. From there, the same beloved burgers and fries are being distributed at franchise restaurants in virtually every corner of the world, helping make the golden arches a symbol of comfort food made fast from Birmingham to Bangkok.
Indiana: Steel Dynamics
There's a long history of steel companies in the Upper Midwest, with the "company towns" throughout Pennsylvania and Ohio relying heavily on the industry. Indiana's most-loved company Steel Dynamics isn't a part of that history, though. The company was founded in 1993 and has quickly elevated itself to be among the top steel producers in the country.
15/51
welcomia / Getty Images/iStockphoto
Iowa: Van Meter Inc.
When the Des Moines Register put together Iowa's 2018 top workplaces, it probably didn't turn that many heads when Van Meter Inc. — a Cedar Rapids-based distributor of electrical equipment — finished highest among the companies centered in Iowa. But, given that Van Meter is a 100% employee-owned company, it shouldn't be that surprising that ownership and labor have struck a harmonious chord.
16/51
Eric Glenn / Shutterstock.com
Kansas: Sprint
It would make sense that Sprint is Kansas' most-loved company. After all, this is one space where there's plenty of room to sprint. The company is based out of Overland Park and it's the state's second-largest employer behind Fort Riley. The company has been going strong since 1899 and employs a total of 12,500 people.
17/51
Thomas Kelley / Shutterstock.com
Kentucky: Humana
Louisville's Humana is one of the nation's leading health insurance providers and plays a crucial role in providing healthcare for many of the country's seniors. The company is well-known for its Medicare Advantage and Medicare Part D plans — supplemental coverage provided by private insurers to help people cover costs not covered by Medicare.
18/51
Jenniveve84 / Getty Images/iStockphoto
Louisiana: Creole Cuisine Restaurant Concepts
The Times-Picayune looked at 574 different employers in trying to find which employers offered their workers the big easy in terms of their work environment for its annual top workplaces list. The winner, fittingly enough, was Creole Cuisine Restaurant Concepts, a restaurant company dedicated to serving up authentic New Orleans cuisine.
19/51
Michael G McKinne / Shutterstock.com
Maine: L.L. Bean
The Maine 100 is a list of the top Maine-located companies put out by Portland Monthly each year. And the 2018 list was topped by Freeport-based clothing maker L.L. Bean, the company that has helped bring the New England aesthetic for hearty clothes that can stand up to the rigid weather while giving the wearer a rugged look to the rest of the country.
20/51
Malyshev Oleg / Shutterstock.com
Maryland: Marriott International
Marriott International isn't just a hotel. It's thousands of hotels. The company's brand portfolio is vast, including well-known names in the hospitality game, such as Ritz-Carlton, W, Sheraton and Westin. The chain's headquarters, though, is in Bethesda.
21/51
BrianPIrwin / Getty Images
Massachusetts: Raytheon
Defense contractor Raytheon is the most-loved company in Massachusetts, rating higher than any other company from the state on Fortune's list of the most admired companies. The company ranked first in its industry for innovation, use of corporate assets and quality of products/services.
22/51
Dwight Burdette / Wikimedia Commons
Michigan: Lear
While you might have been expecting Ford or GM in this spot, it's actually another auto company entirely that ranks as the most-loved firm in the Great Lakes State. The Southfield parts maker is responsible for everything from the seats to the wiring on cars around the world.
23/51
Ken Wolter / Shutterstock.com
Minnesota: 3M
The three "Ms" in 3M are a reference to the company's original name: the Minnesota Mining and Manufacturing Company. From a small northern Minnesota mining firm scratching out the mineral needed to make sandpaper, 3M has grown into a leading materials and industrial technology company.
24/51
kn1 / Getty Images/iStockphoto
Mississippi: Jones Companies
When the Mississippi Business Journal released its 2018 list of the best places to work, the winner was Harrah's Gulf Coast — which is owned by Caesars Entertainment. However, second place went to Jones Companies — an industrial services and products company that helps its clients deal with everything from acquiring lumber, to on-site fuel and storage services to commercial and industrial recycling.
25/51
zorazhuang / Getty Images
Missouri: Emerson Electric
Emerson Electric is a manufacturing technology company based out of St. Louis. The company helps streamline industrial processes by incorporating automation to help improve efficiency. It serves a wide variety of different customers in business, commercial and residential areas.
26/51
kellyvandellen / Getty Images/iStockphoto
Montana: Montana Wilderness Association
The Montana Wilderness Association is not a large company — it has just 24 employees. However, in one of the states that features more natural beauty than any other, this little nonprofit offers plenty of perks to its employees. When Outside Online listed its 50 best places to work for 2018, the Montana Wilderness Association ranked the highest of any Montana company.
27/51
Andriy Blokhin / Shutterstock.com
Nebraska: Berkshire Hathaway
Nebraska's favorite company is the one that's now synonymous with America's favorite investor. Since Warren Buffett took over the New England textile company in the 1960s, Berkshire Hathaway has become well-known as the central structure upon which Buffett's business empire is built.
28/51
CaptureLight / Getty Images
Nevada: Wynn Resorts
This might be a surprising sight given the scandal that resulted in founder, CEO and namesake Steve Wynn getting forced out of leadership over multiple allegations of sexual assault. However, it's important to remember that the company is a lot larger than the man it's named after, and Wynn Resorts got high marks from industry peers on Fortune's most admired company list.
29/51
Dean Mitchell / Getty Images
New Hampshire: Digital Prospectors
Business NH Magazine named the 2018 best companies to work for and found Exeter's Digital Prospectors was the state's best company to clock in at every day. The tech recruiters are well-loved by their employees: The company has a five-star average review on Glassdoor.
30/51
josefkubes / iStock.com
New Jersey: Johnson & Johnson
If you're thinking the only thing Johnson & Johnson does is baby powder, there's a lot you don't know about this massive healthcare conglomerate. Not only does Johnson & Johnson cast an incredibly wide net with its consumer products brands (among which are Band-Aid, Neutrogena, Listerine, Pepcid and a whole host of others), it's also active in developing new drug therapies for treating something a little more serious than a rash.
31/51
IVAN IVANOVICH DAN / Shutterstock.com
New Mexico: Santa Ana Star Casino Hotel
If you want the Las Vegas experience without having to deal with Las Vegas, the Santa Ana Star Casino Hotel could be just the ticket. Located in Albuquerque, you can enjoy Vegas-style gaming without having to fight your way through the crowds on the strip. the company is also popular among its 907 employees, winning the top spot in the Albuquerque Journal's best workplaces for 2019.
32/51
Jonathan Weiss / Shutterstock.com
New York: JPMorgan Chase
With America's financial capital located in New York City, there's clearly an abundance of options for the most-loved company in New York. As such, it's fitting that the company at the top of the pile for the Empire State is banking giant JPMorgan Chase. The company ranked ninth overall on Fortune's list of the most admired companies, beating out the rest of the financial industry as well as the state of New York.
33/51
Jonathan Weiss / Shutterstock.com
North Carolina: VF
North Carolina's most-loved company is apparel giant VF, the corporation that owns the brands North Face, Timberland, Dickies, Jansport and more. The company's products range from sharp-looking work clothes to hearty outdoor wear for the weekend warrior. Headquartered in Greensboro, it's the state's most admired company, according to Fortune.
34/51
nd3000 / Getty Images/iStockphoto
North Dakota: MDU Resources Group
Prairie Business focuses on business in the plains states and puts out an annual list of the 50 best places to work. On it was MDU Resources Group, a company committed to growing important infrastructure through construction supplies and services. Founded in 1924, it's a multibillion-dollar industry today doing business in 44 different states.
35/51
Jonathan Weiss / Shutterstock.com
Ohio: Procter & Gamble
Another classic example of a consumer products conglomerate, Procter & Gamble puts out a wide range of products under dozens of different brands. From the shampoo you're using during your morning shower to the toothpaste you use when you brush before bed, most of your soaps and skin-care products are probably coming from this Cincinnati company.
Check Out: 40 Legit Companies That Will Pay You To Work From Home
36/51
Davel5957 / iStock.com
Oklahoma: Devon Energy
Oklahoma is known as an oil state, so it's not surprising it's an oil company that's the state's most loved. Among the nation's most productive independent oil and gas companies, Devon Energy pumps about 140,000 barrels of oil a day, along with 600 million cubic feet of natural gas and 75,000 barrels of natural gas liquids.
37/51
Tada Images / Shutterstock.com
Oregon: Nike
Routinely ranked among the most recognizable brands in the world, the Nike swoosh can be found on someone in virtually every corner of the globe. And the company is still based out of the state where it all started, with a sprawling complex in Beaverton, Oregon, standing as the apparel company's home base.
38/51
©The PNC Financial Services Group
Pennsylvania: PNC Financial Services Group
With a range of financial services offered from commercial banking to more robust asset management, PNC Financial Services Group has something for almost anyone — from major financial institutions to individual consumers. Starting as Pittsburgh National Bank over a century ago, the company has grown and absorbed other financial companies over the years until it arrived where it is today.
Rhode Island: CVS
The nation's smallest state is also home to one of its largest retail chains: drug store CVS. However, CVS is currently making a bid to be much more than just a chain of stores. Hearings on a proposed merger with health insurance giant Aetna are ongoing, but if the acquisition does go through, it could help CVS become a larger player in the healthcare industry as a whole.
40/51
Alex Pesantes / Shutterstock.com
South Carolina: Sunoco Products
Packaging company Sunoco Products represents the most-loved company in the Palmetto State. The company offers a wide variety of potential packaging and protection solutions in the consumer and business segments. Whether it's for displays on shelves or just safekeeping between point A and point B, Sunoco Products has a solution.
41/51
Dean Mitchell / Getty Images/iStockphoto
South Dakota: Avera Health
Avera Health is a South Dakota-based healthcare network that was named the best employer in the state by Forbes. The network is enormous, serving 1 million patients across 72,000 square miles of area in 86 different counties. That means 330 different locations spread across 100 communities, meaning there are likely a lot of satisfied patients in addition to the happy employees.
42/51
EQRoy / Shutterstock.com
Tennessee: FedEx
Originally founded in Arkansas, FedEx moved to Memphis in the early 1980s and has been a Tennessee staple ever since. The company's roots lie in a paper by a Yale undergraduate in 1965 that posited a theory about overcoming major logistical issues with the air freight business. By moving away from using passenger flights, FedEx found a new way of doing business and the rest is history.
43/51
rypson / Getty Images
Texas: Southwest Airlines
While Texas might be a state commonly associated with the oil industry, it's the friendly flier Southwest Airlines that comes in as the Lone Star State's sole leader among the most-loved companies. The company's approach to both its employees and customer service has created a cult following of fanatical Southwest fans who utterly refuse to fly another airline.
44/51
Philip Pilosian / Shutterstock.com
Utah: SkyWest Airlines
Operating in partnership with major fliers like Delta, American, United and others, SkyWest Airlines provides regional service throughout the Southwest with a focus on Utah. Employing some 13,000 "aviation professionals," the airline flies roughly 2,500 flights a day and services millions of people every month.
45/51
Matej Kastelic / Shutterstock.com
Vermont: Jiffy Mart
Many of Vermont's most popular employers are universities, but the highest-ranking Vermont-based private company in Forbes' best employers by state for 2019 is the chain of convenience stores Jiffy Mart. Jiffy Marts offer a convenient stop for food and gas, partnering with gas providers and restaurants to combine with their convenience stores.
46/51
Ken Wolter / Shutterstock.com
Virginia: Northrop Grumman
Defense contractor Northrop Grumman is the most-loved company in the state of Virginia. The Falls Church company is working on the cutting edge of security technology, helping design and build the weapons and aircraft that power the United States military. And, it was the highest-rated company located in Virginia on Fortune's most admired companies list.
47/51
CK Foto / Shutterstock.com
Washington: Amazon
Amazon was No. 2 on Fortune's most admired companies list for 2019, finishing behind only Apple. And while there's been plenty of criticism leveled at Amazon and its CEO — world's richest man Jeff Bezos — the company has increasingly become woven into the lives of more and more consumers while getting the admiration of its industry peers.
Washington, D.C.: Danaher
Clearly, were the federal government a "company," it would be the nation's largest employer. Not clear is whether or not it would be among the "most loved," but so it goes. However, as far as private employers go, medical technology company Danaher finished highest among D.C.-based firms on Fortune's list of the most admired companies. The company works to develop cutting edge technology in the medical field.
49/51
Steve Debenport / iStock.com
West Virginia: WVU Medicine
WorkForce West Virginia tracks the largest private employers in the state and found that WVU Medicine was the winner for 2018. The company is West Virginia University's healthcare system and provides for its patients with nine different hospitals across the state, including flagship hospital J.W. Ruby Memorial Hospital in Morgantown.
50/51
kreicher / Getty Images
Wisconsin: Kohl's
The first Kohl's opened as Kohl's Department Store in Brookfield, Wisconsin, in 1962. Named for its founder Max Kohl, the retailer has managed to spread out across the entire country. And, as of late, the company has managed to find a way forward in the Amazon era by connecting with middle-aged female consumers to build brand loyalty among suburban moms.
51/51
stock_colors / Flickr.com
Wyoming: Admiral Beverage
Looking at Forbes' 2019 list of America's best employers by state reveals that many of the top employers in Wyoming are actually out-of-state companies. However, the Wyoming-based employer that is on there is Admiral Beverage, a bottler that works with Pepsi, Canada Dry and Nesbitt Orange.
More From GOBankingRates
Photo Disclaimer: Please note photos are for illustrative purposes only. As a result, some of the photos might not reflect the companies listed in this article.
About the Author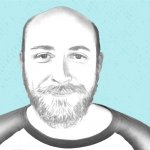 Joel Anderson is a business and finance writer with over a decade of experience writing about the wide world of finance. Based in Los Angeles, he specializes in writing about the financial markets, stocks, macroeconomic concepts and focuses on helping make complex financial concepts digestible for the retail investor.