PayPal and eBay Split to Rival Visa Checkout, Apple Pay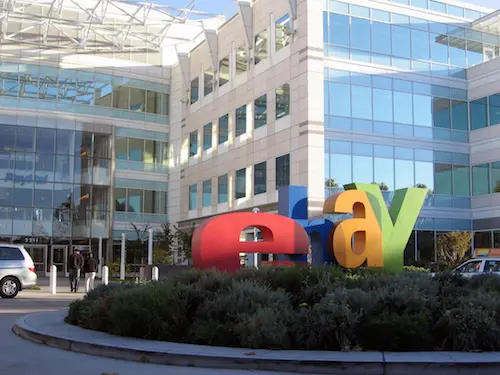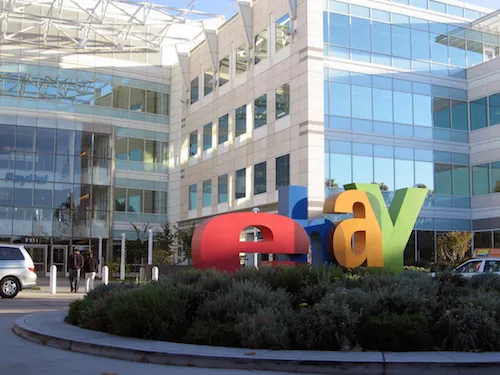 EBay announced Tuesday that it will be splitting from PayPal to make the payment company its own entity. PayPal's independence from eBay will radically transform the close relationship the two have had since eBay's acquisition of PayPal for $1.5 billion in 2002.
Now PayPal is worth a whopping $47 billion, 31 times what eBay bought it for in 2002, according to Bloomberg. PayPal has been a lucrative source of income for eBay, with a huge 80 percent of sales on eBay processed through PayPal. EBay also provides a huge amount of business to PayPal — about 30 percent of PayPal payments come through eBay.
PayPal will officially split from eBay and become its own publicly traded company next year, according to the Associated Press.
Related: History of Online Banking: How Internet Banking Went Mainstream
Split Will Help PayPal Compete in Evolving Payments Market
This move to launch PayPal as an independent company comes as competition in mobile and online payments is mounting. While PayPal handled 60 percent of online transactions as recently as 2012, new payment systems like Visa Checkout and Apple Pay might threaten PayPal's market share.
EBay CEO John Donahoe cited the changing face of online and mobile payments as a main factor in the decision to split: "[A]s we look forward we see that payments and commerce landscape, competitive landscape, changing at an accelerating rate, which creates enormous opportunity for eBay and PayPal," Donahoe said to CNBC.
Make Your Money Work Better for You
Splitting away from eBay will give PayPal greater flexibility to take advantage of opportunities.
"[A] more focused eBay and a more focused PayPal we believe will enable each business to compete more successfully in that environment," Donahoe said.
A More Competitive PayPal Means a Better Experience for Customers
According to Donahoe, the focus for PayPal moving forward will be to provide a platform on which e-commerce sites and businesses can build their online payment systems.
But as PayPal moves on separately from eBay, how will the split affect customer experiences? Donahoe said that splitting the companies will create appropriate incentives and make the relationship between the two more profit-centric. This will create a stronger drive "for PayPal to provide its very best payment experience," Donahoe said.
The separated companies could also make transactions safer and help each company better protect customer data. "[T]here are strong incentives so that the data can be shared in a way that, particularly for risk purposes, allows the safest possible transaction on both eBay and with PayPal throughout the web," Donahoe said.
Photo credit: Leon7 via Wikimedia Commons