13 Women You Didn't Realize Were Running Your Favorite Companies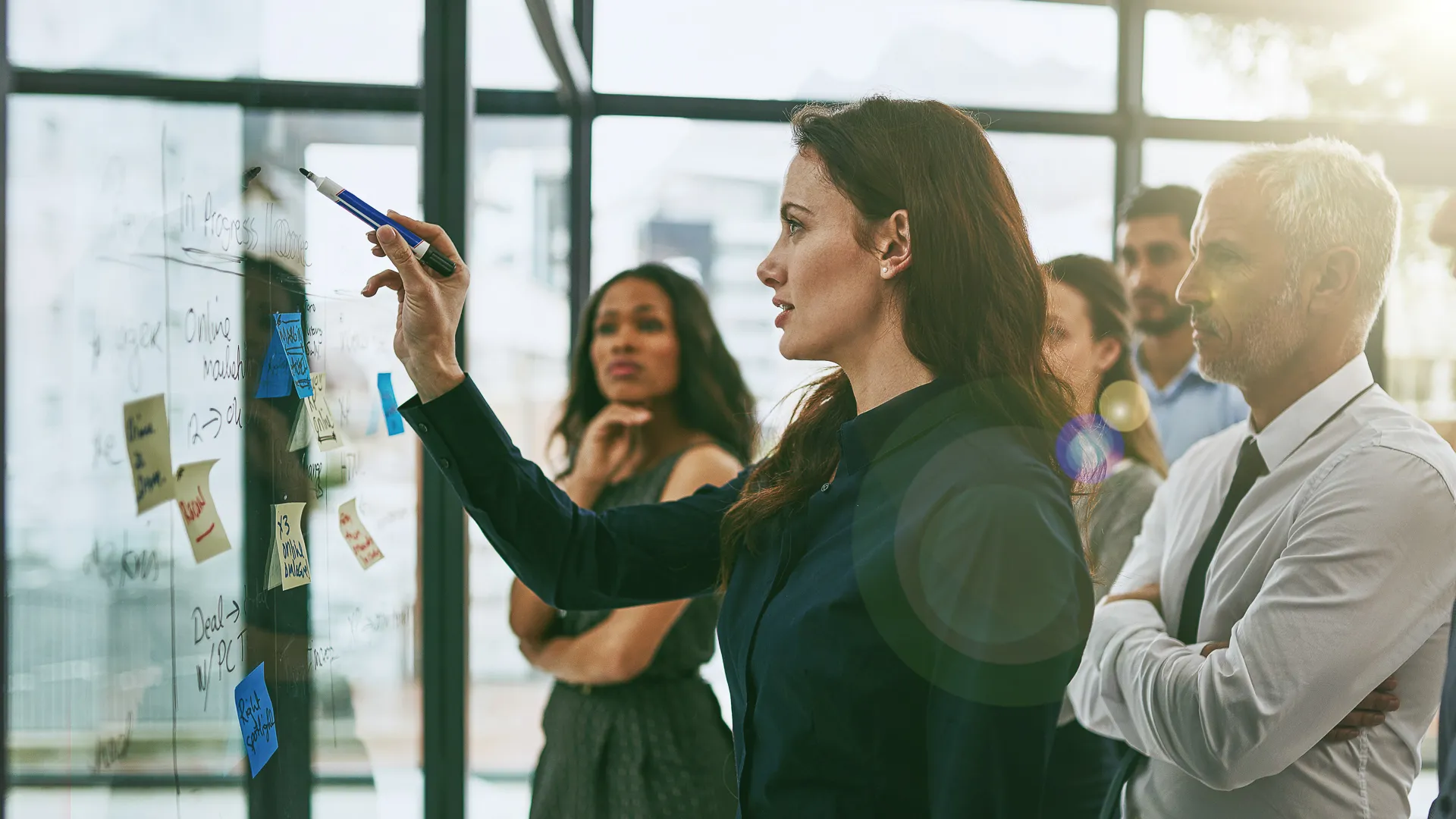 Jodi Berg — Vitamix
Jodi Berg has served as president and CEO of Vitamix since 2009. The company was founded by her grandfather nearly 100 years ago, and she says she is continuing his mission to help people understand the power of whole foods.
"Times have changed, but that's still the heart of what we do," Berg wrote on LinkedIn. "Wholesome living isn't just a trend for our family, or our company. It's who we are. That's why I'm so passionate about ensuring that every choice we make, every process we institute, every product we create, helps us achieve our mission: to create relationships for life by designing, developing and producing the world's best performing and most reliable blending solutions." 
Make Your Money Work Better for You
Michele Buck — Hershey's
Michele Buck is Hershey's first female CEO, and she got the top spot in March 2017, Fortune reported. Before becoming CEO, Buck worked at the company for 12 years and worked at Kraft for 17 years prior to that.
"The times I learned the most and developed the most are when I took those opportunities that were outside my wheelhouse," she told the magazine. "I grew so much as an individual and learned that I had something in me that I didn't realize before." 
Michelle Gass — Kohl's
Michelle Gass is one of the most successful women in business. She led Kohl's to one of the best holiday seasons of 2017, Fortune reported. Since becoming the retailer's CEO, Gass has pioneered partnerships with Under Armour and Amazon, and revamped Kohl's customer loyalty program.
Julia Hartz — Eventbrite
In addition to being CEO, Julia Hartz is also one of Eventbrite's co-founders. Under her leadership, the ticketing and event technology platform has expanded to 170 countries.
Tyler Haney — Outdoor Voices
Outdoor Voices founder and CEO Tyler Haney originally started her activewear line as part of her degree program at the Parsons School of Design, Forbes reported. Her company has since received $56 million in venture backing from investors that include Google Ventures, ABC News reported.
Steph Korey — Away
Before co-founding the Away luggage brand with Jen Rubio, CEO Steph Korey worked at two different startups: Warby Parker and Casper. She told CBNC her experiences at these companies taught her invaluable lessons about how to run her own company — even more so than her MBA from Columbia Business School.
"Each one was helpful in different ways," she said. But "if I had to pick between the two, you always learn more from on-the-job experience."
Away has raised $81 million in investor funding.
Make Your Money Work Better for You
Rosie O'Neill — Sugarfina
Co-founder and co-CEO of Sugarfina Rosie O'Neill got the idea to launch the boutique candy shop for adults after watching "Willy Wonka and the Chocolate Factory" on a date with fellow founder, and now fiancé, Josh Resnick. 
"We launched the company thinking it was going to be a hobby business, so we weren't putting too much pressure on ourselves," she said. "We were both surprised by how quickly it took off — something that was supposed to be a casual weekend project suddenly became a 100-hour-a-week madhouse that took over our lives… but in a good way." 
Barbara Rentler — Ross Stores
Ross stores have seen impressive growth under Barbara Rentler's leadership. According to Fortune, in 2017, profits for the discount retailer increased 22 percent to $1.4 billion, and sales went up 10 percent, breaking the $14 billion revenue mark for the first time.
Katherine Ryder — Maven
Katherine Ryder founded Maven, a digital clinic for women, to fill a gap in the market after noting that many healthcare giants don't have women running the companies.
"Approximately 80 percent of healthcare decisions are made by women, who commonly guide care not just for themselves, but also for their children and families. Likewise, the majority of healthcare jobs — including doctors, nurses and technicians — are held by women. Given this, it's worth a double-take that the system is run almost entirely by men," she wrote in a blog for Time. "I've seen firsthand how gender imbalance in healthcare boardrooms negatively affects care for women — and also what we can do to change things."
Make Your Money Work Better for You
Lynsi Snyder — In-N-Out
At just 36 years old, Lynsi Synder is worth $3 billion, according to Forbes. The In-N-Out president was the youngest woman to appear on the 2018 Forbes 400 list. Synder took over the family business in 2010 and believes consistency has been the key to the burger chain's success.
"It's not [about] adding new products. Or thinking of the next bacon-wrapped this or that. We're making the same burger, the same fry," she told Forbes. "We're really picky and strategic. We're not going to compromise." 
Click to see how much In-N-Out really pays its employees — it's more than you think.
Danielle Weisberg and Carly Zakin — theSkimm
Carly Zakin and Danielle Weisberg, co-founders of the daily newsletter theSkimm, have raised $28 million since 2012, Recode reported. "Our goal is to make news a lifestyle brand," Zakin told Forbes. 
Colleen Wegman — Wegmans Food Markets