6 Affordable Places To Live Near Big Cities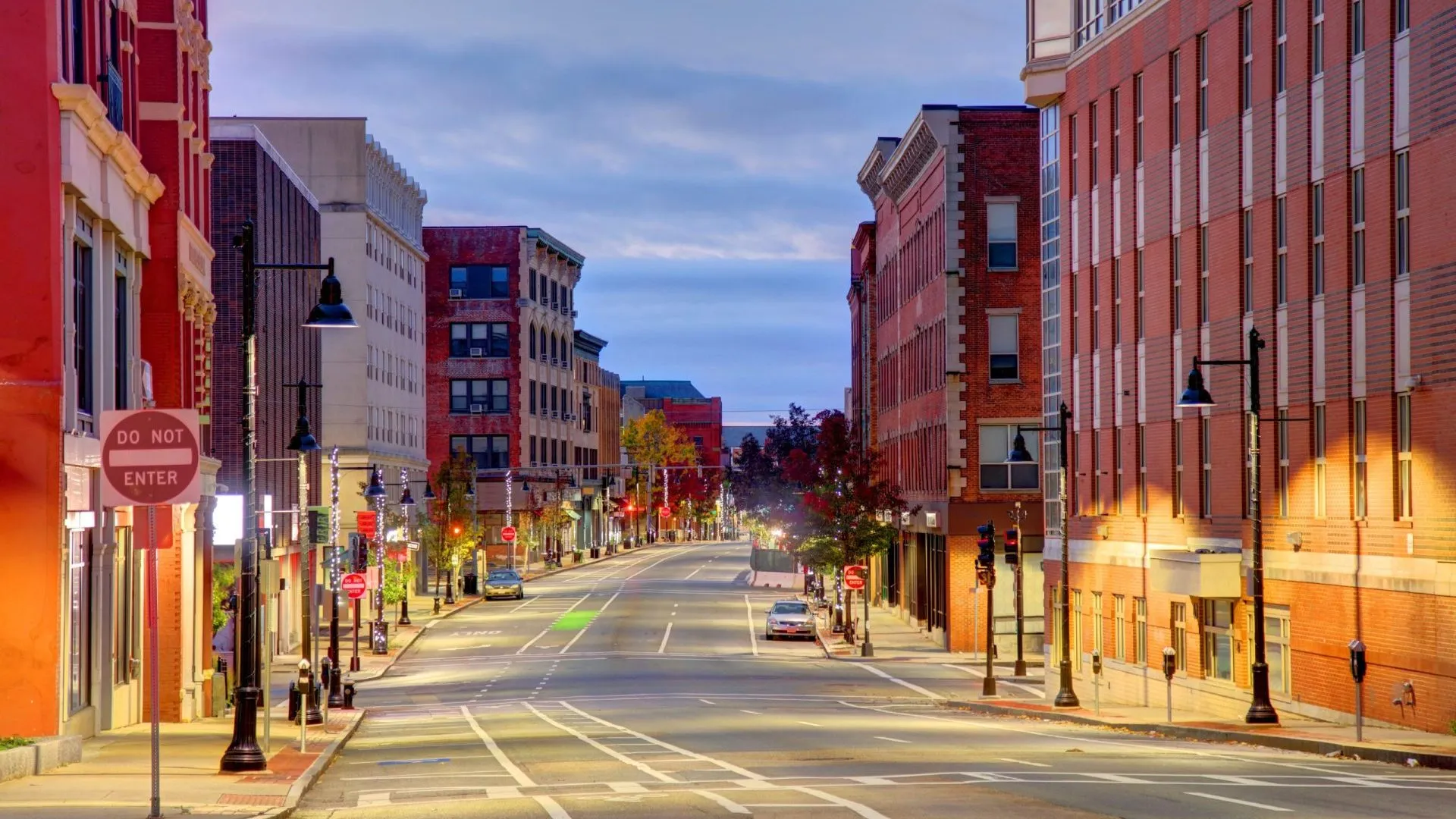 Monee, Illinois (Chicago)
As far as big cities go, Chicago is actually one of the more affordable in the country, with an average cost of living just 7.4% above the national average. Healthcare is particularly cheap, running 12% below national norms. But if you're looking for a suburb that offers the benefits of small-town living while still being about 40 minutes from Chicago, Monee might fit the bill. The town has a good livability score of 77/100, with high marks for its low costs, low crime rate and low poverty levels, according to Citytistics. Overall, the cost of living in Monee is 7.6% below the national average.
Photo disclaimer: Photo is of nearby Matteson, Illinois.
Make Your Money Work for You
Forest Park, Georgia (Atlanta)
Like Chicago, Atlanta is relatively affordable as far as big-city living goes, with prices running 9.4% above the national average. But if you want a bigger margin in your budget without getting too far out of town, Forest Park might be a good option. For starters, it costs 14.4% below the national average to live in Forest Park, due in large part to its affordable housing. According to Zillow, even after appreciating 5.2% over the past year, the average home price is just $176,304, roughly half the cost of the average home in the United States as a whole. The suburb is also just a short 14-minute drive from downtown Atlanta.
Lancaster, California (Los Angeles)
Los Angeles is one of the most expensive cities in the United States, with an overall cost-of-living index of 176.2 (100 being the national average). Housing costs run triple the national average, and most other basic expenses are pricey as well. This can make living even in a suburb quite expensive. Many former Angelenos have taken to surrounding bedroom communities like Lancaster, where costs are a scant 15% above the national average. The cost of groceries and healthcare in Lancaster, two big expenses for California residents, are actually both below the national average in the city. As Los Angeles is an enormous city, commuting could take a bit of time from Lancaster depending on where exactly you're headed, but the city does still lie within the boundaries of Los Angeles County.
Make Your Money Work for You
Federal Way, Washington (Seattle)
Seattle is nearly as expensive as Los Angeles, with the average cost of living coming in at 67.8% above the national average. Due to the geography of the area, it's hard to find a nice place to live nearby that is truly "cheap," but Federal Way is a reasonably affordable option. Costs in the city are 34.1% above the national average, which can save you a bundle over living in downtown Seattle. Yet, Federal Way is just about a 30-minute drive from the heart of the city. Residents enjoy the combination of city-life excitement and outdoorsy opportunities in Federal Way, with a beautiful view of Puget Sound to boot.
Brockton, Massachusetts (Boston)
Residents of Boston pay 53.4% above the national average to live there, but costs in nearby Brockton are closer to 20% above national norms. This makes Brockton one of the most affordable cities anywhere near Boston. Healthcare is particularly cheap, running 11.2% below the national average. According to Salary.com, wages are 3.1% lower in Brockton than in Boston, but as the cost of living is 6.2% lower in Brockton, it's a financial net positive to live and work in the city. If you can handle the roughly 30-minute commute, earning Boston wages while still residing in Brockton may be even more of a financial boost.  
Fort Lee, New Jersey (Manhattan)
Manhattan is the priciest city in America, with average costs well over double the national average. This can make finding an attractive, nearby suburb nearly impossible. Fort Lee is one of the best options, as costs "only" run 48.3% above the national average. Even though it lies in another state, driving from Fort Lee to Manhattan's Washington Heights can take just a matter of minutes across the George Washington Bridge, or 20-30 minutes to the Upper West Side or Midtown. The city receives an A+ crime rating from Citytistics.
More From GOBankingRates