What Income Class Do I Belong To? The American Economic Class System in 2021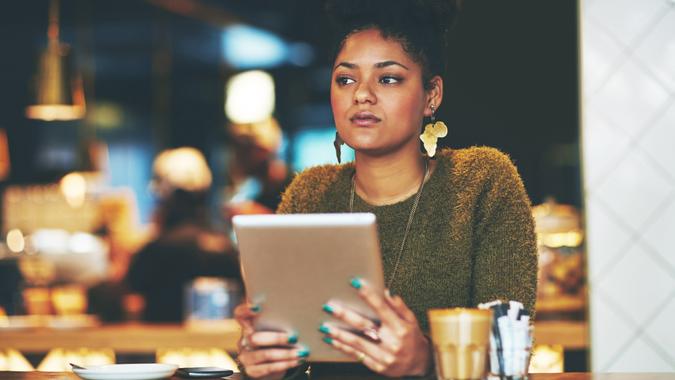 Tinpixels / iStock.com
Ask the average American which economic group they belong to, and most will say the middle class. The problem is, pinning down what "middle class" means — or any other economic class, for that matter — is not always easy. The U.S. Census Bureau doesn't even have an official definition of "middle class." It doesn't offer much info on how to define lower- or upper-income classes, either.
What's more, there isn't a lot of current data that breaks down income by class. The most recent data from the Pew Research Center is from 2016.  Since then, the COVID-19 pandemic and ensuing economic fallout likely changed what it means to belong to certain economic classes — particularly for lower-income Americans, who were hit especially hard by the pandemic.
One reason it's so hard to identify what constitutes upper, middle class and lower class in the United States is that there are so many contributing factors, including income, education, family size and location. What is considered upper class in Lincoln, Nebraska, for example, might barely qualify as middle class in New York City.
But there are some fairly broad metrics that can help narrow down the differences between income classes. Keep reading to learn which income class you belong to.
Make Your Money Work for You
What Determines an Income Class?
The first thing to understand about the class system in the U.S. is that it is often based on someone's perceived social and economic status, and money is only one of the considerations. Your own class perception is probably greatly influenced by the class you were raised in, the education you have, and your own values and expectations.
That said, researchers who want an objective way to divide individuals into economic classes put a strict focus on income. While some researchers split income classes into categories such as poor, lower-middle class, middle class, upper-middle class and wealthy, most simply break them down into lower income, middle income and upper income.
Where To Start
A good starting point is to figure out what the average American earns. According to the American Community Survey, the median yearly income for all Americans in the U.S. was $62,843 as of 2019, the most recent year data are available. Data compiled by Pew Research in 2016 provided the following breakdown about where American adults fell in terms of income classes:
Make Your Money Work for You
| | Lower Income | Middle Income | Upper Income |
| --- | --- | --- | --- |
| Percentage of American adults | 29% | 52% | 19% |
| Median yearly income | $25,624 | $78,442 | $187,872 |
Those percentages are pretty consistent with more recent data. A 2020 survey from Gallup found that when asked how they identify their social class, 72% of Americans said they belonged to the middle or working classes. But while these numbers provide a broad overview of income classes, they only tell part of the story.
To get a better gauge, you will have to look at factors such as the size of your household and where you live.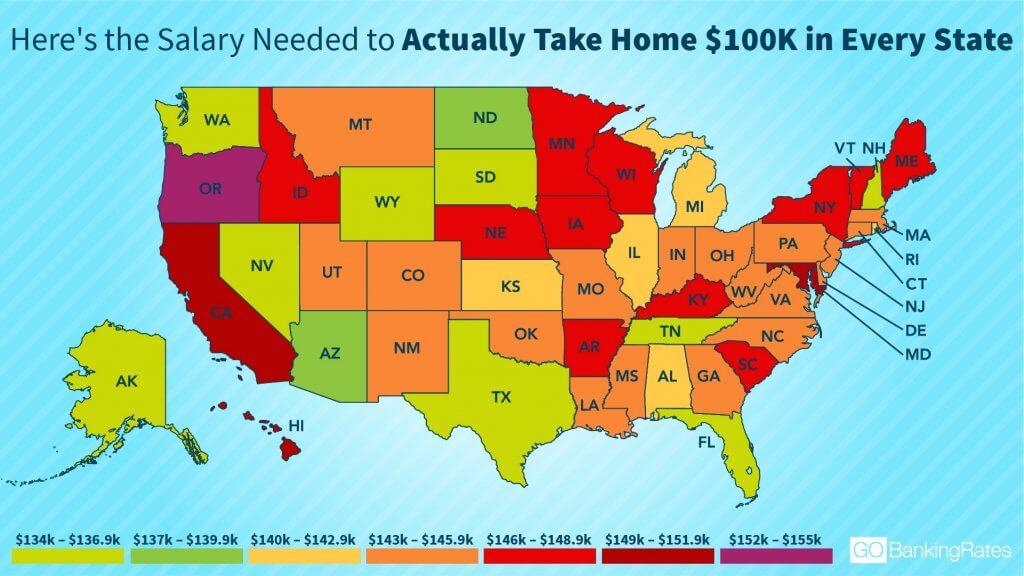 Household Size
Household size is often overlooked when determining someone's income class, but it's a very important factor. For example, if you're single with no kids, then earning the median annual income of $62,843 puts you solidly in the middle class category. But if you're the only breadwinner in a family of five, then that income doesn't go nearly as far, and might push you into the lower-income range.
Make Your Money Work for You
What is considered middle class? Here's a look at how different families might rank based on their annual household income: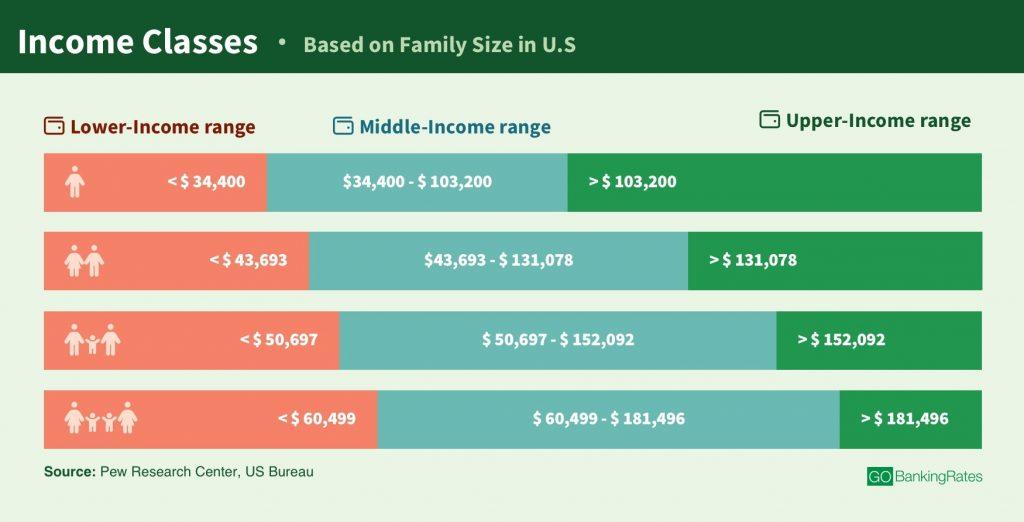 1 Person
2-Person Families
3-Person Families
4-Person Families
Lower-Income Range
Less than $34,400
Less than $43,693
Less than $50,698
Less than $60,499
Middle-Income Range
$34,000-$103,200
$43,693-$131,078
$50,697-$152,092
$60,499-$181,496
Upper-Income Range
More than $103,200
More than $131,078
More than $152,092
More than $181,496
Sources: Pew Research Center, U.S. Census Bureau
These income ranges can give you a general idea of which income class you belong to. To get a more accurate picture, however, you'll need to consider where you live. The average cost of living in your hometown will have a lot to say about whether your yearly income puts you into the lower, middle or upper income class.
Local Cost of Living
It's no secret that certain cities, states and regions are more expensive than others. As a general rule, it costs more to live in the Northeast and West Coast than in the South or Midwest. But that's not always the case. The cost of living is also typically higher in large urban areas than in small towns and rural communities, meaning that a large Southern city like Charlotte, North Carolina is slightly more expensive than a smaller West Coast city like Salem, Oregon.
When trying to determine which income class you fall into, make sure to pay close attention to the local cost of living. Here's a look at how six cities in six different regions of the country compare in terms of the income needed to make a living wage, based on MIT's Living Wage Calculator:
| City | Living Wage for a family of 5 with one parent working |
| --- | --- |
| San Francisco | $112,566 a year |
| Austin, Texas | $73,9986 a year |
| Boston | $84,332 a year |
| Kansas City, Missouri | $73,238 a year |
| Denver | $85,417 a year |
| Nashville | $68,868 a year |
| | *based on hourly wage at 40 hours a week, 52 weeks a year |
If you're interested in finding out which income class you belong to, a good resource is Pew's income class calculator. It lets you enter financial, geographic and household information to help you determine where you rank based on your income, family size and location.
The Bottom Line
Figuring out which income class you belong to can be useful if you want to get a sense of how much money you need to earn to live more comfortably, or to save for a secure retirement. If you're in a lower-income bracket in your current location, for example, think about other places you could move where the same skills and income would push you into a higher bracket.
Just don't let your present income class define you. Income class is not a static designation, and you can always move up (or down). It's important to keep in mind that you can enjoy a decent quality of life no matter your income class by managing your time and money wisely.
Our in-house research team and on-site financial experts work together to create content that's accurate, impartial, and up to date. We fact-check every single statistic, quote and fact using trusted primary resources to make sure the information we provide is correct. You can learn more about GOBankingRates' processes and standards in our editorial policy.