One Year of COVID-19: Where We Were, How We Managed and Where We're Headed Financially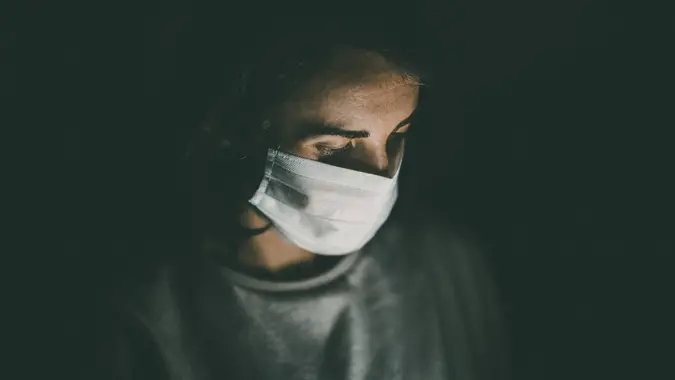 engin akyurt / Unsplash
On March 11, 2020, the World Health Organization declared the novel coronavirus outbreak a global pandemic, and two days later, former President Donald Trump declared that it qualified as a national emergency. To date, over 28 million Americans have been infected with COVID-19 and over half a million Americans have died due to the virus, according to data from the Centers for Disease Control and Prevention.
The health crisis has spiraled into an economic crisis as well, with businesses forced to close their doors to stop the spread of the disease and many people still opting to stay home to stay safe. Unemployment reached new highs in April 2020 with 14.7% of the workforce without jobs, a 10.3% increase from the month prior. According to the Bureau of Labor Statistics, this marked "the highest rate and the largest over-the-month increase in the history of the data (available back to January 1948)." Although many jobs have since been restored, there were still 10.1 million unemployed Americans as of January.
With so many people out of work, it's no wonder that the economy as a whole also suffered. The U.S. gross domestic product decreased at an annual rate of 32.9% in the second quarter of 2020, according to the Bureau of Economic Analysis — the sharpest economic contraction in modern American history, NPR reported.
The rollout of the COVID-19 vaccines gives us hope that we will return to "normal" at some point, but a year into the pandemic, we still have a long way to go. As we approach the one year anniversary of life with coronavirus, take a look at where we were, how we managed and where we're headed financially.
Where We Were
One year ago, the pandemic upended nearly every aspect of the economy, from jobs to real estate to household spending. Take a look at where we were when this all started, plus how these changes are still affecting us now.
How We Managed
With many people out of work, whole sectors of the economy shut down and the stock market became unpredictable. With all of this upheaval, Americans had to adjust how we live, work, spend, invest and save.
Where We're Headed Financially
A year after the coronavirus became a pandemic, we still haven't bounced back to where we were before — but we're certainly on the road to recovery. Take a look at where we're headed financially.
More from GOBankingRates