How Congress Used the New Defense Bill to Shut Down Banks, Trump and Russian Oligarchs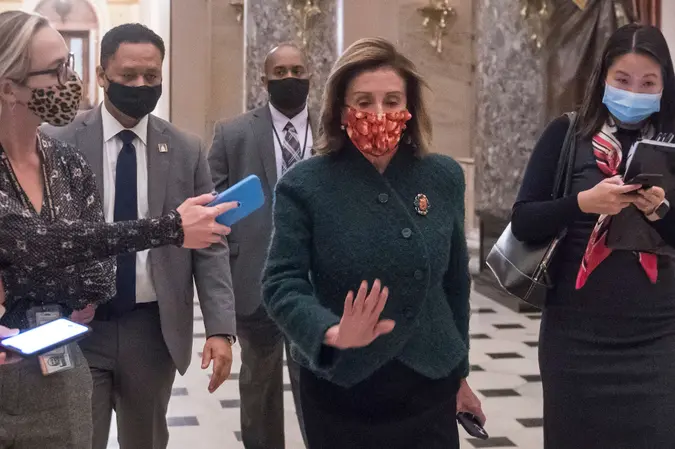 Shutterstock / Shutterstock
The National Defense Authorization Act, which passed on Friday when Congress overrode President Trump's veto, includes a tightening of banking regulations and anti-money laundering laws for the antiquities market.
The bill is removing antiquities dealers' exemption from what are standard anti-money laundering laws and regulations under the U.S. Bank Secrecy Act.
See: The Biggest Money Scandals of the Last 100 Years
Find: Enron and the 24 Other Most Epic Corporate Downfalls of All Time
"We believe this type of legislation is long overdue," John Byrne, a lawyer with 30 years of experience in anti-money-laundering rules, told the New York Times. "This is an area where clearly organized crime, terrorists, and oligarchs have used cultural artifacts to move illicit funds."
A bipartisan Congressional report ("The Art Industry and U.S. Policies that Undermine Sanctions," released in July 2020,) reveals for example how Russian oligarchs evaded sanctions and laundered $18 million through leading American auction houses and dealers.
Make Your Money Work for You
This report, which sounded the alarm on the opacity of the market, states that the $28.3 billion American art market remains "the largest legal, unregulated market in the United States."
See: Banksy Artwork Sells for Nearly $10 Million
Find: 2020's Biggest Bank Scandals
"By applying anti-money laundering protections to antiquities dealers, Congress has taken an important first step to fight back, but this is just a first step," said Deborah Lehr, Chair and Founder of the Antiquities Coalition, in a statement. "There is much more the U.S. government can–and should–do in partnership with the private sector to combat criminal misuse of the art market."
In the meantime, if you're looking to invest your money (legally) in something unusual, try your hand at collectibles.
More From GOBankingRates:
Make Your Money Work for You