Is the End of Interest Rate Hikes Here? New Fed Report Indicates It's Possible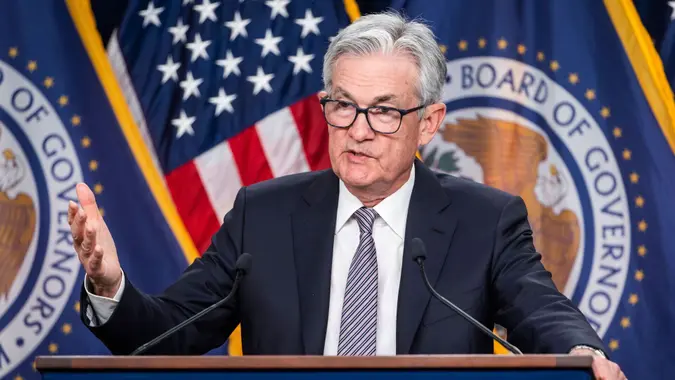 JIM LO SCALZO/EPA-EFE/Shutterstock / JIM LO SCALZO/EPA-EFE/Shutterstock
The U.S. Federal Reserve could take a break on interest rate hikes after the most recent hike of 25 basis points, from 5% up to 5.25% at the beginning of May 2023. This marked the 10th consecutive rate hike since March 2022.
Minutes released from the Federal Open Market Committee meeting indicated that further tightening may not be necessary, although members are somewhat divided in that stance. The minutes said that "some" members believe further rate hikes may be needed by next quarter, but "several" said that "further policy firming after this meeting may not be necessary."
Members advocated for a data-driven approach to future action. "In light of the prominent risks to the Committee's objectives with respect to both maximum employment and price stability, participants generally noted the importance of closely monitoring incoming information and its implications for the economic outlook," the minutes read.
There is the possibility of skipping a rate hike in June and reconsidering in July. Overall, the committee cited its goals as "2% inflation" and "maximum employment" in the long run.
Members mostly concurred that inflation is still "substantially elevated" compared to the goal of where they'd hoped to be right now. Yet, further tightening could lead to a mild recession in the third or fourth quarter.
Make Your Money Work for You
Take Our Poll: Who Has Given You the Best Money Advice You Have Ever Received?
Discover: Fed Will Pause Rate Hikes as Early as Next Week, Says JP Morgan Chief Investment Officer
Members of the Fed agreed that a timely increase in the debt ceiling is necessary to avoid the U.S. government defaulting on its debts. As X-date rapidly approaches, presumed to be June 1, 2023, market volatility remains a concern.
More From GOBankingRates