Food Stamps: Can You Have SNAP and WIC at the Same Time?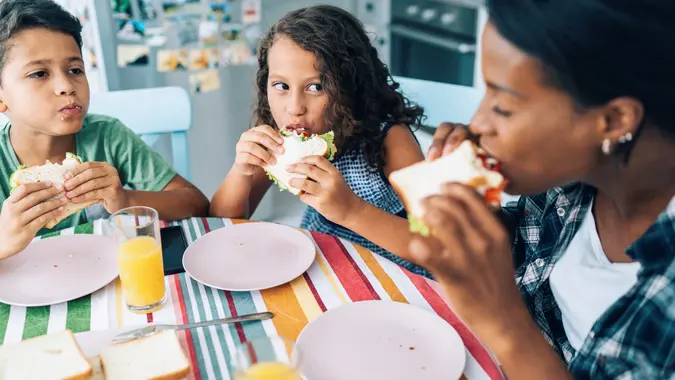 filadendron / iStock.com
The Supplemental Nutrition Assistance Program, or SNAP, provides electronic debit cards (EBT) that are preloaded every month with funds that a household can use to buy food.
Formerly known as food stamps, the SNAP program is well publicized and an important program for many lower-income families across America.
But there is another, less well-known program related to SNAP that provides benefits specifically to women, infants and children — hence its moniker WIC. Best of all, the programs are not mutually exclusive, meaning you can receive benefits from both programs at the same time if you qualify.
Here's an overview of how both SNAP and WIC work, including a list of qualification requirements. 
SNAP and How It Operates
SNAP is an essential benefits program in America, as it helps feed as many as 41.5 million U.S. citizens, or roughly one in eight Americans. SNAP benefits receive inflation adjustments every year, much like the cost-of-living adjustment applied to the Social Security program. Maximum monthly benefits for 2023 are as follows:
One-person household: $281
Two-person household: $516
Three-person household: $740
Four-person household: $939
Five-person household: $1,116
Six-person household: $1,339
Seven-person household: $1,480
Eight-person household: $1,691
Each additional person: $211
Note that these maximums are for the contiguous 48 states and the District of Columbia only. Higher benefits are paid to residents of Alaska, Hawaii, Guam and the U.S. Virgin Islands.
To qualify for SNAP benefits, recipients must have a gross income of no more than 130% of the poverty level, along with a net income not exceeding 100% of the poverty level. Note that these income levels are the same for the 48 contiguous states, Guam, Washington, D.C., and the U.S. Virgin Islands. Limits are higher in Alaska and Hawaii.
Make Your Money Work for You
SNAP eligibility is also governed by asset limits of $2,750, or $4,250 for households with at least one member who is either disabled or at least age 60.
Details and Qualification Standards for WIC
The WIC program is similar in some ways to SNAP but is completely independent. Although you can receive benefits from both programs, you will need to meet different qualification standards to do so. The four categories of requirements are as follows.
Categorical Requirements
The WIC program is designed for women, infants and children. Here are the specific categorical requirements:
Women
Pregnant, or within six weeks after a birth or the end of a pregnancy
Postpartum, up to six months after the birth of the infant or the end of the pregnancy)
Breastfeeding, up to an infant's first birthday
Infants
Newborns, up to an infant's first birthday
Children
Residential Requirement
The residential requirement is quite easy to meet. All you have to do is reside in one of the areas in which the WIC is administered, which covers every state, Washington, D.C., Guam and the U.S. Virgin Islands. If you live in a tribal area, you must meet the residence requirements established by the Indian Tribal Organization. Note that while you must qualify as a resident, there is no requirement to live for a certain period of time in a state or local service area to meet WIC residency requirements.
Income Requirement
As with SNAP, the WIC program carries income eligibility requirements. Limits range between 100% and 185% of the federal poverty level, which is higher for Alaska and Hawaii than in the 48 contiguous states. However, certain applicants are automatically considered eligible on an income basis for WIC, as follows:
Those who are eligible to receive SNAP benefits, Medicaid or Temporary Assistance for Needy Families (TANF, formerly known as AFDC, Aid to Families with Dependent Children)
Those with certain family members eligible to receive Medicaid or TANF
At the state agency option, individuals eligible to participate in certain other state-administered programs
Make Your Money Work for You
Nutrition Risk Requirement
WIC applicants must demonstrate that they are at "nutrition risk," meaning they have various medical or dietary-based conditions. Examples include being underweight, having anemia, eating a poor diet or having a history of poor pregnancy outcome. This determination must be made by a physician, nurse or nutritionist. If you don't have your own physician to make this determination, WIC clinics can offer this evaluation at no cost to applicants.
More From GOBankingRates