How Much Do Eggs, Bacon and Other Goods Cost Now Compared to 2020?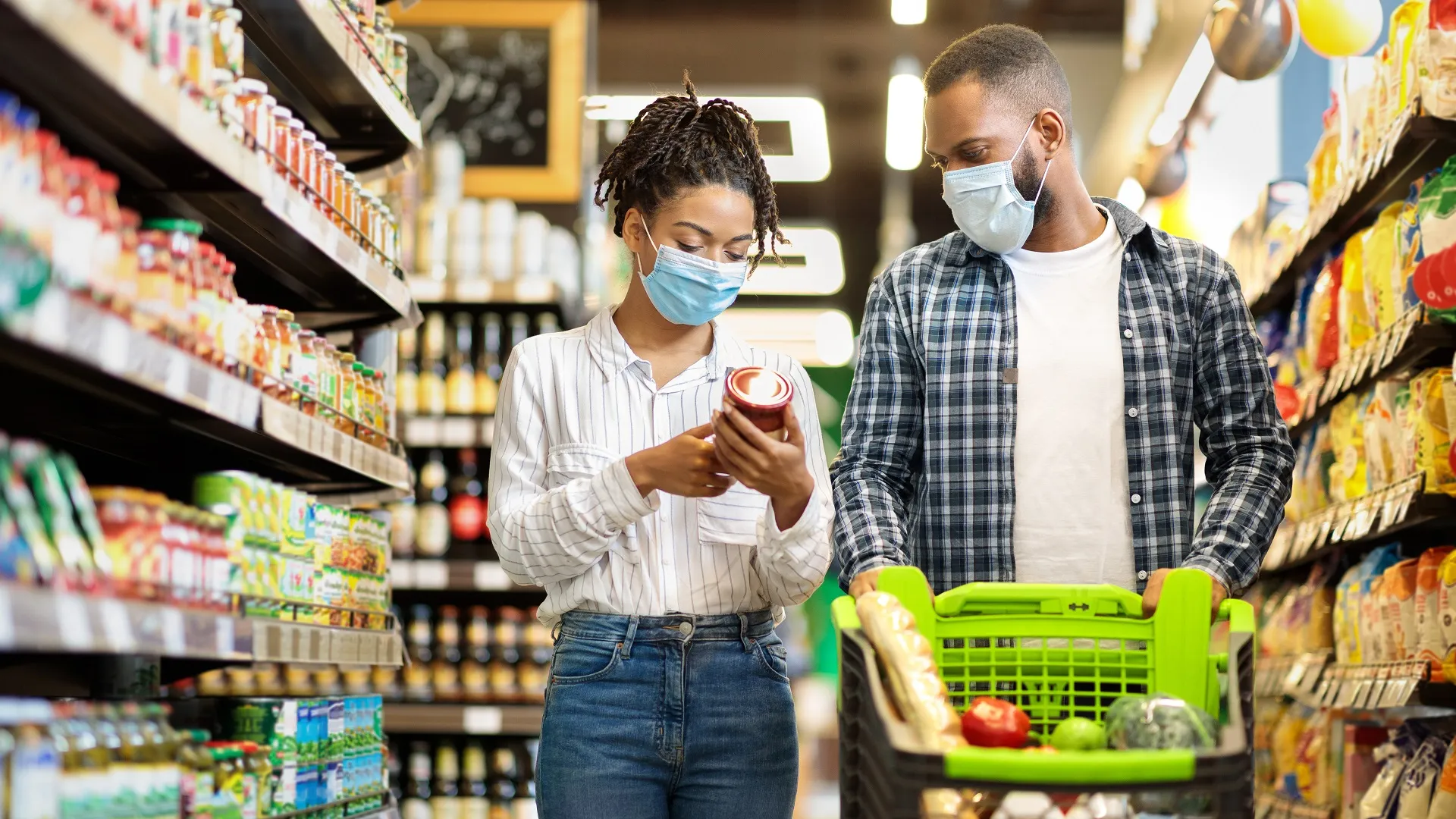 As of October, the annual inflation rate in the U.S. had surged to 6.2% — the highest rate since 1990, The New York Times reported. But the price of some goods has surged far beyond that, with one commodity increasing in price by 56.9% since last year. On the other hand, some items have actually gotten less expensive.
Here's a look at how the cost of some popular consumer goods compares to 2020.
Bacon
Median cost in October 2020: $5.72 per pound
Median cost in October 2021: $7.31 per pound
Percent change: 27.8%
Bread
Median cost in October 2020: $1.50 per pound
Median cost in October 2021: $1.53 per pound
Percent change: 2.0%
Chicken
Median cost in October 2020: $1.58 per pound
Median cost in October 2021: $1.52 per pound
Percent change: -3.8%
Eggs
Median cost in October 2020: $1.41 per dozen
Median cost in October 2021: $1.82 per dozen
Percent change: 29.1%
Electricity
Median cost in October 2020: $0.14 per KWH
Median cost in October 2021: $0.14 per KWH
Percent change: 0%
Make Your Money Work for You
Frozen Orange Juice
Median cost in October 2020: $2.30 per 12-ounce can
Median cost in October 2021: $2.63 per 12-ounce can
Percent change: 14.3%
Gasoline
Median cost in October 2020: $2.16 per gallon
Median cost in October 2021: $3.39 per gallon
Percent change: 56.9%
Ground Chuck
Median cost in October 2020: $4.21 per pound
Median cost in October 2021: $4.87 per pound
Percent change: 15.7%
Ham
Median cost in October 2020: $3.47 per pound
Median cost in October 2021: $3.92 per pound
Percent change: 13.0%
Milk
Median cost in October 2020: $3.38 per gallon
Median cost in October 2021: $3.66 per gallon
Percent change: 8.3%
Pork Chops
Median cost in October 2020: $3.63 per pound
Median cost in October 2021: $4.14 per pound
Percent change: 14.0%
Rent, 1-Bedroom
Median cost in October 2020: $1,331
Median cost in October 2021: $1,660
Percent change: 19.8%
Rent, 2-Bedroom
Median cost in October 2020: $1,593
Median cost in October 2021: $1,964
Percent change: 18.9%
Single-Family Home
Median cost in October 2020: $298,000
Median cost in October 2021: $356,000
Percent change: 19.5%
See: 
Tomatoes
Median cost in October 2020: $1.91 per pound
Median cost in October 2021: $1.89 per pound
Percent change: -1.0%
Uncooked Beef Steak
Median cost in October 2020: $8.15 per pound
Median cost in October 2021: $10.20 per pound
Percent change: 25.2%
Find Out More: 
Make Your Money Work for You
Utility Piped Gas
Median cost in October 2020: $1.07 per therm
Median cost in October 2021: $1.38 per therm
Percent change: 29.0%
More From GOBankingRates

BEFORE YOU GO
See Today's Best
Banking Offers