Seeing Green: How Much States Make From Cannabis

7 min Read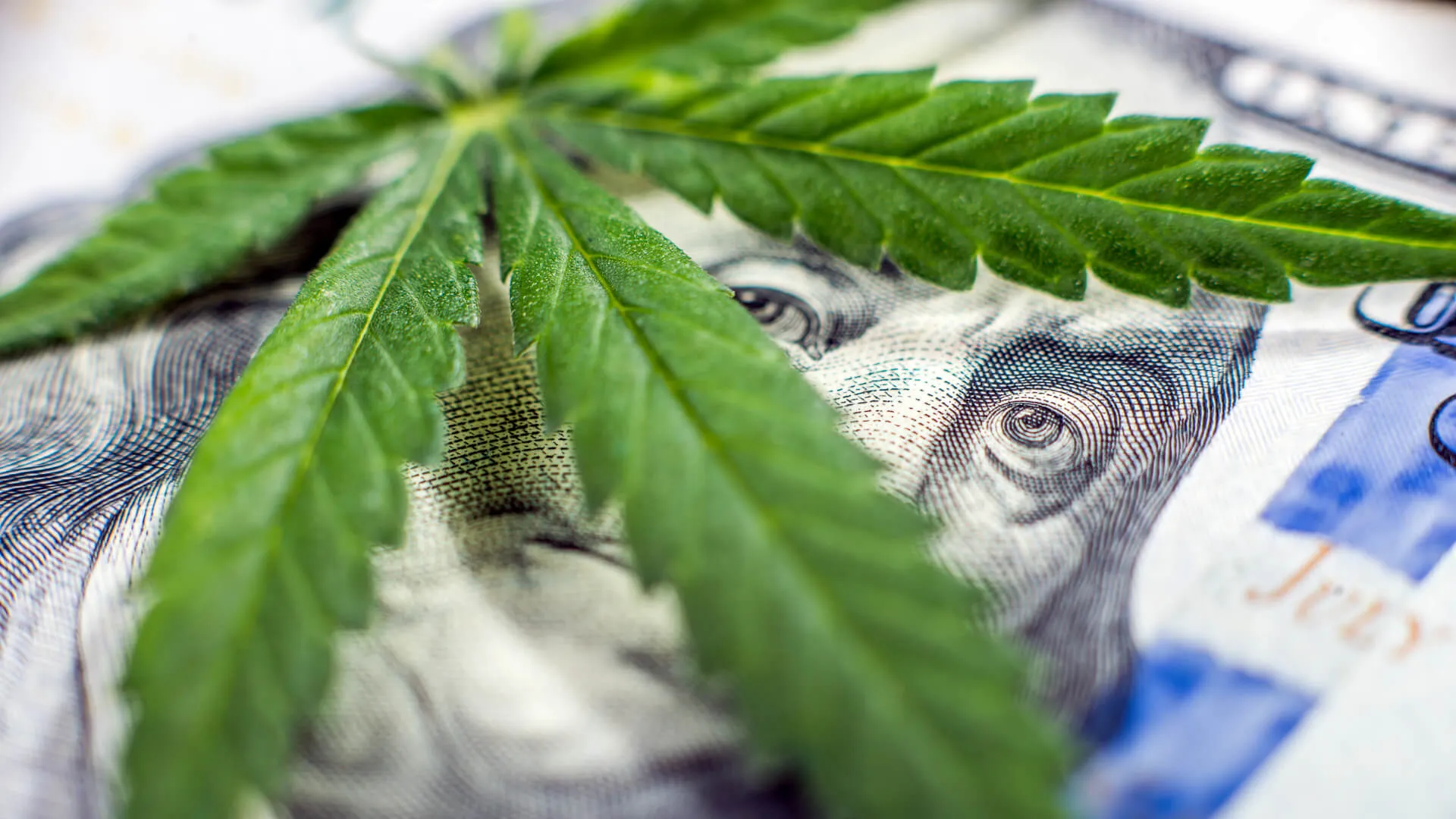 Make Your Money Work for You
Arizona: $406.6 Million
Even though Arizona legalized marijuana for medical use in 2010, the state's 2016 attempt at recreational legalization failed with only 48.7 percent of the vote. Fortunately, the state is prepared for a recession.
California: $2.75 Billion
Colorado: $1.56 Billion
According to data released by the state of Colorado, in 2017 the state earned nearly $250 million in excess revenue from cannabis sales alone. In first two months of 2018, the total was already at $42,816,302 — making this "Rocky Mountain High" rather profitable for the state of Colorado.
Delaware: $7.1 Million
The first state in the union decided to allow for medical marijuana back in 2011, cleaning up with a tidy $7.1 million in revenue.
District of Columbia: $17.7 Million
Lawmakers on Capitol Hill didn't have to look far for the "Legalize It" movement to spread — it gained footing right outside their front door. The Nation's Capitol legalized recreational weed in 2014, with over $17 million in sales in just 68 square miles.
Florida: $17.4 Million
After a failed attempt two years earlier, the powers that be in Florida passed legislation to legalize marijuana for medical use back in 2016.
Make Your Money Work for You
Hawaii: $17.2 Million
One of the earliest adopters of medical marijuana, the state of Hawaii legalized the use of "pakalolo" — or crazy tobacco in Hawaiian — back in 2000.
Illinois: $91.1 Million
After decriminalizing it for recreational use, Illinois decided to legalize medical marijuana in 2013. According to data from the state of Illinois, as of June of 2017, the state had over 20,000 patients who qualified for the program.
See Also: 6 Marijuana Stocks to Consider in 2017
Louisiana: $0
The Big Easy decided to decriminalize recreational marijuana, and the state of Louisiana decided to pass HB 149 which grants access to medical use marijuana as of 2015. It was expected to take at least until 2017 or beyond to create any kind of structure for functioning dispensaries — which is why the number stayed at $0 for last year's data.
Maine: $83.4 Million
If you travel to the far northeast corner of the country, you'll still be able to partake in some legalized cannabis since Maine legalized it in 2016.
Maryland: $0
Another state that's new to the medical marijuana bandwagon, Maryland, passed the legislature in 2014 — but the program just became operational on Dec. 1, 2017.
Massachusetts: $106 Million
The land of the founding fathers legalized medical marijuana use in 2013 — hence the revenue — and recreational use in 2016. Recreational cannabis shops are set to open in 2018 — getting folks one step closer to blazing up in Boston.
Michigan: $633 Million
With approval from 63 percent of voters in Proposition 1, Michigan became the 13th state to legalize medical marijuana. The law took effect on Dec. 4, 2008.
Minnesota: $9.6 Million
Although the state of Minnesota is noted for its niceness, that isn't true when it comes to their policies around medical marijuana. Even though they enacted the bill to legalize medical marijuana in 2014, it's widely considered to be "the strictest in the country" due to the restrictive number of qualifications.
Make Your Money Work for You
Montana: $31.7 Million
Even though medical marijuana was technically legalized in Montana back in 2004, the parameters only allowed for providers to have three patients each, which made it difficult for most patients to have reasonable access to the drug. In November 2016, however, Bill I-182 was passed to revise the insanely restrictive law, and the limitation was removed.
Nevada: $102.6 Million
Smoking up is no longer a sin in Sin City thanks to the legalization of recreational marijuana legislation in 2016. Of the 52 dispensaries in the state, only one is found on the iconic Vegas Strip.
New Hampshire: $7.2 Million
Medical marijuana isn't an easy fix in New Hampshire. Even though it was permitted for medical use in 2013, it's only viewed as a last resort in the Granite State — only allowed after every other method has failed.
New Jersey: $37.1 Million
Although the Garden State legalized medical marijuana back in 2010, recreational weed could be soon to follow if newly-appointed Governor Phil Murphy gets his way. According to a campaign promise, Murphy plans to legalize recreational weed within his first 100 days in office — giving him until the last week in April to deliver.
New Mexico: $54.2 Million
When he signed medical marijuana into law back in 2007, Governor Bill Richardson was quoted as saying "I don't see it as being a big issue. This is for medicinal purpose, for … people that are suffering. My God, let's be reasonable."
Discover: 9 Fastest Growing Industries to Invest in for 2018
New York: $40.9 Million
The Empire State legalized medical marijuana back in 2014. In 2018, Governor Andrew Cuomo decided to fund a study to see the effects of legalizing recreational marijuana on the statewide level.
North Dakota: $0
Although the legislation for medical marijuana passed in North Dakota back in 2016, one year later the state Legislature passed sweeping changes to the bill — including removing the right for medical users to grow their own marijuana.
Make Your Money Work for You
Ohio: $0
Ohio is another newer adopter of medical marijuana, just passing the initial legislature for the drug in 2016, with medical marijuana businesses of all types set to be fully operational by September 2018.
Oregon: $777 Million
Oregon has long been beloved for their greenery — and now marijuana can get added to that list. The state legalized it recreationally back in 2014 — and sales are quickly climbing to a cool billion.
Pennsylvania: $0
The Keystone State made a sweeping change after Governor Tom Wolf legalized medical cannabis in 2016. As of 2018, the initial round of dispensaries opened their doors statewide.
Rhode Island: $60.2 Million
The state of Rhode Island legalized medical marijuana back in 2006. Pot has proven so popular, an entire church named The Healing Church in Rhode Island has formed around the idea that marijuana is a "holy herb," and they use it in "religious rituals."
Vermont: $15.9 Million
One of the newest additions to the legalized lineup, Vermont just passed the recreational marijuana legislation in early 2018.
Washington: $1 Billion
The Pacific Northwest cracked a solid billion in marijuana sales for Washington alone — giving a new meaning to the idea of coffee and cannabis.
If You Didn't See Your State …
Only 30 states have standing bills on the books regarding the medical use of cannabis. There are 17 other states that have legislation which allows for the use of CBD oil only without the allowance for any psychoactive effects brought on by the presence of THC:
Alabama
Georgia
Indiana
Iowa
Kentucky
Mississippi
Missouri
North Carolina
Oklahoma
South Carolina
South Dakota
Tennessee
Texas
Utah
Virginia
Wisconsin
Wyoming
There are three other states which have no standing laws on the record in regards to cannabis-related use:
Keep reading about cannabis and other industries that are making a ton of money.
More on the Economy
We make money easy. Get weekly email updates, including expert advice to help you Live Richer™.
About the Author