Inflation Relief: What You Need To Know for March 2023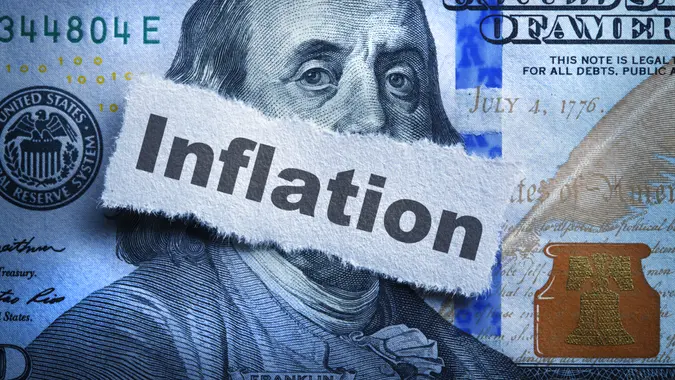 DNY59 / Getty Images/iStockphoto
Tax season has arrived, and you may have questions about how to handle state stimulus payments you might have received in late 2022. You could also still be waiting for additional stimulus funds if you live in one of a handful of states that extended relief programs into the new year.
Here's what you need to know if you received a check and don't know how it will affect your taxes, if you are still waiting for a check, or if you are wondering if you will receive a check.
You May Not Have to Report Your State Stimulus Funds on Income Tax
Residents in many states do not have to report their COVID relief funds received in 2022 on their federal income tax returns filed in 2023. That means taxpayers in California, Colorado, Connecticut, Delaware, Florida, Hawaii, Idaho, Illinois, Indiana, Maine, New Jersey, New Mexico, New York, Oregon, Pennsylvania and Rhode Island do not have to claim their state relief checks as income. In Alaska, you will need to claim your Permanent Fund Dividend, but not the Energy Relief Payment, according to IRS.gov.
In Georgia, Massachusetts, South Carolina and Virginia, you do not have to include state payments as income if the payment was a refund of state taxes paid and you claimed the standard deduction (or itemized deductions, but didn't receive a tax benefit).
Reach Out If You Haven't Gotten Your Check
Individuals in most states which issued refunds have already received them. If you have not received an expected direct deposit or check, reach out to your state's tax or revenue department.
You May Still Receive a Check in March (or Later)
A handful of states are still sending out relief checks to residents, with funds arriving as late as the end of March. If you live in one of the states listed below, watch your mailbox or your bank account for a check if you haven't received one yet.
Make Your Money Work for You
Idaho
The last of Idaho's 2022 Special Session rebates are expected to be paid by the end of March 2023. Look for a rebate that is the greater amount of 10% of your 2020 income tax liability, or $300 for single filers and $600 for those who are married, filing jointly.
Maine
In addition to the $850 inflation relief checks sent out in January 2023, Maine is sending $450 payments to residents to help cover heating costs. If you haven't received yours, expect it by the end of March.
New Jersey
New Jersey homeowners are receiving hefty chunks of money in the form of property tax rebates. The amount is based on income. If you earned up to $150,000 you'll receive $1,500 and if you earned more than $150,000 (but less than $250,000), you'll get $1,000. Renters who earn up to $150,000 are also getting checks for $450. Look for these payments to arrive by May 2023.
South Carolina
Qualifying residents are receiving tax refunds of up to $800. Those checks started being mailed in November 2022 — but if you filed your taxes after Oct. 17, 2022, you may not have received it yet. As long as you filed before Feb. 15, 2023, look for a payment this March.
Michigan
This one isn't a done deal yet, but Michigan residents could receive an additional check of $180 per household. The proposal, introduced in early February by Gov. Gretchen Whitmer and Democratic leaders, is part of a tax overhaul, per the Milwaukee Journal Sentinel. The checks would be paid for with some of Michigan's budget surplus.
Make Your Money Work for You
More From GOBankingRates