Jaspreet Singh Says the Fed's Inflation Fight Just Got More Difficult — Here's Why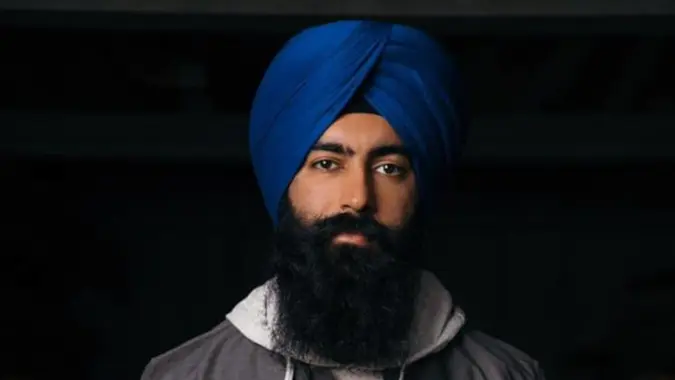 Jaspreet Singh / Jaspreet Singh
After 12 straight months of decline, the annual inflation rate has risen two months in a row. Influenced by significant jumps in gasoline and fuel oil prices, the consumer price index (CPI) rose 3.7% in August compared to a year ago and 0.6% from July to August.
Although experts concede that the most recent numbers might prompt the Federal Reserve to once again raise interest rates to cool the still-too-high inflation by the end of 2023, most admit that the more meaningful core inflation measurement (which excludes volatile food and energy prices) has been effective at pushing the economy in the right direction.
Others, like Jaspreet Singh, aren't so sure. Singh, the founder and self-appointed chief executive money nerd at Briefs Media, posted a new video on his Minority Mindset YouTube channel where he discusses the topic — and why this two-month CPI increase may spell trouble for the Fed in its fight to tame inflation.
"What we saw is that core inflation, which doesn't take a look at energy prices, actually rose faster than expected as well," said Singh. "Core inflation came in higher than expected at 4.3% and that was higher than what economists were expecting."
Unemployment, Debt and Other Fiscal Concerns Pressing U.S. Economy
Additionally, an equally concerning measure for Singh has been "slowly trickling upwards" as well. The unemployment rate spiked to 3.8% in August from 3.5% in July. While that's still considered quite low, the sustained effects of inflation, unemployment, debt and higher interest rates on struggling Americans is beginning to take its toll.
Make Your Money Work for You
People simply have lost the ability to spend like they had before. With larger expenses and higher interest rates on their plates, an increasingly hot inflation index will cause havoc for consumers and really hurt the economy.
"We know how to deal with a recession," said Singh. "We've dealt with that many times but we have not very often dealt with inflation crises. Dealing with an inflation crisis is significantly worse."
As the Fed continues its fight against inflation, it has become stuck between a rock and a hard place, per Singh. "On one hand they want to cool down inflation. On the second hand they don't want to break the economy."
Will the Fed Raise Interest Rates Again in September?
While consensus thinking is that the Fed will probably not raise the benchmark interest rate again at the next Federal Open Market Committee (FOMC) meeting scheduled for September 19-20, the central bank has remained committed to cautiously battle inflation — even if that means more rate hikes.
Inflation remains much lower than it was at this time last year, but is also well above the Federal Reserve's target of 2%. If inflation is ramping up again, more rate hikes could follow before long. That would send the cost of borrowing money even higher and weaken the economy further.
"If they declare the cycle done from a tightening perspective, that would likely lead to a significant easing of financial conditions — which I don't think they want to deliver," said Deutsche Bank economist Matthew Luzzetti, as quoted by Reuters.
Make Your Money Work for You
This calming of financial conditions — like higher stock prices and lower bond yields, according to Reuters — could accelerate spending and borrowing and ultimately intensify inflation, making the Fed's fight even more difficult than it is now.
In a series of increases that began in March 2022, the central bank has boosted its benchmark borrowing rate by 5.25 percentage points in an effort to tackle inflation that had been running at a more than 40-year high in the summer of 2022.
More From GOBankingRates