These Were the Pandemic Economy's Biggest Winners and Losers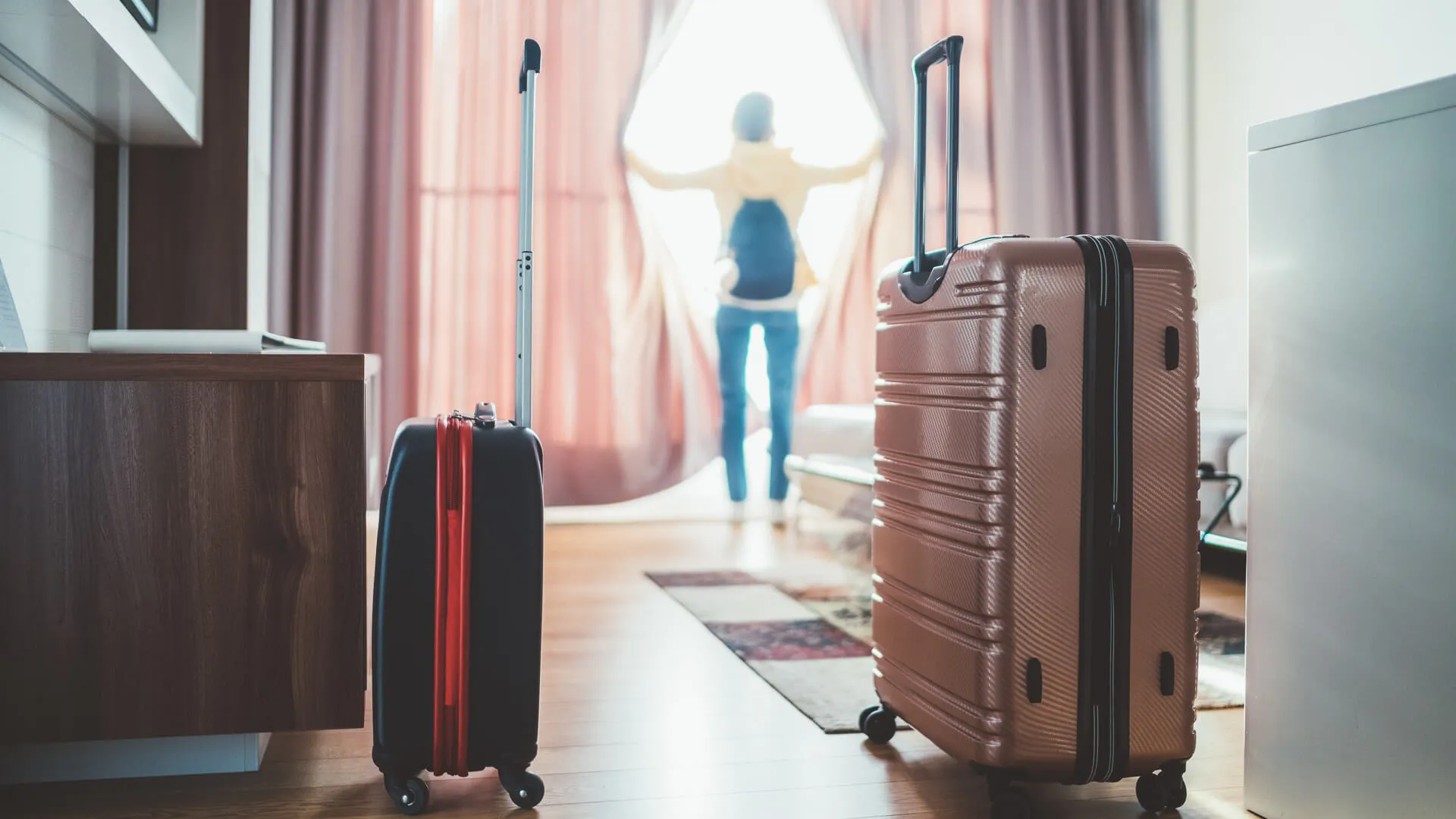 Winner: Durable Goods
In April, America learned how the economy fared during the three months of the new year when the results from the first quarter of 2021 were published. There was good news and bad, but one statistic jumped out more than all the others: the purchase of durable goods — such as cars, skis, refrigerators and other products that are designed to last for years without wearing out — climbed by an incredible 41.4%. It was a hint to economists that consumers were confident enough to spend their stimulus money on big-ticket items instead of tucking it away in savings.
Loser: Airlines
By the middle of January, the pandemic's impact on world airlines was clear. Air travel was down 60% and the industry as a whole had suffered losses of $370 billion. U.S. losses alone topped $35 billion in 202o. 
Although the tourist economy is in motion and those all-important business travel reservations are now ticking back up, the best the industry can offer is guarded optimism. There is, after all, still plenty to be worried about. A pilot shortage recently forced American Airlines to cancel hundreds of flights, Southwest is still suffering from flight cancellations and delays, and regional safety restrictions are hampering business aviation.
Make Your Money Work for You
Winner: Lumber Dealers
The cost of lumber had already been sky-high for months when CNBC reported in April that soaring prices for the crucial building material had made the average new home $36,000 more expensive. There were several contributing factors, including fires in the West and an invasive beetle wreaking havoc on Canadian forests where so much U.S. lumber originates.
Much of the 400% increase in lumber prices, however, comes down to the fact that the industry simply misread the impact COVID-19 would have on homebuyers, many of whom were urban exiles flocking to the safety of the suburbs. They gobbled up existing inventory like the pandemic wasn't happening, creating a red-hot housing market and a groundswell of demand for new builds.
Discover: Lumber Prices Have Surged – What Happened and When Will It End?

Loser: Renovation/Remodeling Contractors
While the people who sell lumber raked in cash throughout the pandemic, the remodeling and renovation contractors who depend on their product continue to suffer. With the stratospheric price of lumber baked into the estimates of home renovations and remodeling jobs, people have put off throwing money into their homes — that includes things like building decks and fences. The contractors who perform that kind of work can't even give accurate estimates in many cases because the cost of lumber and other supplies can shoot up in a matter of weeks or even days.
Winner: Consumer Electronics and Information Technology (IT)
In April, the Indian publication Hindustan Times paraphrased the country's IT minister Ravi Shankar Prasad with this headline: "Treat COVID-19 as opportunity, prepare for boom in electronics manufacturing."
This approach turned out to be beneficial. Much of the previously mentioned spike in durable goods came from consumer electronics, as computers, phones and tablets became portals to work, school and society. 
It wasn't just hardware and manufacturing. The service side of computers and digital networks — IT — experienced booming demand when offices and classrooms went remote. MarketWatch is one of many publications predicting that the trend will last — although not forever — and Fortune predicts that data-driven companies will rule the post-pandemic world.
Consider: With Remote Work on the Rise, Should You Move To a Lower Income Tax State?

Loser: Fossil Fuels
Gas prices are above $3 heading into Independence Day, but high fuel prices are a new experience as of spring. The pandemic squeezed demand for oil down to a dribble and it stayed that way through most of the crisis. Tugging from the other end is clean energy like wind and solar, which, according to The New York Times, is an industry that spent the pandemic doing the opposite of oil and gas — growing and expanding. California can now produce electricity at less cost with clean energy than it can with natural gas and coal. The same goes for Texas, a fossil fuel state with its own energy grid.
Make Your Money Work for You
Winner: Electric Vehicles (EVs)
While fossil fuels in general were being battered by falling demand and intense competition from solar and wind, the oil industry specifically was dealing with trouble on another front — the world that Elon Musk built. EVs have been scratching and clawing for market share from the moment that Tesla launched the Roadster in 2008. 
But 2020 was a watershed year for EVs, as the market was flooded with models ranging from affordable to ultra-luxe in numbers never seen before. Then the Ford-F150 — the best-selling vehicle in America for four decades and the epitome of traditional working-class trucks — went electric. It was the point of no return for EVs and the moment that the internal combustion engine became a dead man walking.
Save: Electric Vehicles Are About to Be Cheaper Than Gas Cars

Loser: Leisure and Hospitality
With business models based on crowds in tight proximity and services that are nonessential, establishments including bars, restaurants, hotels, theme parks and resorts were hit first and worst by the pandemic. Now, as much of the economy is roaring back, those same businesses are again struggling more than all the rest — this time, they're fighting a losing battle for labor.
The crucial spring and summer months — make-or-break seasons during the best of times — have been defined by the tightest labor market in recent history. Many of the businesses that did survive COVID-19 don't have enough employees to fully reopen now, despite the end of lockdowns. Of the 8 million unfilled jobs that were open in early June, 1 million were in restaurants and hospitality.
Also: Labor Shortage Has Restaurant Owners Unable to Pay Rent, New Survey Says

Winner: Stock Investors
The stock market crash of March 2020 was proportionate to the turmoil that caused it. The virus was real, it wasn't going away and economic devastation was certain. The market reacted accordingly — but only briefly.
While the economy stalled and millions joined the unemployment rolls, the S&P 500 was back to its mid-February highs before the summer of 2020 had concluded — then the race to new records was on. On June 29 of this year, both the Nasdaq composite and the S&P 500 yet again hit a fresh pair of record highs.
Stock Up: 6 Best EV Stocks To Buy Now: Top Electric Car Companies To Invest In

Loser: Laundry Services
Perhaps the biggest and most unheralded losers of the entire pandemic were dry cleaners and laundry services. They're the ones who take dirty linens, tablecloths, bedsheets and uniforms from restaurants, hotels and bars in order to make them clean again.
America's dry cleaning businesses suffered revenue losses of 80% almost immediately after the shutdowns began. As of June, according to USA Today, the industry is only just now starting to operate at 40%-60% capacity. In total, the industry lost between 20%-30% of its 25,000-30,000 storefront businesses.
More From GOBankingRates