What States Will Make From Marijuana Legalization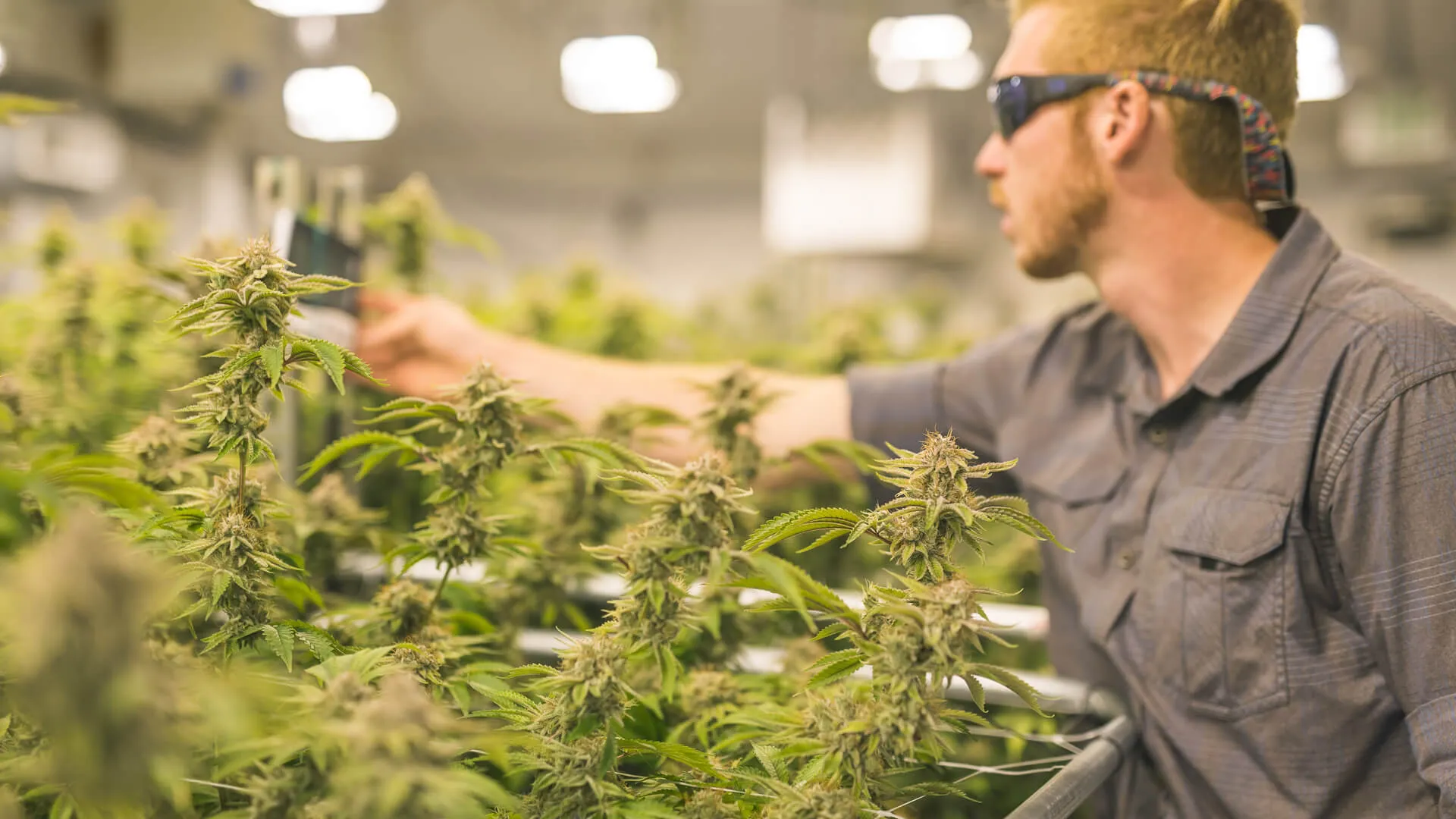 Tuesday's election was a landslide win for marijuana. Five states: Arizona, Mississippi, Montana, New Jersey and South Dakota voted in support of legalizing cannabis in some fashion. All the states, with the exception of Mississippi, approved recreational cannabis, while Mississippi has only approved marijuana use in a medical capacity. South Dakota made the most significant leap in decriminalizing marijuana — voting yes on legalizing both medical and recreational use of marijuana in a single election.
Though four states voted to legalize recreational marijuana use, consumers will still have to wait months before they can begin buying marijuana. If California, which legalized recreational marijuana use in 2018,  is any example, these states can expect substantial tax revenue from the recreation of weed. The Golden State taxes 15% on marijuana sales. California brought in $208 million in excise, sales and cultivation taxes from the cannabis industry in the second fiscal quarter of 2020 alone.
Here's a look at when dispensaries can legally set up shop for recreational use in Arizona, Montana, New Jersey and South Dakota. And also see how much states stand to make on marijuana sales.
Last updated: Nov. 6, 2020
Arizona
State taxes on recreational marijuana:

16% excise tax on marijuana, on top of sales tax 
Arizona's Prop 207  legalized possession of as much as one ounce of marijuana for adults ages 21 and older. It also establishes a licensing system for retail sales of the drug and, after Nov. 30, adults can legally grow as many as six marijuana plants at home. Additionally, people convicted of marijuana crimes in the state would have those records expunged. Recreational cannabis sales could begin as early as March under the measure.
Total marijuana tax revenue to the state of Arizona and its municipalities is estimated to be between $200 million and $300 million annually, AZ Central reported.
Montana
State taxes on recreational marijuana:

20% tax on sales  
I-90, or the Montana Marijuana Regulation and Taxation Act, goes into effect no later than Oct. 1, 2021. By that time, the rules and regulations for dispensaries will be established and applications to set up shop can be both issued and accepted. 
Under I-90, individual counties have the right to prohibit dispensaries through a public vote. Additionally, a draft of a bill to repeal I-90 is already listed on the Montana Legislature website. Because some counties may choose to ban recreational marijuana sales, we can't yet estimate how much Montana will make in tax revenue on weed, but 20% sales tax is on the higher end, second in size only to Washington which levies a staggering 37% sales tax on marijuana.
Make Your Money Work for You
New Jersey
State taxes on recreational marijuana:

6.625% state tax, plus an extra 2% in municipalities  
New Jersey's Marijuana Legalization Amendment legalizes the possession and use of marijuana for adults ages 21 and up, as well as the cultivation, processing and sale of retail marijuana. The state approved a 6.625% state tax on recreational marijuana sales and permitted municipalities to tack on an extra 2% in taxes, meaning buyers could be taxed upwards of 8%. 
This is a much lower tax rate than what many other states have implemented and might come as a disappointment to some hoping for New Jersey to lift up out of its financial slump. A recent report by New Jersey Policy Perspective determined that if New Jersey taxed recreational marijuana at 25%, it could bring in tax revenues of $300 million. At an 8.625% tax rate at most, we can expect well under half that number — more like $126 million a year once the market is established, The New York Times reported. That said, New Jersey could become one of the biggest weed destinations in the U.S. — particularly when considering that recreational weed is still not legal in the nearby states of New York or Pennsylvania. 
As of the time of reportage, it's not yet clear when exactly recreational marijuana sales will roll out in New Jersey, though it could be in a matter of weeks.
South Dakota
 State taxes on recreational marijuana:

15%
Recreational marijuana passed with 53% of the vote and will take effect on July 1, 2021, — but the revenue department has until April 2022 to establish rules around licensing and the process by which applications for dispensaries are approved or denied. Distribution and sales of recreational marijuana will be set at 15% tax, but it's not yet possible to give an accurate estimate on how much the state of South Dakota stands to make as like in Montana, local jurisdictions can choose to prohibit dispensaries. 
 More From GOBankingRates

BEFORE YOU GO
See Today's Best
Banking Offers