Will You Get Your Stimulus Check in Time for Christmas?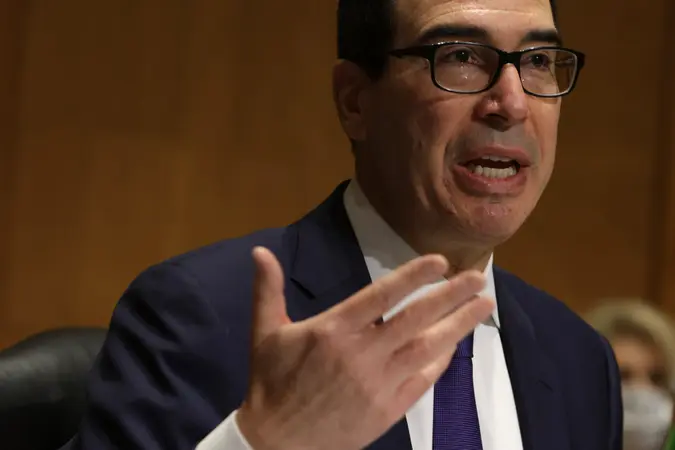 Shutterstock / Shutterstock
The new stimulus package is scheduled to pass today. This morning, Treasury Secretary Steven Mnuchin told CNBC that checks could arrive as early as December 28, in time to help people scoop up year-end bargains or cover January credit card bills. These would be worth $600 per person in a family with a 2019 income below $75,000. After that, there will be a phase-out, and those with an income above $99,000 will not receive payments.
See: How the Stimulus Plan Will Affect Your Wallet
Explore: How Big Will Your Stimulus Check Be?
April's stimulus faced a few delays, ranging from system overload, incomplete banking information for some recipients, and additional printing time for paper checks to include President Trump's signature. This time, the Treasury Department is better prepared to handle the distribution, which should lead to fewer headaches and delays.
Because the payments are per person, some households could see a large infusion of cash. A family with two parents and two children would receive $2400, a nice chunk of change to help with groceries, car repairs, or rent.
Make Your Money Work for You
One issue is that not everyone who receives a check needs the money, and a lot of people who need more money won't receive it. $2400 won't significantly improve life for a family that is several months in arrears on rent; a one-month extension of the eviction moratorium extends their potential crisis by a month but doesn't eliminate it.
See: Where Experts Think Congress Should Spend Stimulus Money
Explore: The Stimulus Check Secret You Need to Know Before You File Your 2020 Taxes
It is hoped that families that don't need the money to cover current expenses will spend it, but many save it for a post-pandemic vacation spree, blunting the stimulus effect. And the way we spent our previous stimulus check money may be a sign of things to come this time around.
More From GOBankingRates
Make Your Money Work for You