Stimulus Update 2023: How a Stimulus Program in Another Country Could Earn You Money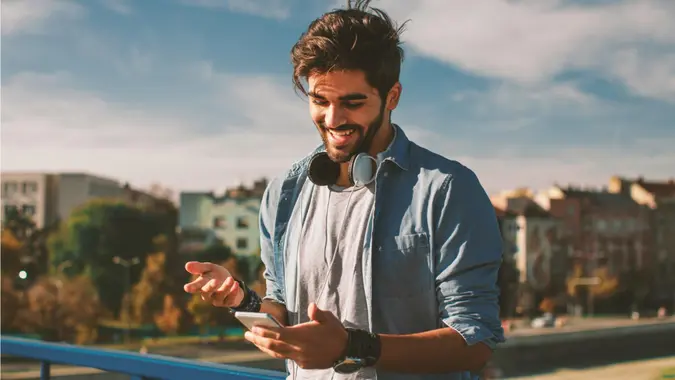 ©iStock.com
China is considering stimulus programs to boost the country's sluggish post-COVID economy — and the impact could pay off for U.S. investors in stocks such as Starbucks, Wynn Resorts and Estee Lauder.
Read: Costco Execs Warn of Looming Recession Be

Chinese officials are weighing a "broad package" of stimulus proposals, according to sources who spoke with Bloomberg. Those proposals include at least a dozen measures that would bolster residential real estate and consumer spending.
Stimulus programs in China, unlike those in the United States, don't typically involve sending payments to individual households. Instead, the programs are geared toward accelerating commercial activity by lowering interest rates and easing loan costs, which frees up more money for banks to lend.
On Tuesday, the People's Bank of China "unexpectedly" cut a series of short-term interest rates, Bloomberg reported. That move is expected to pave the way for a key longer-term policy rate reduction.
So what does all this mean for Americans?
As CNBC reported this week on its Investing Club site, China has been taking "consistent and steady action" to accelerate its economic rebound — something that could be a "positive sign" for consumer spending, even amid ongoing economic uncertainty.
"Based on recent retail sales data coming out of China, there's clearly pent-up consumer demand, signaling to investors … that there's more upside ahead for companies doing business there," CNBC noted.
Those companies include Estee Lauder, Starbucks and Wynn Resorts.
Make Your Money Work for You
Last month Wynn posted strong first-quarter results thanks to a recovery in the Asian gambling hub of Macao — a signal that "robust consumer spending on travel and experiences" will continue in coming quarters, according to CNBC. Because of a recent slump in shares, Wynn might provide a buying opportunity for investors.
Similarly, Starbucks in May delivered good numbers for its fiscal second quarter even amid a slowdown in its shares, which provides another buying opportunity.
Estee Lauder's latest results, for its fiscal third quarter, were more mixed, leading the beauty company to issue "terrible guidance" that led to a major sell-off in shares. The CNBC Investing Club sees Estee Lauder stock as another buying opportunity, though with more of a long-term payoff.
More From GOBankingRates