The World Economy Will Be 'Back to Normal' By End of Next Year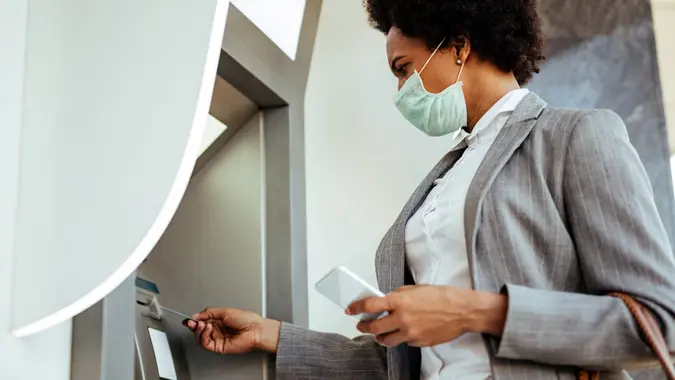 Drazen Zigic / Getty Images/iStockphoto
The U.S. economy is expected to reach 2019 levels by the end of 2021, according to the Organization for Economic Cooperation and Development latest forecasts for the world economy. Promises of better treatments and a vaccine, or even multiple effective vaccines, on the horizon led to an overall optimistic outlook. The Deccan Herald has painted the OECD's outlook as rosy, with the world getting "back to normal" by late next year, and the Financial Times has emphasized the report's overall message of hopefulness.
Learn More: How the Economy Is Doing in 30 Coronavirus Hot Spots
"For the first time since the pandemic began, there is now hope for a brighter future," stated OECD Chief Economist Laurence Boone in her introduction of the report. "We're still in the middle of the worst crisis, but there is now hope. … The challenge is how to get out of the situation fast and with as little damage as possible."
Recovery will vary widely across international borders. Experts say China's economy should reach 10% higher numbers than at the end of 2019, while the U.S. and Europe may continue to struggle in the near-term. Germany's economy should return to just 98.3% of its current size by the end of next year, and other countries in the EuroZone may not do as well. The UK is expected to close 2021 with an economic output 6% lower than it was in 2019. Countries that do not provide the proper economic support, along with rapid and efficient distribution of vaccines, may continue to struggle, according to the OECD.
Back to Normal: The 50 Cities Best Prepared To Reignite Their Economy and Job Market
Make Your Money Work for You
China's numbers could account for as much as one-third of the total recovery in 2021, while countries in North America, South America, and Europe may not fare as well as they continue to fight a resurgence of Covid-19 cases. Overall, the global economy will be 5% smaller in 12 months than the OECD forecasted for the end of Q4 2021 prior to the pandemic.
On the other hand, efforts to gradually re-open businesses and public venues while tracing cases to further prevent the spread will bode well for economic recovery. "The rebound will be stronger and faster as more and more activities re-open, limiting the aggregate income loss from the crisis," stated Boone.
The primary element required for full economic recovery? Cooperation between countries. Economic recovery will hinge upon rapid production and distribution of vaccines and, for this to occur, nations must cooperate on a larger scale than they have through the height of the pandemic in 2020, according to the OECD. Solutions like a basic income — guaranteed money for everyone — may also prove helpful.
More From GOBankingRates