Side Hustles and Small Ideas That Turned Into Million-Dollar Businesses
You don't need a lot to grow a business.
August_0802 / Shutterstock.com
1/22
O.C Ritz / Shutterstock.com
Kamil Faizi: Challenge Coins 4 U in Cheyenne, Wyoming
Kamil Faizi started his e-commerce company Challenge Coins 4 U, which creates custom military challenge coins, with a business loan for $10,000. This was the maximum loan he qualified for based on his credit.
"I launched the business in 2014, but I didn't start making a profit until 2016 after much trial and error," he said. "Growing an e-commerce store is a difficult thing to do, especially when you make custom items upon request."
2/22
Bumblee_Dee / Getty Images/iStockphoto
His Tip for Success: Take Time To Get To Know Your Customers
Faizi has grown his company to bring in $1.12 million in revenue and believes customer service has been a big part of his success.
"I have grown the company by word of mouth, as well as attending trade shows, networking and cold calling our potential customers -- and I remember each customer," he said. "This has seemed to work. When you know each customer by name and know their birthday each year, it doesn't matter what you are selling -- people remember that."
3/22
AP/REX / Shutterstock.com
William Hewlett and David Packard: Hewlett-Packard in Palo Alto, California
William Hewlett and David Packard started what would become the software giant Hewlett-Packard in 1938 in a rented garage with $538 in startup capital, consisting of cash and a used drill press. As of 2018, the company has a market value of $21.9 billion, with $88 billion in sales, according to Forbes.
4/22
beer5020 / Getty Images/iStockphoto
Their Tip for Success: Treat Your Employees Well
Hewlett-Packard was one of the first companies to offer employees medical benefits and flexible hours, and its benevolent treatment of employees became known throughout Silicon Valley as "The HP Way," according to Entrepreneur.
"What I'm most proud of is the fact that we really create a way to work with employees, let them share in the profits and still keep control of it," said Hewlett, according to Entrepreneur. 
Positive employee morale has been proven to benefit businesses, and Hewlett and Packard were among the first entrepreneurs to embrace this idea -- which can still contribute to the success of small businesses today.
5/22
©Courtesy of H. Adam Holt
H. Adam Holt: Asset-Map in Philadelphia
H. Adam Holt founded Asset-Map, an advisor finance technology tool that uses visualization to show a client's complete financial inventory, with his own funds. 
"I founded Asset-Map in 2008 to build a tool for myself and my own practice," he said. "It took four years to make money with Asset-Map because I didn't publicly launch until 2012. It was after I showed Asset-Map to other financial advisors that I realized many of my peers had the same problems. Launching Asset-Map was about reselling something I created for myself."
Asset-Map currently supports over 3,500 advisors and is close to reaching $5 million in revenue.
"We expect to get to $10 million in annual revenue in the next three years," said Holt.
6/22
PeopleImages / Getty Images
His Tip for Success: Launch a Business That Solves a Problem
"We solved a problem that was a shared problem for other financial advisors," said Holt. "Asset-Map has achieved success because we had a viral experience. We showed it to 20 people, and that 20 grew to 90, that 90 grew to 300, and then to 1,000 -- and we did no marketing when we started. When the product works, people tell other people. And because Asset-Map was designed by the end user -- in my case me, a professional -- I already knew the problem my peers were having because they were the problems I was having."
7/22
John Salangsang/Variety/REX / Shutterstock.com
John Paul DeJoria: John Paul Mitchell Systems in Beverly Hills, California
John Paul DeJoria and his business partner, Paul Mitchell, founded John Paul Mitchell Systems, now one of the most profitable hair care companies in the world, with just $700. The company now has a $1 billion annual revenue stream, according to Forbes.
8/22
Nastasic / Getty Images
His Tip for Success: Don't Be Afraid of Rejection
"You've got to be prepared in life for a lot of rejections," DeJoria told NBC News. "You must be just as enthusiastic on door 51 as you were on door 50, even if all 50 of those doors are closed in your face. But to get something done, if you're prepared for a lot of rejection, you won't let it get you down."
9/22
©Courtesy of Franz Jordan
Franz Jordan: Sellics in Berlin
Sellics, a software as a service (SaaS) company that empowers sellers on Amazon, started with a 2,000 euro ($2,236) loan. But unlike many other bootstrap companies, it didn't take long for Sellics to turn a profit.
"Our first several-hundred [euro] revenue arrived only four weeks [after we took out the loan]," said Sellics co-founder Franz Jordan. "[We made] the first million after 18 months."
10/22
gremlin / Getty Images
His Tip for Success: Create a Minimum Viable Product
"We were entering a growing market at the right time, with the right people," said Jordan of how his company achieved success so quickly. "We believed in our idea, so 'never give up' was our credo. Apart from resilience, my advice is to build a small MVP that yields a good profit fast."
According to Startup Lessons Learned, "the minimum viable product is that version of a new product which allows a team to collect the maximum amount of validated learning about customers with the least effort." 
11/22
Anthony Bolante / Courtesy of Nate Martin
Nate Martin: Puzzle Break in Seattle
Nate Martin started the escape room company Puzzle Break back in 2013 with $7,000 of his own money.
"We hit the lottery," he said. "When we opened our doors, escape rooms were completely unknown. Puzzle Break took off like wildfire. Our business model was killer, and we recouped my initial investment almost instantly. Today, we're a seven-figure business operating across the globe."
Puzzle Break has expanded from its original Seattle location to open escape rooms in New York, Massachusetts and on Royal Caribbean ships. 
His Tip for Success: Start Something Fun
"People are hungry for fun and new experiences," said Martin. "There are many lessons to be gleaned from Puzzle Break's journey, but perhaps chief among them is: People like to have fun and they don't mind paying for it."
13/22
©Courtesy of Michael O'Donnell
Michael O'Donnell: Cave Tools in Newtown, Pennsylvania
Michael O'Donnell started his barbecue tools and accessories company, Cave Tools, in 2013 when he was 23 years old and still living at home with his parents. The young entrepreneur spent $4,000 to cover his first product costs and other startup costs.
"The startup money was pretty much all of the savings I had at the time," he said. "The first summer we sold through all of our inventory and turned a very small profit. We did well enough to prove the concept, but my only product was a grill brush, and demand drops significantly in the winter, so Cave Tools remained a side business for the next full year. In 2014, we launched two more products, and started turning it into a real business and making money."
Cave Tools made the Inc. 5000 list in 2018, with $2.5 million in revenue for 2017 and a 1,120% growth over three years.
14/22
recep-bg / iStock.com
His Tip for Success: Don't Throw In the Towel Too Early
"I think that most people fail because they quit too early when they start facing obstacles," said O'Donnell. "Cave Tools was a small side business for over one-and-a-half years before we ever started making real money. Businesses face difficult obstacles at every step of the way, so if you truly believe in what you are doing, then you need to get used to persisting through the bad times. If you treat the learning opportunities along the way as the reward instead of the money you're making, then you'll always be ready to tackle the next obstacle that comes your way."
15/22
Mark J Sullivan/REX / Shutterstock.com
Kevin Plank: Under Armour in Baltimore
Kevin Plank put his entire life savings -- about $15,000 -- on the line when he started the athletic apparel brand Under Armour. Although he initially racked up $40,000 in credit card debt and at one point went completely broke, he was able to turn the company around after making one sale after another, first to Georgia Tech and then to several NFL teams, Fundable reported. The company has scaled tremendously since it started in 1996, now making $2 billion in sales annually.
16/22
Robert Zuckerman/Warner Bros/Kobal / Shutterstock.com
His Tip for Success: Don't Devalue Your Own Product
When his company was first starting out, Plank sent samples of his products for consideration to be used in the movie "Any Given Sunday," and while Oliver Stone and the cast were interested in using his apparel, they assumed Plank would send the products over for free -- he didn't.
"It's a little known fact, but with Oliver Stone and 'Any Given Sunday,' for all the exposure that we got from Cameron Diaz to Jamie Foxx's jockstrap with the Under Armour logo in the center of it, that was something they paid over $40,000 for all the product that they bought from us," he told The Washington Post. 
"What I hear over and over again is 'this is good marketing,' 'you gotta give it away' or 'I'm giving it away only for a little bit.' Don't ever, ever devalue your product. Ever. It's the worst thing anyone can do to hurt your brand. I had people threaten that if we didn't give it to them, they wouldn't wear it. But I've found that if you make a great product, and you charge a fair price, there will be a market for it."
17/22
cmannphoto / Getty Images/iStockphoto
Donie Yamamoto: Vital Pet Life in Los Angeles
Donie Yamamoto started her pet supplement company, Vital Pet Life, as a side hustle while trying to launch her own children's clothing line, Forbes reported. She began by selling a salmon oil supplement on Amazon after being inspired by her own dog's health needs.
It wasn't until a year into launching her business that Yamamoto began thinking of it as a serious potential source of income, and started doing research into her competition.
"High-quality salmon oil was expensive — typically $40 per bottle," she told Forbes. "Ours was $18. Affordability was a key differentiator, as was our customer service."
Yamamoto expanded her offerings to include shampoo, and soon, sales skyrocketed and she surpassed the million-dollar revenue mark.
18/22
Ben Chu / Shutterstock.com
Her Tip for Success: Never Stop Learning
Even after Yamamoto achieved financial success, she continued to work hard to become a better entrepreneur. She applied to the Tory Burch Fellowship program and was selected. This enabled her to attend a four-day leadership training and grow her support network.
As part of the fellowship program, Yamamoto received a $5,000 education grant, which she used to attend the UC Berkeley Extension Women and Leadership program.
19/22
©Courtesy of Tipsy Elves
Evan Mendelsohn and Nick Morton: Tipsy Elves in San Diego
Tipsy Elves co-founders Evan Mendelsohn and Nick Morton got the idea for their ugly sweater company, Tipsy Elves, during college when they realized how difficult it was to find appropriate sweaters for every themed party they attended. But it wasn't until their postgrad life that they actually decided to create these sweaters themselves.
Tipsy Elves started as a side hustle for the college friends -- Mendelsohn was working as a lawyer and Morton was working as a dentist. But they eventually cast the safety net of their full-time careers aside to focus solely on growing their company. In 2013, Mendelsohn and Morton got the opportunity to appear on "Shark Tank," and Mendelsohn quit his job just a week before they made their pitch to the sharks, Grow + Acorns reported.
The bet seems to have paid off -- not only did Tipsy Elves land an investment from Robert Herjavec, but the brand has now made more than $70 million in sales.
20/22
Sean824 / Getty Images/iStockphoto
Their Tip for Success: Don't Quit Your Day Job Before You're Really Ready
"Making the leap from a traditional career to small business ownership is a major decision, and shouldn't be taken without careful consideration," Mendelsohn wrote in a blog post on the Tipsy Elves website. "I made the transition several years ago, and while it worked out for me, it took a lot of planning, research and prudence. Be sure you do the same."
Some questions Mendelsohn recommends asking yourself before quitting your day job include:
How well is your side business doing?
Do you have a solid business plan in place?
How are your personal finances?
Is your day job interfering with your side hustle's business operations?
Do you have access to additional capital?
Is now a good time in your personal life to make the leap?
How disciplined and organized are you?
Akilah Releford: Mary Louise Cosmetics in Los Angeles
Akilah Releford launched her cosmetics company as a side hustle when she was still a student at Howard University, she told Grow + Acorns. It all started when a series of tweets she shared about her favorite beauty hacks and tips went viral, and people began asking her about how to make beauty products at home. She realized there was a market for homemade organic skincare and decided to launch her own line.
Releford started Mary Louise Cosmetics with $600 she had saved from her part-time retail job at Zara; she used the funds to buy her first batch of inventory and a domain name. She launched her site in December 2016, and her company generated between $20,000 to $30,000 during each of its first two months of sales. It became hard to juggle the site and school, so Releford actually paused sales for February and March of the following year. When she relaunched the site in April 2017, sales boomed, and over the summer -- with the support of her family -- Releford decided to take a break from school to focus on her business. It's now on track to reach $1 million in revenue this year.
22/22
ArthurStock / Shutterstock.com
Her Tip for Success: Build a Loyal Community
"From the beginning, I had an audience on social media that I was able to grow organically by interacting with them and posting DIY skincare tips that anyone could use," Releford told Grow + Acorns. "It was a low-cost but effective way to build a loyal customer base. When I introduced a product, I knew I would already have thousands of potentially interested buyers. And creating the space for an authentic audience to flourish is something I try my best to do today."
More From GoBankingRates
About the Author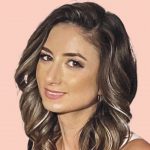 Gabrielle joined GOBankingRates in 2017 and brings with her a decade of experience in the journalism industry. Before joining the team, she was a staff writer-reporter for People Magazine and People.com. Her work has also appeared on E! Online, Us Weekly, Patch, Sweety High and Discover Los Angeles, and she has been featured on "Good Morning America" as a celebrity news expert.