15 People Who Turned Their Brilliant Ideas into Profitable Businesses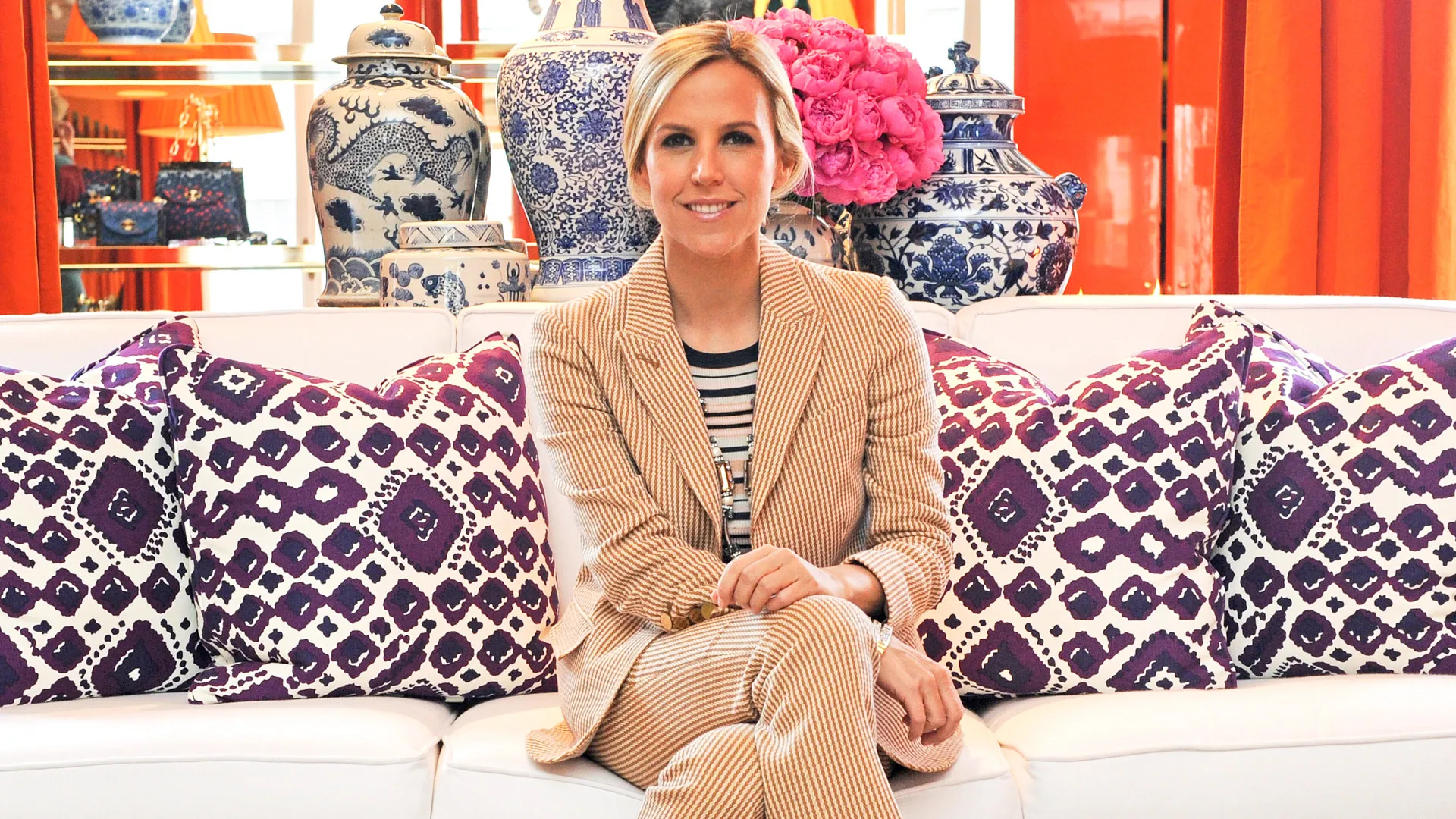 Not every business idea is a million-dollar idea. With the odds of failure overwhelmingly stacked against entrepreneurs, it's harder than ever to cut through the noise and get people to notice. But for every nine startups that fail, there's one successful business idea that fills a gap and makes consumers question how they ever lived in a world without that product. These entrepreneurs knew the secret to start a successful business.
Doug Bouton
Responsible for the biggest shakeup to the ice cream industry since Ben & Jerry's, Halo Top's low-calorie, low-sugar, high-protein ice cream is worth $100 million.
Doug Bouton didn't have any experience in the food industry or consumer products when he left his job as a corporate lawyer making six-figures a year to launch Halo Top in 2012. As an all-natural alternative to full-fat ice cream, Halo Top has become one of the best-selling frozen desserts in the U.S. and brand fans love the idea that polishing off an entire carton in one sitting is just around 300 calories.
Michael Bloomberg
Prior to becoming the mayor of New York City, Michael Bloomberg made his fortune selling financial information in real-time through computer terminals in 1981.
Bloomberg realized that companies valued reliable financial information and would be willing to pay a premium for real-time information. Since then, he has grown his net worth to $48.5 billion and Bloomberg LP has over 327,000 subscriptions to its professional services, almost 1 million global circulations of Bloomberg Businessweek and over 150 news bureaus internationally.
Make Your Money Work Better for You
Bethenny Frankel
Reality television star Bethenny Frankel parlayed her fame into a Skinnygirl empire that sold for a reported $100 million in 2011.
Frankel is among the successful celebrity entrepreneurs who had to hustle big-time before hitting their stride. She worked as a waitress, hostess, chef and pashmina scarf importer before landing a spot on "The Apprentice" with Martha Stewart in 2005 and, soon thereafter, "The Real Housewives of New York." An aspiring natural foods chef, she used her fame to create the low-calorie Skinnygirl Margarita. The drink struck a chord with consumers and Frankel inadvertently created an entire category in the spirits industry. Today the brand sells cocktails, jeans, shapewear, candy and more.
James McCann
A New York City flower shop evolved into the billion-dollar gourmet food and floral gifts company 1-800-Flowers and changed the way people celebrate birthdays and anniversaries.
In 1986, James McCann had the bright idea to purchase the name "1-800-Flowers" for his flower business believing that it might help sales. Five years later, he created a website for his company, as well, correctly predicting that the dot-com boom would put his shop on the map. Now, for 40 years, 1-800-Flowers has delivered cheer in the form of flowers, fruits, gourmet food, cookies, popcorn, specialty foods and even steaks and chops. The company reported $1.15 billion in revenue in 2018.
Burt Shavitz and Roxanne Quimby
In 1984, Burt Shavitz picked up a hitchhiker named Roxanne Quimby, and the story of the exceedingly popular, environmentally-friendly Burt's Bees brand began.
Shavitz and Quimby became partners, both romantically and professionally. They sold candles made from the unused beeswax from Shavitz's bees, and in their first year of business, earned $20,000 in sales. In 1999, after their relationship ended, Shavitz sold his stake in Burt's Bees to Quimby for a paltry $130,000. Cut to 2007, when the business was purchased by the Clorox Company for $970 million. Quimby pocketed $173 million and gave her former partner $4 million.
Jennifer Hyman and Jennifer Fleiss
With a calendar full of social events but an empty closet, Jennifer Hyman and Jennifer Fleiss came up with the idea for Rent the Runway.
The pair's concept for the company was launched when they were classmates at Harvard Business School. Initially conceived as a "Netflix for dresses," the two solved the age-old dilemma of "I have nothing to wear" by providing a Cinderella-esque experience through an online rental retail marketplace. As of 2018, the company was valued at $770 million and has raised more than $200 million in equity funding.
Make Your Money Work Better for You
Sara Blakely
Just 14 years after launching Spanx, Sara Blakely landed the cover of Forbes as the youngest, female self-made billionaire.
In 1998, Blakely, a salesperson, was getting dressed for an evening out when she realized she didn't have the right shapewear to go under her white pants. It was then that she thought up Spanx — an answer to women's undergarment needs. Today, the brand has expanded its product line into swimwear, bras, activewear, maternity sizes and more. Spanx even offers undergarments for men.
Joe Gebbia and Brian Chesky
Two roommates turned a very grave financial problem into Airbnb, a company now valued at $31 billion.
Joe Gebbia and Brian Chesky couldn't afford their San Francisco rent so they had the idea to rent out their apartment to make a couple extra bucks in 2007. With a big conference coming to the city, the two created a website, airbedandbreakfast.com, and rented out air mattresses for $80 a night. They soon realized they were on to something massive. More than a decade later, Airbnb offers over 5 million places to stay in more than 191 countries.
Ben Cohen and Jerry Greenfield
First sold out of a revamped gas station, Ben & Jerry's has since become one of the most popular names in ice cream.
In 1978, friends Ben Cohen and Jerry Greenfield paid $5 for an ice cream-making correspondence course at Penn State. The pair soon started selling their ice cream out of a renovated gas station in Burlington, Vt. Their unique flavors and kooky names — Oat of This Swirled, The Tonight Dough, Americone Dream and so on — made the ice cream a hit. More than two decades later, Unilever acquired the brand for $326 million.
Rosie O'Neill and Josh Resnick
Inspired by "Willy Wonka and the Chocolate Factory," Rosie O'Neill and Josh Resnick created upscale candy boutique, Sugarfina, that has raised close to $40 million in funding.
O'Neill and Resnick wondered why a candy store for grown-ups didn't exist and early-stage plans of Sugarfina were set into motion. The first Sugarfina boutique opened in Los Angeles in 2012 and has since expanded into more than 24 stores in the U.S. and Canada. The company raked in $40 million in 2017, according to Business Insider, selling cocktail-inspired gummies and elevated sweet treats.
Make Your Money Work Better for You
Tory Burch
Tory Burch, a luxury preppy-chic lifestyle women's brand has become the envy and embodiment of New Yorkers.
Fashion publicist Tory Burch worked with designers Ralph Lauren and Vera Wang before branching out on her own in 2004. An idea conceived in her kitchen, Burch wanted to design clothes for the trendy and wealthy women of New York City. Less than a decade later, Burch's eponymous fashion line was valued by Forbes at $3.5 billion, making her a self-made billionaire. Today the company has fragrances, swimwear, handbags, homewares and Tory Sport, a line of athletic wear.
Jon Stein
Independent online financial platform Betterment has a $700 million valuation.
The first independent online financial advisor democratized financial investing and gives customers personalized guidance and tax-smart technology. Founder and CEO Jon Stein saw that the financial industry disregarded its customers and didn't always act in the best interest of those it was supposed to be advising. He had the vision to create a company that put people first and founded Betterment in 2008.
Mark Zuckerberg
An online college directory turned into the largest social media company in the world: Facebook.
Mark Zuckerberg's recounting of how his multi-billion dollar company came to be is far from what's depicted in Aaron Sorkin's 2010 film "The Social Network." The Harvard sophomore was obsessed with the internet and the knowledge it provided, but Zuckerberg identified a gap, and that was learning about people. In only 15 years, Facebook boasted 2.32 billion monthly active users as of Q4 2018. The company also paid $1 billion for Instagram and purchased WhatsApp for $19 billion in a play to dominate cellular messaging and communication.
Ruth Handler
A doll that was created for the inventor's daughter, Barbie, became an American icon and a billion-dollar business.
Ruth Handler was inspired to create a three-dimensional doll after seeing her daughter play with paper dolls. During a 1956 European vacation with her daughter Barbara and son Kenneth, Handler saw a doll that resembled a woman — a huge departure from baby dolls sold on the market. Handler, a stenographer, took her idea to her husband, Elliot, co-owner and co-founder of Mattel. The first Barbie doll debuted at the New York Toy Fair to lukewarm reviews, but in the 55 years since Barbie's introduction, Mattel has become the No. 1 toy company in the world. Barbie has had over 200 careers and numerous incarnations — including an Oprah Barbie doll.
Make Your Money Work Better for You
Diane Von Furstenberg
Belgian-born designer Diane Von Furstenberg created the multifunctional wrap dress in 1974 and forever changed women's fashion.
Often referred to just as "DVF," the designer tapped into women's fashion by designing a garment that was effortless but shapely, and in two years, she sold 1 million wrap dresses. Since the 1970s, DVF has relaunched her brand to bend with fashion trends and has also created luggage, eyewear, jeans and books that are sold in over 55 countries. As of May 2017, she was worth $300 million, according to Forbes.

BEFORE YOU GO
See Today's Best
Banking Offers