The Small Business Owner's Guide to Trump's Trade War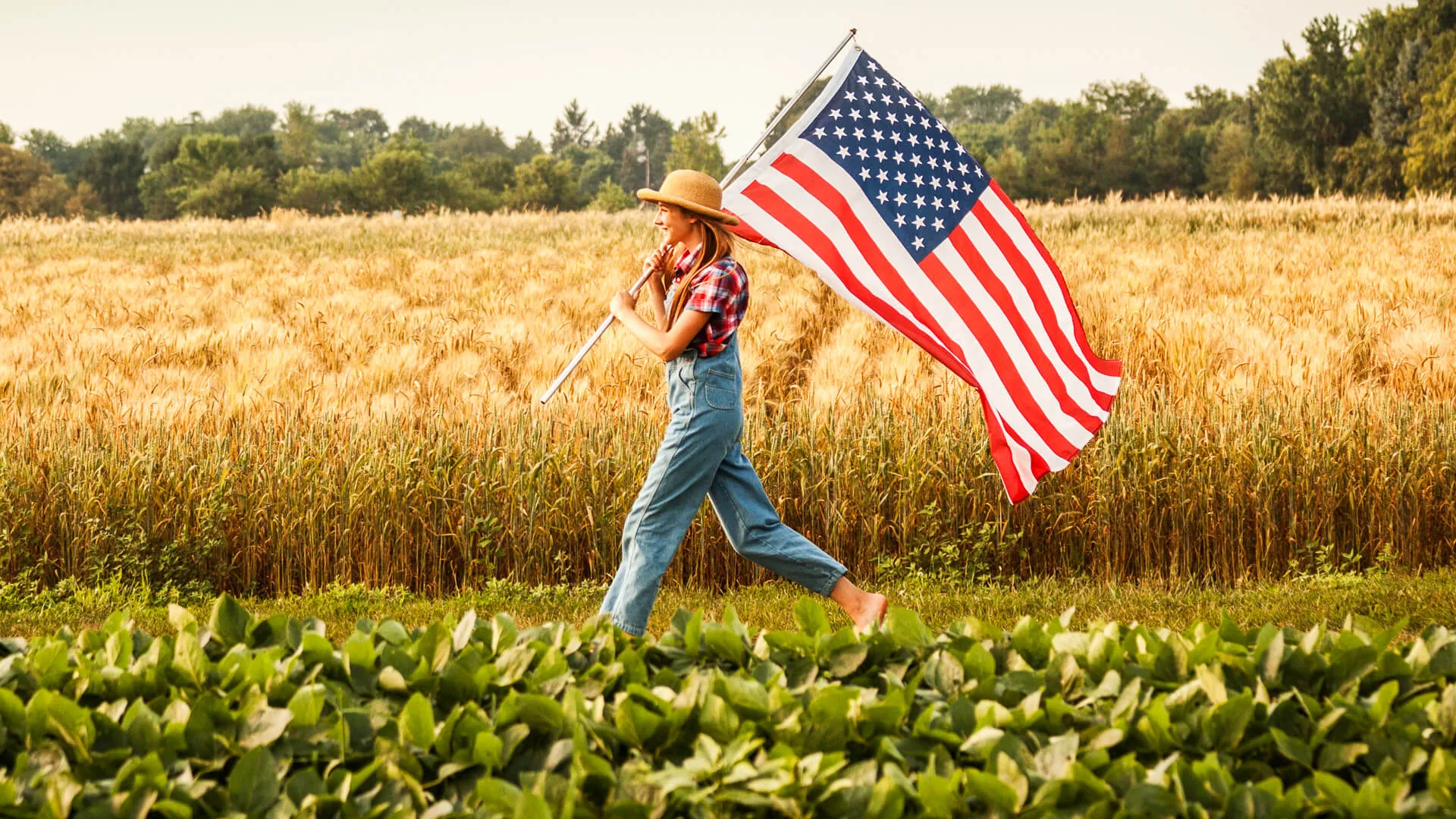 As stock markets churn and economists fret, the United States has jumped into a full-scale trade war with China. After negotiations for a new trade deal came to a halt in May, President Trump's 10% tariff slapped onto some $200 billion in Chinese goods is jumping to 25%, with China promising its own round of retaliatory tariffs on American exports.
America is currently in the midst of a truly impressive growth trend that can be traced all the way back to the aftermath of the financial crisis. And yet, escalating conflict over trade with the world's most populous country has some worried about how the American economy will be affected — particularly its life-blood: small business owners. So, here's a closer look at the trade war and what small business owners should understand about it.
Make Your Money Work Better for You
What Are Tariffs?
One potentially confusing aspect for a lot of Americans is the word "tariff" itself — it isn't exactly in the popular lexicon. So, simply put, a tariff is a tax levied on goods made in another country — usually targeting a specific trade partner. They have twin benefits in that they raise revenue for the government and they boost sales for domestic industries by making foreign-made goods more expensive, comparatively.
What Is a Trade War?
If tariffs existed in a vacuum, the downsides they produce would be fairly limited. Unfortunately, they do not, and the country that has tariffs slapped on their exports usually doesn't take the taxes laying down. More often than not, that second country enacts their own set of counter tariffs to punish the goods being imported from that first country. And, if that leads to an escalating series of tariffs and counter tariffs, well, you've got yourself a trade war.
Trade wars inevitably increase prices for consumers and make it harder for producers to export their goods, so it's bad news for most people in the short term. But, if one side can leverage that economic pain into important trade concessions from the other, it can end up being worthwhile for the winner.
What Started the Trade War?
It's clear that China has engaged in a number of unfair trade practices for years, but just how America should respond hasn't been as obvious. And the election of President Trump has meant a major change of tack in terms of American strategy. Instead of trying to influence Chinese policy purely through diplomacy and international trade organizations, the Trump administration has taken a new, very aggressive approach. By levying tariffs on imported Chinese goods, the administration is hoping to put pressure on China and ultimately force them to accept a trade deal that will force them to change some of their trade practices.
Make Your Money Work Better for You
What Is China Doing That's So Bad?
China has a variety of policies that are especially troubling, not just to the United States but most of the world. Among those are forcing foreign companies to hand over valuable technology before they can do business in the country, or requiring foreign companies to form a partnership with a Chinese company. There are also long-term complaints surrounding China's efforts to devalue its currency and create competitive advantages for its industries by offering heavy government support. And, of course, issues surrounding intellectual property are top of mind as well. In a 2017 report, the IP Commission estimated the annual cost to the American economy from counterfeit goods, pirated software and theft of trade secrets as being anywhere from $225 billion to $600 billion a year.
What Sort of Demands Is the US Making?
The official demands being made by the Trump Administration target some of the trade practices that are the most damaging to American companies. Those include ending "forced technology transfers" — when an American company is required to relinquish proprietary technology to the Chinese before they can do business there. They also want China to end its policy that requires American companies to form joint ventures with Chinese companies before they can do business there, a sterner effort to stop industrial espionage against American companies, stop subsidizing domestic companies in high tech industries, reduce obstacles to American agricultural goods and a commitment to reduce the trade deficit — the difference between how much America imports from China and exports to China.
How Long Will It Last?
There's really no way of knowing for sure how long the trade war will last. If either country is simply posturing to get a better deal in the end, it might only require a few months of the standoff before cooler heads prevail and a deal can be reached. However, by that same token, hardliners in both countries might be inclined to toe the line on this issue as long as it takes to get what they want, something that could mean the trade war could stretch out for years.
At this point, there's no certainty surrounding how things will play out, but it's worth planning for the tariffs to be around for a while.
Make Your Money Work Better for You
Who Is Paying For This?
You are. Much as the President likes to say that the money collected from tariffs is being paid "by China," that's simply not true. The actual levies are being paid by the importers, i.e. fellow Americans. Of course, in most cases, their response is simply to raise prices and pass the cost along to the consumers. So, while the changes are incremental, most American consumers are spending just a little bit more on most of the things they buy. Taken collectively, it can add up to a lot of money people won't have to spend elsewhere.
How Much Is This Costing American Consumers?
It's never easy to lay out precisely how tariffs are affecting people because they can either help or hurt depending on the industry you're in. However, one thing that is clear is that it generally translates to higher prices for the average American as goods from China are hit by taxes and goods from America can boost prices to still be competitive.
All in all, estimates about the cost to the American economy come to about $4.4 billion a month according to one Princeton study — or $419 per household over the course of a year.
How Much Is This Costing Small Businesses?
Which small business you're in has everything to do with how you're affected by this trade war. If you make products for sale in the United States that are typically competing with Chinese-made competitors, this trade war could be working out well for you. You can either improve your market share while the competition costs more, or improve your profits by increasing prices.
However, most other small businesses are likely going to be feeling the impact. If you make things that are exported to China and hit by tariffs, you should probably expect a decline in business as your goods grow less competitive with the domestic alternatives. And, if you sell goods to the general public, your customer base is likely to be spending more money elsewhere and have less left over for you.
Make Your Money Work Better for You
Will the Booming Economy Bail Out Small Business Owners?
Of course, it is important to keep the context in mind. Sure, the trade war is likely to mean there's a little less money for people to spend at their local small businesses. However, the odds are good that that's more than counter-balanced by the effects of record-low unemployment and roaring growth at present. Economics involves a lot of different moving pieces and how they all fit together can be complex.
Of course, the next important question is whether the negative impacts of a trade war will be enough to accelerate the approach of the next recession. That is, though, entirely hypothetical. However, there are definitely fears among some economists that ratcheting up the trade war could hamper the economy enough to reverse the current trend or accelerate the coming recession. If that's the case, the impacts could become much more acute for small business owners.
What Does This Mean for Farmers?
The news for America's original small business owners — family farmers — is unequivocally bad. While the Trump administration is clearly arguing that it will be good in the long term, even the trade war's most vocal advocates seem willing to admit that there's some very real short-term pain being felt by farmers big and small.
That's because agricultural products are among the chief targets of Chinese tariffs on American goods, including the recent decision to halt soybean purchases entirely by the Chinese government. Those new tariffs are combining with a few other factors to drive the price of soybeans and other crops down, seriously cutting into the bottom line of most farmers. There have been efforts to relieve this — most notably $28 billion in aid spread out over two different bills — but farmers are likely the hardest hit by the trade war.
Make Your Money Work Better for You
What Other Industries Are Hurting the Most?
Agriculture, as mentioned previously, is likely getting the worst of it, but that's hardly the only industry that's getting hit hard. Plenty of other businesses large and small that depend on imports from China are facing new costs. And that's not always going to be so simple. In the era of a global economy, supply chains are often twisted and complex. Something that's made in America might still use materials imported from elsewhere, meaning an array of goods are affected indirectly as well as directly.
Among the hardest hit industries are agriculture and retail. And while the tariffs on aluminum and steel are part of a separate trade fracas, anyone manufacturing goods that use either metal is dealing with higher prices for materials.
In some cases, though, different tariffs muddy things considerably. A company like Whirlpool, for instance, is benefiting from tariffs on Chinese-made appliances while also getting hit by the tariff on aluminum and steel that makes it pricier for them to make their washers and dryers.
What Industries Are Benefiting?
Of course, Newton's second law also applies to economics, as often as not. For every loser, there is likely to be a winner somewhere. So, while the crashing price of soybeans represents something of a disaster for farmers growing soybeans, it's a huge boon to ranchers or dairy farmers who just got a major price break on their feed. Likewise, if you're a domestic toy or appliance maker, you're likely to benefit from being able to raise prices on your goods or enjoy a competitive advantage over the foreign competition.
Where Do Small Businesses Fit In?
Unfortunately for American small business owners, you're most likely getting hurt by the tariffs — at least a little — without a lot of chances to benefit from the biggest benefits from a win in the trade war. Many of the concessions demanded by the Trump administration would primarily benefit the sort of large, international companies that do a lot of business in and/or with China.
That doesn't apply to all small businesses. Clearly, any small business that's exporting to China should see some benefit if there are major concessions from their government. And farmers large and small are likely to benefit from China agreeing to buy more soybeans. However, the improvements for the economic conditions for small businesses are likely to be more modest.
Make Your Money Work Better for You
Does This Make Any Sense?
This won't necessarily be entirely clear until the final deal is reached. Clearly, there's plenty of debate in the present about the wisdom of the strategy, but without a clear sense of how this all ends, it's hard to say if the strategy is worthwhile.
It's certainly true that many American businesses and almost all American consumers are losing in the short-term. However, whether or not the short-term pain is ultimately worth it has everything to do with where the trading relationship between China and the United States lands when the dust settles. Major concessions by China could have more than enough long-term value to the economy and trade that they make up for the present difficulties.
However, there's no guarantee that China will make any concessions, let alone ones big enough to make up for the short-term economic pain inflicted on American farmers, business owners and consumers. So, just how wise this course of action ends up being is anyone's guess at this point.
Click through to read about what a 70% tax on the rich would look like in every state.
More on Taxes
About the Author