13 Successful Entrepreneurs Reveal Their First Jobs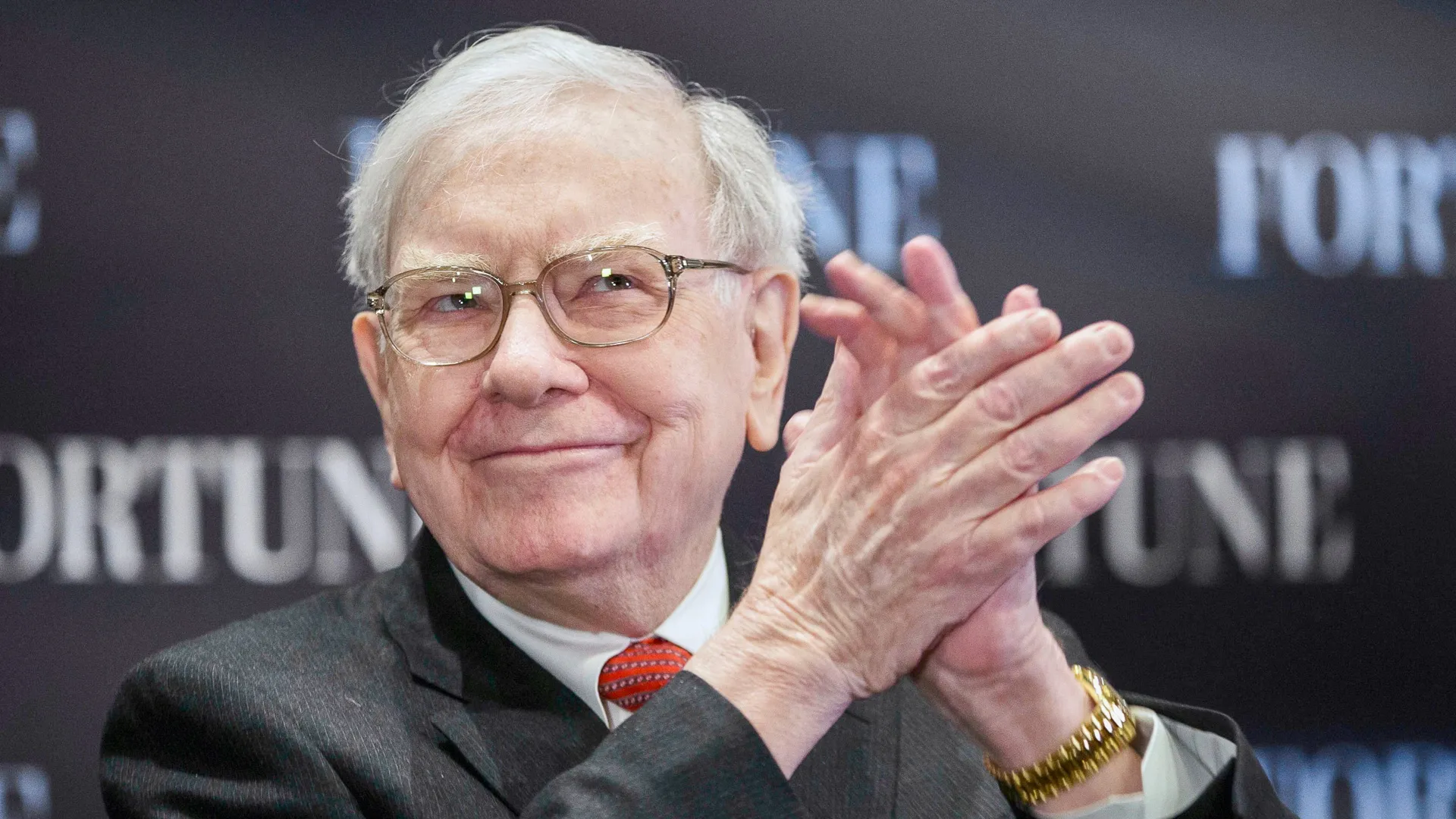 The average person's first job usually involves flipping burgers, delivering newspapers or working retail. The first jobs for many of the world's most successful entrepreneurs fall into one of those categories, too. On the other hand, some were teenage wunderkinds who worked as programmers or started their own companies before they could legally vote.
These 13 entrepreneurs took different paths on their way to heading up their own companies, but they all ended up at the top. Read on to learn about the first jobs of business titans like Bill Gates, Warren Buffet, Mark Cuban and others.
Jeff Bezos
As the founder and CEO of Amazon, Jeff Bezos is now the richest person in the world. He founded the e-commerce giant out of his garage in Seattle in 1994, but long before that, he had a more ordinary job.
Jeff Bezos' First Job
Bezos spent a summer in high school working as a fry cook at McDonald's, during which he studied the company's improvements in automation, Wired reported. He also learned a valuable lesson about customer service: "I learned that it's really hard," he told Fast Company.
Although not exactly applicable to running his own company, Bezos did take away another useful skill from his high school job.
"One of the great gifts I got from that job is that I can crack eggs with one hand," he said.

Make Your Money Work Better for You
Richard Branson
Richard Branson has reached billionaire status thanks to his conglomerate of businesses that include Virgin Atlantic and Virgin Galactic. His first real business was a mail-order record company he founded 50 years ago, but Branson started another business when he was even younger.
Richard Branson's First Job
Branson has never held a corporate job and has always worked for himself — and he began early. At age 11, he started a business with his best friend breeding a type of bird called budgerigars, or "budgies" for short.

"We saw a gap in the market to sell budgies as they were very popular with kids in school at the time," Branson wrote in a LinkedIn post.
Sadly, this business was short-lived. The birds multiplied faster than he was able to sell them, and when he went back to school, his mother freed the remainder of his unsold birds. Branson did take away something valuable from the experience, however.
"Perhaps [it] ignited my passion for animals, which has stayed with me all of my life," he wrote. "Now we breed endangered lemurs on Necker Island, and Virgin Unite [supports] animal conservation schemes from sharks to rhinos, rays to elephants."

Warren Buffett
Warren Buffett is the founder and CEO of Berkshire Hathaway and one of the most successful investors of all time. He got started in the market early when he bought his first stock at the age of 11, Forbes reported. But that wasn't his only source of income in his younger years.
Warren Buffett's First Job
Before becoming the "Oracle of Omaha," Buffett worked as a newspaper delivery boy in the Spring Valley neighborhood of Washington, D.C., when he was 14.
"You learn a lot about human nature when you deliver papers," he told The Globalist. "For one thing you learn you have to pay for them each month. Whether the customers pay you or not. You have to collect money."
Another lesson, he added, was "that if you did a good job you were going to move up. The very fact that I did a good job in Spring Valley got me the Westchester routes later on."

Make Your Money Work Better for You
Mark Cuban
Mark Cuban's first big success as an entrepreneur was launching the video portal Broadcast.com, which he and his partner sold to Yahoo for $5.7 billion in 2000, CNBC reported. But before that, he held a number of other jobs, including working at a software shop and giving disco lessons, according to a Forbes article.
Mark Cuban's First Job
When Cuban asked his father for new basketball shoes when he was 12, his father told him he needed to make his own money to buy them. One of his father's friends told Cuban he could make money selling garbage bags. So Cuban did just that.
"My first business was going door to door selling garbage bags," Cuban said at the OZY Festival in 2017, CNBC reported. "Who's going to say to no a 12-year-old kid, right?"

Earning his own money early in life taught Cuban the importance of the hustle.
"I was hustling in everything I did," he said. "Whatever it took, I was willing to do it."
Michael Dell
Michael Dell started Dell Technologies with $1,000 when he was only 19 years old. Today, it's one of the world's largest IT companies, with more than $90 billion in yearly revenue and 157,000 employees, according to the Dell website. Although Dell was very young when he founded his company, he'd already been in the working world for seven years by the time he launched it.
Michael Dell's First Job
Dell starting working at age 12 as a dishwasher. He also worked as a waterboy, assistant maitre 'd and newspaper salesperson — all by age 16.
Daniel Ek
Daniel Ek co-founded Spotify in 2006. The music streaming service now has 180 million users, bringing Ek to billionaire status. Spotify is definitely Ek's biggest entrepreneurial success, but it's not his first. He launched his first company while still a teenager.
Make Your Money Work Better for You
Daniel Ek's First Job
Ek got the money to start Spotify through his website-designing business, which he started when he was only 14. He'd taught himself to code, and those skills earned the attention of people in the area.
"Local people asked me if I could help them do their home page," Ek told Startups.com. "In Sweden, at least, most of the firms that were doing it charged you like $50,000 to create a simple two‑page home page. I said, 'Well, I'll do it for 100 bucks.'"
Soon, he started charging $200 and eventually brought his price up to $5,000 per website.
"At that point, I had so many people knocking at my door wanting me to create [a] home page, and I was still in elementary school," he said.
Bill Gates
Co-founding Microsoft made Bill Gates one of the richest people in the world. He's still No. 2 on that list, according to Forbes, even though he has sold or given away most of his shares in the company. Gates has always had a knack for computers, which helped him land a prestigious programming gig when he was a teen.
Bill Gates' First Job
Technically Gates' first job was as a Congressional page, but his first "real" job was working to develop computer software for the Bonneville Power Administration. Gates was recruited for the job when he was just 16.
"The people there scoured the country to see who really knew how to do a certain type of programming, and they found me because I was sort of infamous as a boy wonder of a certain type of programming," he told The Atlantic.
That first job gave Gates the chance to further hone his programming skills.
"It was a seminal experience for me," he said. "I came in and got assigned this stuff, and people saw that I was willing to work 18 hours a day and do [the] hard stuff. So I would write code, and these super-smart guys would look it over and tell me, 'Hey, this isn't very good, this isn't very good,' so my whole programming skill during the year I was there went a whole notch up."
Make Your Money Work Better for You
David Geffen
David Geffen has founded and co-founded some of the most successful companies in the entertainment industry, including Geffen Records and DreamWorks. But he came from humble beginnings, born to Jewish immigrants and raised in Brooklyn, New York. Geffen's first job in entertainment put him at the bottom of the totem pole, but he has since managed to rise to the top.
David Geffen's First Job
Geffen got a job in the mailroom at the William Morris talent agency when he was 20. The work wasn't glamorous, but it reassured the budding Hollywood mogul that he was capable of doing more.
"I'm delivering the mail to people's offices and I hear them on the phone, and I think, 'I can do that,'" he told the New Yorker.
Geffen moved up to become an agent and manager and developed the personal relationships with musicians that enabled him to launch his first record company, Asylum Records.
Reed Hastings
Reed Hastings co-founded Netflix in 1995. The company started as a DVD subscription service but later transitioned into a video-streaming service and original content producer with 139 million members around the world, Forbes reported. As the company's CEO, Hastings is now a multibillionaire.
Reed Hastings' First Job
As a teenager, Hastings had a summer job selling vacuum cleaners door-to-door. He enjoyed it so much that he deferred attending Bowdoin College for a year to continue doing it.
"I loved it, strange as that might sound," he told The Bowdoin Orient. "You get to meet a lot of different people."
Travis Kalanick
Travis Kalanick is a serial entrepreneur. Before founding Uber in 2009, he founded two tech startups — Scour, an online file exchange service, and RedSwoosh, a file-sharing company. Since stepping down as Uber's CEO in 2017 amid company scandals, Kalanick has gone on to launch a new venture fund, 10100. Before Kalanick revolutionized the tech space, he started a different company at 18. But he held another summer job before that.
Make Your Money Work Better for You
Travis Kalanick's First Job
Kalanick sharpened his entrepreneurial skills as a high schooler by selling knives door-to-door for the cutlery company Cutco, The New York Times reported. He told Success that he sold $20,000 worth of knives in a single summer.
Kalanick started his first company at the age of 18, an SAT prep business called New Way Academy.
Ralph Lauren
Ralph Lauren started his fashion empire out of a small office in the Empire State Building in 1967. He has since grown that company to one of the biggest in the industry. Although he stepped down as CEO in 2015, Lauren remains the executive chairman and chief creative officer.
Ralph Lauren's First Job
Lauren dropped out of college after three years and was drafted into the Army, where he served for two years. After that, he worked as a salesperson for a glove company and then as a professional tie designer at the high-end neckwear company Rivetz & Co. The traditional company wasn't the right fit for Lauren, who wanted to create out-of-the-box designs. Eventually, he struck out on his own.
"I left there and started out of a drawer in the Empire State Building," he told O Magazine. "I used to go out and find rags and make them into ties, then I'd carry them to stores and sell them. People started saying, 'More — we want more.' That was so exciting for me."

Lauren caught the attention of a buyer at Neiman Marcus and his success spiraled from there.
Elon Musk
Elon Musk is the founder of both Tesla and SpaceX, the latter of which is valued at more than $20 billion, according to Forbes. Musk himself is worth $19.8 billion.
Elon Musk's First Job
Before he was launching actual rockets, Musk was busy creating his own space-themed computer game. He created the PC game "Blastar" when he was only 12 and sold the code to PC and Office Technology magazine for $500, The Verge reported.
Evan Spiegel
Snap co-founder Evan Spiegel is one of the richest entrepreneurs under 40, with a net worth of $3.6 billion, according to Forbes. Snapchat has about 191 million daily users.
Evan Spiegel's First Job
Spiegel grew up in a wealthy household so he managed to avoid the retail and fast-food jobs most teenagers end up taking by default. But before founding Snapchat, he worked as an unpaid intern at Red Bull.
"I loved the brand, I loved the lifestyle, and I was obsessed with the beverage. I had to be a part of it," Spiegel said during the 2013 Stanford Women in Business "Design Yourself" Conference, according to an article on CNET. "So I found a friend who knew a guy that worked there, and I begged him for a job. I called him repeatedly, we met for coffee, and I agreed to do anything at all for Red Bull."
The internship focused on marketing and graphic design projects, but Spiegel's main takeaway had nothing to do with those topics.
"I learned how to throw great parties, and I had a blast," he said.

More on Money

BEFORE YOU GO
See Today's Best
Banking Offers