15 Tips for Starting a Business From People Who've Been There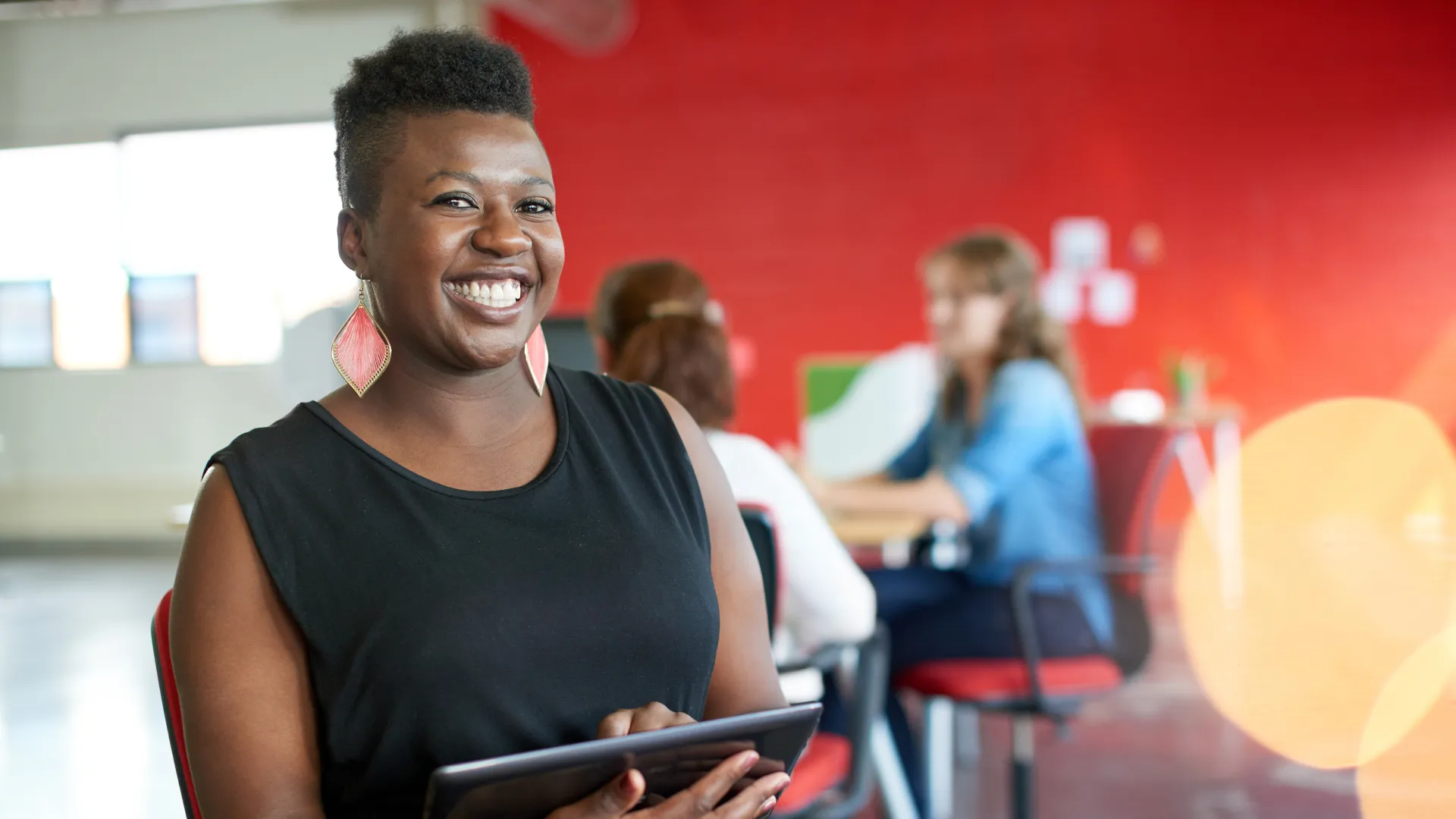 Make Your Money Work Better for You
Get Clear on What You Want
Elizabeth Koraca said one of her top tips for starting a business is to figure out what will fulfill you. "Make a list of all the things that you would love to do and a list of the things you don't want to do," said Koraca. "It sounds obvious, but most people do not do this, and making these lists will help you get clear on what you want and what you don't want." She ought to know — she's an executive coach and career strategist.
Before launching her coaching business, Koraca identified what she loved in her job. She realized that her favorite part about being a TV anchor was giving people who were nervous about speaking on camera the tips and tools to speak with confidence. It helped Koraca figure out that she wanted to be a career coach.
Do Your Research
Not only did Koraca get clear on what she wanted before starting a business, but she also spent time figuring out whether she could sustain herself financially while doing what she loved. "Before I started my coaching practice, I did my research," Koraca said. "I spoke to people in the business, and I found out how much revenue I could bring in."
Having that information helped her develop a plan for launching her business and create goals to help her succeed.
Have a Bulletproof Business Plan
One of the best tips for starting your own business is to create a strong business plan, one that will take you from the startup phase to a successful venture that will survive through good times and bad, said Steve Stengell, founder of oil and gas exploration and production company Encore Energy.
To do that, start by figuring out what your main objective is. For his business, Stengell said that was developing key strategic business relationships and slowly becoming a fully integrated oil and gas operator that could be profitable even in tough times.
You also have to be able to answer a variety of other questions, ranging from what your competitive advantage is to how your business will create a profit to how you will sustain your business during industry downturns. "Remember, you must always be thinking long-term, even when your employees and so-called experts are always wanting to focus on what they want today," Stengell said.
Make Your Money Work Better for You
Be Passionate About What You're Doing
To start a business, you have to know your market and be sure that you have a good product or service, said Molly Hamilton, founder of Molly's Bakeovers. But to succeed, you have to be passionate about your business. "That passion can sustain you when you face challenges — as you certainly will," she said.
Hamilton was passionate about launching a line of all-natural, allergen-free cookies because she has four children with food allergies. She was willing to work long hours and make sacrifices to turn her dream into a reality.
When you start a business, it's important to identify what is driving you to do it, Hamilton said. Then, figure out your limits in turning your idea into reality and what sacrifices you'll need to make in order to achieve your dream.
Have a Vision for What Success Looks Like for You
Getting clear on what you want and developing a plan for your business are important steps to take as an entrepreneur. However, you also need to have a vision for what success looks like before you start a business, said Patrick Brewer, founder of Brewer Consulting, a marketing advisory firm for fiduciary advisors. "Otherwise, you will just drift around and you won't accomplish anything," he said.
Keep in mind that you need to personally define what success looks like for you and your business. What you hope to achieve might be entirely different from what other business owners or people in your industry want to accomplish.
Need Inspiration? These Company Mantras Are the Keys to Success
Network, Network, Network
Shannon McLay, founder of The Financial Gym, said her best tip for starting a business is networking. "Your network is like a garden," she said. "If you plant seeds and nurture them over time, then they will produce food when you need it."
For example, McLay said the first investor in her personal financial services company was a former boss and mentor who she had stayed in contact with over the years. "When it came time for me to raise money, it didn't take long for him to say yes because he was well aware of my work ethic and what I was building," she said.
Keep Reading: Not Having These 8 Networking Skills Will Cost You
Make Your Money Work Better for You
Get Support
Just because you're starting your own business doesn't mean you have to go it alone. In fact, to succeed, you need to surround yourself with individuals who can offer you guidance, experience and, most importantly, perspective when you're too close to the situation to see clearly, Hamilton said.
This support system can be made up of friends, former bosses and others in the industry that you're entering. Get comfortable reaching out to people who might be willing and able to offer guidance, Hamilton said.
Connect With Others in Your Industry Through Social Media
When starting his financial wellness business, Workplace Money Coach, Shane Robson-Smith took advantage of social media to connect with others in his industry.
"I used LinkedIn, Google and Facebook to meet other financial coaches, and I picked their brains to learn all I could about the challenges and best practices for starting a financial coaching business," he said. "I learned so much about pricing my services, how to find new clients and, best of all, business practices that were a complete waste of time and money that I should avoid."
Keep Your Job Until Your Business Is Up and Running
Once you have an idea for a business, you might be tempted to quit your full-time job to focus entirely on getting your venture up and running. But that's a mistake, said Grant Sabatier, who started his digital marketing business while working full time.
"An idea doesn't mean anything. What matters is having paying customers and clients and a growth strategy," said Sabatier, who is also the author of "Financial Freedom: A Proven Path to All the Money You Will Ever Need" and creator of the blog Millennial Money. "I see far too many people who start a business jump all-in with no proof that it could work." That's why he recommends keeping your full-time job until you know that your business is succeeding.
Related: This Money Expert Has a Successful Business but Still Works a 9-to-5
Make Your Money Work Better for You
Set a Reasonable Timeline for Your Business to Exit the Startup Phase
For your business to be successful, you can't just focus on what you need to do to get it up and running. You need to figure out what steps will get you past the startup phase, Stengell said. Identify specific milestones that your business needs to achieve to move forward. "Set reasonable goals and move aggressively toward achieving them," he said.
Need More Startup Tips? Learn to Write an Elevator Pitch That'll Score You New Business
Don't Be Afraid to Ask for Referrals
A great tip for starting a small business is to not be afraid to ask for referrals, Koraca said. "Let people know that you are taking on new clients or looking for new business opportunities," she said. "If you don't speak up, people will assume you don't need any new introductions."
Koraca said she got some of her best clients by asking others who knew them to make introductions for her. If you're nervous about asking for what you want, then ask yourself, "What do I have to lose?" she said.
Recognize That Bigger Isn't Always Better
Sabatier learned the hard way that growing a business doesn't necessarily require growing the size of your team. "I mistakenly believed that in order to grow, I needed an increasingly bigger and bigger team," he said. "But what I didn't anticipate was the amount of time and energy it takes to manage employees while growing a business."
As he added employees, his responsibilities shifted from doing work to managing employees. "I spent all my time managing the ins and outs of the business, as opposed to doing what I loved, which was digital marketing," he said. Growing a business, he learned, isn't just about making it bigger — it's about creating something that gives you the kind of life you want.
Do You Need One? How Virtual Assistants Changed the Way This Man Does Business
Make Your Money Work Better for You
Get a Handle on Your Sales Pipeline
Tom Hespos, founder of marketing company Underscore, said one of his top business tips for beginners is to immediately get a handle on your sales pipeline. To do that, you need to be able to answer questions about your sales process: How long does it typically take to close a sale? What's the average amount? How many sales do you need in order to keep the doors open? What are your sales goals by month, quarter and year? How are you going to measure them?
Using a customer-relationship management system will help you answer those questions and manage your sales better, Hespos said. "Which one you use is secondary to the metrics and process you can put in place with whichever one you select," he said.
Pay Attention to Billing and Accounts Receivable
Your sales can be great, but it doesn't matter if you're not getting paid on time for what you're selling. That's why Hespos said it's important for business owners to pay particular attention to billing and accounts receivable.
"Look at your customers who pay quickly and find out what is it about them that makes them pay their bills on time," he said. Hespos learned this important business lesson from his father, who had an irrigation business. His dad would separate his customers into tiers based on their payment history. As he was growing his business, he'd cut out the bottom tier of his customers — the ones who paid late or didn't pay. "Let your competition have those people," Hespos said. "They're not worth it."
Be Flexible and Willing to Adapt
It's important to know exactly what you want your business to be and to develop a plan to make it a reality. But it's also important to be flexible, as Robson-Smith discovered when he was launching his financial coaching business.
"I started out wanting to specialize in coaching young families and ended up building a company that provides financial education and coaching to employees in the workplace," he said. "This was a result of identifying my strengths and being nimble enough to jump into a market with tremendous opportunity that I did not know existed when I first opened my doors for business."
More From GOBankingRates
About the Author