America's Retirement Fail: 5 Ways the US System Could Be Be More Like Portugal's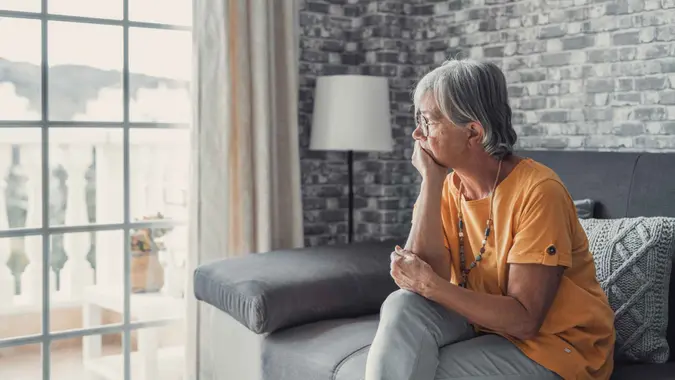 Fabio Camandona / Getty Images
If retirement systems were college courses, then the United States would be a slightly above-average student who underachieves in many of the most important areas. That's the assessment of the latest Mercer CFA Institute Global Pension Index, released this week.
Mercer graded the retirement systems of 47 countries based on areas such as pension benefits, government support and expenditures, regulation and operating costs. The U.S. earned an overall grade of C+ — right alongside Kazakhstan, the UAE, Colombia, France, Spain, Hong Kong and Croatia.
Countries in this grade level have systems with "some good features" but also "major risks and/or shortcomings that should be addressed," the Mercer report said. Without these improvements, the countries' "efficacy and/or long-term sustainability can be questioned."
In terms of its numerical ranking, the U.S. wound up 22nd overall for its retirement system. Coming in at No. 1 was the Netherlands, which earned an "A" grade along with Iceland, Denmark and Israel.
Grades and rankings were based on three main sub-indexes: adequacy, financial sustainability and integrity. The greatest weight was put on adequacy at 40% of the overall grade — and the United States ranked 24th in that category.
United States Falls Short on Retirement Adequacy, Portugal Excels
According to Mercer, the adequacy sub-index "considers the benefits provided to the poor and a range of income earners as well as several design features and characteristics that enhance the efficacy of the overall retirement income system." It also looks at non-pension factors that contribute to financial security during retirement, including the net household saving rate, level of household debt and home ownership rate.
Make Your Money Work Better for You
The country with the highest value for the adequacy sub-index is Portugal, with a score of 86.7 out of 100. The U.S. had a score of 66.7 in the category.
"Retirement savings coverage and institutional quality retirement vehicles remain out of reach for many Americans, creating a significant adequacy gap that needs to be addressed," Katie Hockenmaier, partner and U.S. defined contribution research director at Mercer, said in a statement. 
Portugal doesn't have the perfect system either, ranking 18th overall. But it does a much better job than the U.S. at ensuring that all of its citizens have financial security in retirement — something the U.S. falls woefully short on.
As Business Insider noted, Americans on the whole are skeptical of the U.S. retirement system because the best way to build retirement savings — through 401(k)s and IRAs — mainly benefit high earners who have the income to contribute more to the accounts. Many Americans don't even have access to a 401(k) because their employers don't offer them, making them heavily reliant on inadequate Social Security benefits in retirement.
Here are five ways the U.S. can bolster its retirement system so that it shares some of the strengths of countries like Portugal, per Mercer:
Raise the minimum Social Security benefit for low-income Americans.
Provide greater access to private savings plans.
Make it more difficult to withdraw income from retirement accounts before retirement.
Require that part of a worker's retirement benefit be taken as an income stream, such as through annuities.
Improve the vesting of benefits for all plan members and maintain the real value of retained benefits through to retirement.
More From GOBankingRates
Make Your Money Work Better for You