Identity Theft: How To Get Help When Hackers Steal Your Information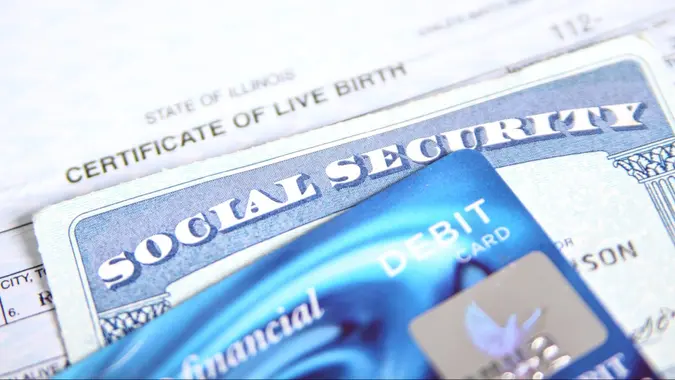 jenjen42 / Getty Images/iStockphoto
If certain aspects of your personal information, like your credit card number or Social Security number suddenly become exposed, would you know what to do next?
Most Americans may be unfamiliar with what to do after receiving a notice saying their personal information has been compromised due to a data breach. Fortunately, there are several steps you can take to protect yourself.
Here's how to get help when your valuable information is stolen by hackers.
Take Specific Steps Recommended on IdentityTheft.gov
According to a video provided by the Federal Trade Commission (FTC), you can learn more about specific steps to take by visiting IdentityTheft.gov. 
The "When Information Is Lost or Exposed" resource outlines some of the most common types of compromised information. For each type of lost or stolen information, there is a dropdown menu that lists next steps to take. 
Here's what you should do if the following three types of information are compromised: your debit or credit card number, your bank account information and your Social Security number (SSN).
Debit or Credit Card 
The first step you're recommended to take is to contact your credit card company or bank to cancel your card. Request a new card from the appropriate provider. You will need to review your transactions to ensure there wasn't any misuse of your card. Those who find fraudulent charges are advised by the FTC to get them removed by calling the fraud department.
Make Your Money Work Better for You
Do you have automatic payments set up? If so, make sure these accounts are updated with your new card number. 
Another helpful tip is to check your credit report. Checking your credit report is also advised for any exposed bank account information and SSNs. Doing so, the FTC said, allows you to check for any accounts or charges you do not recognize. 
Bank Account Information
In addition to checking your credit report, those who have experienced stolen bank account information must contact their banking institution to close the account. Open a new one with the help of your bank.
Check your account's transactions regularly to ensure there is no misuse. If you discover any fraudulent charges or withdrawals on the account, the FTC recommends calling the fraud department to remove them. Any automatic payments you may have synced to your previous bank account must be updated to sync to your new bank account.
Social Security Number (SSN)
A lost or exposed SSN follows slightly different steps than debit or credit cards or bank account information. According to the FTC, if a company responsible for exposing your SSN offers you free credit monitoring you should take advantage of it. Make sure to review your credit reports for any unfamiliar accounts or charges.
You may also consider placing a credit freeze or a fraud alert. This makes it harder for identity thieves to open new accounts in your name. 
What if your SSN was compromised due to tax identity theft? If someone used your SSN to get a tax refund, the FTC recommends responding immediately to these letters from the IRS. Be on alert for any phone calls from people who claim to be from the IRS and say you'll be arrested unless you pay taxes or debt. These are phone scams and federal agencies and law enforcement will never call you and threaten to arrest, deport or fine you. It is also recommended to file your taxes as early as possible before any scammers can.
Make Your Money Work Better for You
Final Thoughts on Protecting Your Identity
Other types of information, including your online logins or passwords, driver's license and children's personal information, are listed on IdentityTheft.gov with guidelines for what to do next. Take a moment to review the full list, determine which type of information you experienced as lost or exposed and get the help you need to protect your identity.
More From GOBankingRates