10 Small Changes To Stay On Track With Your Savings Goals
Don't let your savings goals get left by the wayside.
Even if everything else seems to be spinning out of control in this new year, you can still try to take charge of your finances. According to Fidelity Investments' annual Financial Resolutions Study, the top financial resolution of respondents for 2021 is to save more money.
Unfortunately, more than 2/3 of Americans experienced a financial setback in 2020. And while 45% of respondents said they cut back on other expenses to handle the strain, 37% turned to their emergency savings. Plus, nearly 4 in 10 respondents said they would be in survival mode during 2021.
Budgeting 101: How To Create a Budget You Can Live With
So what does that mean for savings goals? Should people who are struggling just forget about saving until next year? It's really a personal decision -- one only you can make. But if you're interested in getting -- or staying -- on track with your savings goals, the time to start is now.
The good news is that these are small financial shifts you can make, designed not to overwhelm. After all, baby steps still equal progress.
Last updated: Apr. 23, 2021
1/10
VioletaStoimenova / Getty Images/iStockphoto
Set Some Purchasing Rules
When it comes to shopping, if you don't have a plan, you can quickly find yourself spending more than you should. And all that unplanned spending can quickly add up and cause you to lose track of your financial goals. As an alternative, set some purchasing rules that apply every single time you want to make a purchase. Here are some ideas from Scott Nelson, financial services expert and CEO of MoneyNerd Ltd:
Wait a week and see if you still want it.
Every time you buy something, you have to sell something.
Check charity shops first.
Make your own if you can.
Borrow from someone else.
Wait until it goes on sale.
2/10
fizkes / Getty Images/iStockphoto
Start With Small Savings Goals
While you might not think that putting a little money aside in your savings each month will make a difference, it can.
Brannon Lambert, CFP for Canvasback Wealth Management, LLC, recommends starting small and building up your savings contributions over time to avoid feeling overwhelmed by a savings goal that seems too difficult to achieve. "For example, if you're saving up for a 20% down payment on a home, the thought of having to save $20,000-$30,000 can cause you to give up before you even start," Lambert said.
Lambert recommends starting with $25-$50 a month -- an amount you really won't miss -- and then raise the amount to $75. "After a few months raise it again. But only by a little. And keep repeating that process," he said. "The key is to take action you know you can sustain and then build. It's like lifting weights. You don't begin with the 100 lb. dumbbells. You start working out with the 10 lb. weights and work up to the heavier ones," Lambert said.
Learn More: 35 Useless Expenses You Need To Slash From Your Budget Now
3/10
Pekic / Getty Images
Remove the Emotion From Saving
Nothing makes saving less appealing for some people than thinking about having to save.
"For me, successful saving must be rinsed of any drop of emotion," said Michael D. Brown, financial coach and director of Fresh Results Institute. "There are very few things in life as volatile, spontaneous, and inherently unreliable as human sentiment or emotion. Therefore, you should never save when you feel like saving," Brown said.
To counteract having to think about saving, Brown recommends automating it: "There are a number of automatic saving tools you can deploy for this. Most of these tools work as round-up apps. They help you save otherwise dispensable change, rounding up the amounts you spend every day buying or paying for stuff," Brown said.
Acorns and Digit are two examples of automated savings apps.
Check Out: 17 Biggest Budgeting Mistakes You're Making
4/10
AsiaVision / Getty Images
Find Out Where Your Money Is Going Besides Bills
If you know you should be able to save but you run out of money every month, it's time to find out where that money is going.
"Spend a week to a month logging everything you spend," said Tara A. Goodfellow, managing director of Athena Educational Consultants, Inc. "Many times it's become a habit and we don't even realize the actual spend. You might be amazed [at] what you actually spend on takeout each week. Or how those quick trips multiple times a week to the grocery store add up."
You can also download an app, such as Wally or Cleo, to help you track your spending on a daily.
Important: How I'm Sticking to a Budget and Spending Less During COVID-19
5/10
fizkes / Getty Images/iStockphoto
Monitor Your Bank Accounts
After you've spent the time discovering how much you're spending, don't just forget about it. Keep tabs on your bank account. Otherwise, your newfound knowledge is worthless and you could quickly end up in financial hot water.
"Check your bank accounts regularly, daily to a few times a week," said Brie Sodano, personal finance expert. "This helps to have clarity and curbs 'accidental' over-spending." Those same financial apps, like Wally and Cleo, can help you keep tabs on your bank account, too.
6/10
Moyo Studio / Getty Images/iStockphoto
Review Your Budget
Goodfellow recommends reviewing your budget to see where you can cut expenses -- especially subscriptions that you can reduce or cancel altogether. "You don't have to stop or cancel everything," Goodfellow said. "Spend time researching less expensive options that still fit within your budget. Think about selling items as well [or] picking up a part-time/remote job if funds are tight."
Make reviewing your budget a habit to help you stay on track with your savings goals. You can review it monthly or a little less often -- whatever works for you.
Budgeting apps are a great way to set and stick to a budget in 2021.
7/10
JohnnyGreig / Getty Images
Start Reading a Personal Finance Book
Maybe you don't read because you think you don't have time. But what if you set the bar low and committed to reading just one chapter a month? You may find that you want to carve out even more time to read once you see how much a good personal finance book can help you stay on track with your savings goals.
Read Next: 10 Financial Books That Will Change Your Life (and Finances)
8/10
CatLane / Getty Images/iStockphoto
Start Contributing to a 401(k) Plan
Although the thought of putting money into a retirement account may be low on your list of priorities if retirement is decades away, it's never too early to start making a habit of saving.
"You can get started with 1% effort or $1 out of every $100 you make," said Charles H. Thomas III, CFP and founder of Intrepid Eagle Finance. "Sign up for the retirement plan at work and elect for 1% to come out of your paycheck."
According to Thomas, some retirement plans will let you "auto-escalate" your contributions each year, so the amount you save increases without action from you. But getting started is the most important thing, Thomas said, and "1% is an amount that you'll barely (or won't) notice."
Planning To Retire in 2021? Here's What You Need To Know
9/10
mixetto / Getty Images
Shift Your Mindset Regarding Money
Examine the way you think about money when considering a purchase, recommends Anthony Serrano, CFP from BML Wealth Management. Once you do, it may become much easier to save.
"Instead of thinking an item is only $50, think about how many hours you would have to work to get that item. Would you go to work a couple of hours for the lamp you're about to purchase? Getting back on track to saving is all about having a plan and the discipline to execute that plan," Serrano said.
Struggling With Your 2021 Money Resolutions? How To Stay On Track
10/10
shapecharge / Getty Images
Actually Save the Money You End Up Not Spending
Saving money by using coupons or discount shopping apps like Rakuten or Honey is all well and good, but don't stop there.
"Really save what you save through all the apps, coupons and rebates you use," recommends debt and consumer finance expert Tanya Peterson. "Today, the amount of these savings is often displayed on receipts. Take a look after you shop. Then move the amount you saved into a savings account."
More From GOBankingRates
About the Author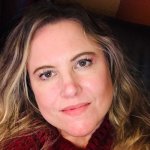 Cynthia Measom is a personal finance writer and editor with over 12 years of collective experience. Her articles have been featured in MSN, Aol, Yahoo Finance, INSIDER, Houston Chronicle, The Seattle Times and The Network Journal. She attended the University of Texas at Austin and earned a Bachelor of Arts degree in English.