4 Crazy Reasons Why Real People Spent Their Emergency Funds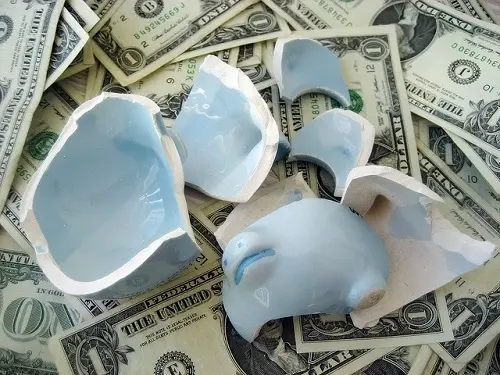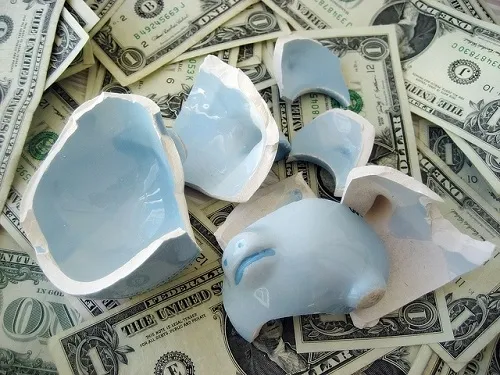 An emergency fund, or rainy-day fund, is meant to protect you from unexpected expenses like a medical emergency or job loss. Most financial experts recommend saving an emergency fund equivalent to six months' pay. However, it can be easy to get side tracked or find it daunting to save tens of thousands of dollars.
Discipline is a trait you'll need to establish this savings fund, as it can be tempting to use your emergency savings to cover indulgences. You likely have money saved for various financial goals: retirement, college, home or car down payments, and travel, among others. Ideally, you keep your savings separate to help grow each account balance over time at the pace needed. It's a slippery slope when you use funds saved for one purpose for another, as something eventually has to give.
We talked to some people who had to use their emergency savings accounts for something they didn't see coming at all.
Strange Uses for Emergency Savings Accounts
"I took an early withdrawal from a 401(k) plan and forgot to account for it on my taxes."
Filing taxes can be tricky, especially if your tax situation isn't standard. According to Money Crashers contributor David Bakke, a mistake in his tax filing caused him to use part of his emergency fund to cover back-paid taxes.
"I took an early withdrawal from a 401(k) plan, and forgot to account for it on my taxes," Bakke said in an email. "About a year later, I got a notice from the IRS, stating that I owed $700 in back taxes."
Bakke had to dip into his $3,000 emergency fund to foot the tax bill. In a separate instance, Bakke had to also withdraw money from his emergency fund, this time $500 from his $5,000 saved, to cover vandalism that occurred to his property.
Related: How to Build an Emergency Fund with Your Tax Refund
 "I used my emergency fund to launch my company."
Goals need to be prioritized — and for some, dreams are worth dipping into emergency funds.
Genevieve West, relationship consultant and author, and Matt Becker, founder of fee-only financial planning practice Mom and Dad Money, both used their emergency funds to kick-start their business dreams.
West and her spouse used their small emergency fund to launch Mix 'n' Match Creamery, an Oregon-based company that specializes in creating artisan ice cream with liquid nitrogen.
"We had planned to open in 2014, but when Eric's job situation changed in spring of 2013, we just decided to jump!" West said. "We're going into our second season, and we've just opened our first brick-and-mortar location."
Matt Becker used, and is still using, his emergency fund to start his business. Having amounted a lot of savings before losing his job, Becker used the opportunity to take those savings and invest them into Mom and Dad Money, which helps parents obtain relevant financial advice.
"Through a combination of chance (losing my job) and planning (our emergency fund), life was presenting us this huge opportunity to create the life we truly wanted," Becker wrote on his site. "None of this would have been possible without our savings. And our savings didn't just appear overnight."
Related: How to Successfully Save a $1,000 Emergency Fund
"My sister 1099ed me."
It's one thing to receive a W-2 or 1099 form from an employer, but it's an entirely different story to get 1099ed by your own family member.
Hailey Manning* moved across the country to help her sister and brother-in-law with their media company. After three months, she left her sister's company for another opportunity, but received a 1099-MISC form in the mail for the 2014 tax season from her sister.
"I was about to get a $900 tax refund, my first refund in three years, until I received a 1099-MISC in the mail from my own sister," Manning said. "Never did we discuss me being a contractor, never did it cross my mind that I wasn't their employee on salary, not once did this get discussed, so you can imagine my shock when I received it."
Manning lost out on her $900 tax refund — and her sister's 1099 form showed that Manning owed $2,000 in taxes.
Related: How You Can Build an Emergency Fund in 5 Steps
"I used my emergency fund to cover a car accident when I lacked insurance."
Although there is standard protocol in place for when a car accident occurs, it's tempting to wonder which option is cheaper: notifying the authorities and getting dinged on your driving record or paying the victim in cash.
Software engineer Darshit Desai dipped into his emergency fund to cover car-repair expenses and to pay off the other driver.
"I was not fully aware of the dos and donts when such a situation happens," Desai said. "This was my first car after getting my first job out of school, so I didn't have much buffer or emergency fund at that time."
The driver demanded $1,000 not to involve the authorities and damage to Desai's car cost another $2,000.
Photo credit: 401(K) 2012
*Name changed to prevent family strife (or just awkwardness).