The Benefits of Multiple Streams of Income: How To Diversify and Increase Your Earnings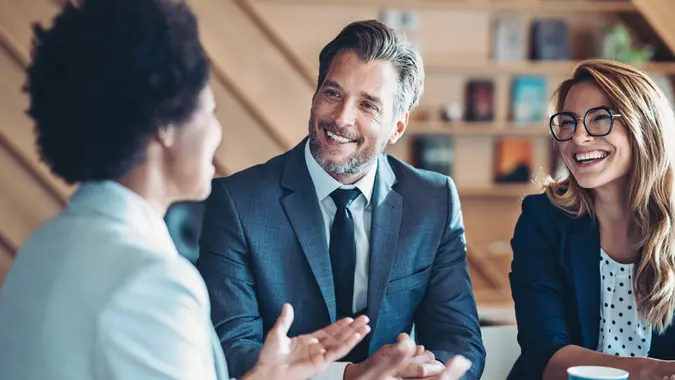 pixelfit / Getty Images
Having multiple income streams has never been more important. Because the current economic climate has shown that no job is safe, having more than one source of income can help ensure that you're always financially covered.
The Future of Finances: Gen Z & How They Relate to Money
Find: 3 Things You Must Do When Your Savings Reach $50,000
A 2022 Ypulse survey found that millennials are more likely to have a second stream of income to save for the long term and have "fun money." It also reported that 25% of young consumers with more than one income stream are using their money to invest in the stock market and buy cryptocurrencies. Doing so may present numerous advantages, such as increased financial security and portfolio diversification.
In a CNBC report, self-made millionaire Michael Yardney shared his tips for generating a passive income stream. The first is that you must aim to set aside 10-20% of your net income every year, presumably to build a cash base and to escape financial turbulence which can disrupt your financial planning. You also have to invest in yourself by honing new skills to start a side business, and invest (and re-invest) your profits.
Yardney listed some investment opportunities such as "TICS [tenancy in common investments], triple net leases, seasonal rentals (beach areas, ski resort areas, lakefront areas), equity investments (stocks, bonds, mutual funds), annuities, permanent life insurance, royalty-generating property (timber, oil, and gas), boat rentals, and so on."
Jeffrey Shaw — a branding consultant, business coach, and author of "Lingo" — told City National Bank, "You need to reject the idea that a 'jack-of-all-trades is master of none' and have confidence that you can succeed in multiple ways." That's how he generates a six-figure income from public speaking, book sales, consulting, podcasting, and photography.
Take Our Poll: Do You Have a Second Job or Backup Plan in Case You Are Laid Off?
Side Hustle Stack: What Is It and How Does It Work?
Passive income can work for you if you're willing to commit the time and do your homework first — but don't let your side hustles jeopardize your full-time job unless you can survive without it.
More From GOBankingRates