Dave Ramsey: How To 'Get Out of the Land of Payments' If You're Tired of Being Broke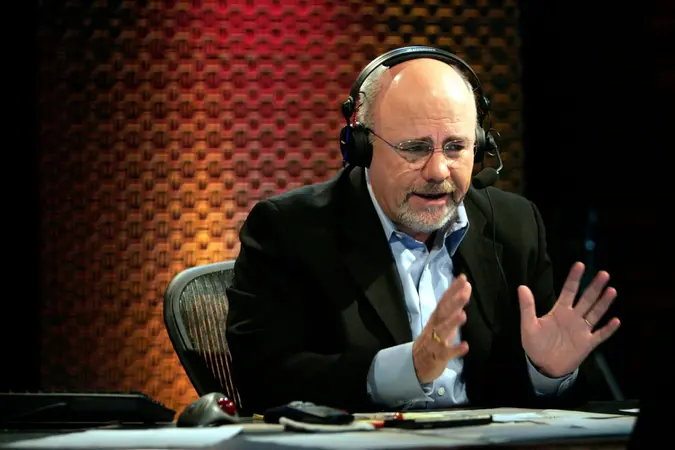 Mark Humphrey/AP/Shutterstock / Mark Humphrey/AP/Shutterstock
What does it mean when someone who is struggling financially says they can afford something expensive? Money expert Dave Ramsey recently tweeted that when broke people say, "I can afford this," what they really mean is, "I think I might be able to pay the payments."
However, Ramsey added that just because you can make the payments doesn't mean you can afford it. If you're tired of being broke, here's what Ramsey advises doing next with your money.
How To 'Get Out of the Land of Payments'
In the same tweet, Ramsey said people who don't want to be broke people anymore need to "get out of the land of payments." 
Getting out of this territory, according to Ramsey, means sitting down, looking at how much you make, the amount of debt you're in and what you'll need to do to address the mess quickly.
If you find your specific mess is one where you're living paycheck-to-paycheck and are in serious debt, a post on Ramsey Solutions recommends taking the following actions:
Live below your means. Create a zero-based budget and follow it carefully each month. Ramsey Solutions does not recommend making purchases that are not in your budget.
Increase your income. If you need to pay off debt quickly, like student loans or credit cards, consider working a part-time side hustle. You can also ask for a raise if you are truly due for a pay increase.
Make practical strides forward. Crunch the numbers to see how long it will take you to get out of your financial mess. Then, take practical steps forward that can help you turn the mess around faster. You might decide to increase your income by applying for a new job that pays more and is in your desired industry, or sell your car to pay off a piece of debt you've been struggling to get rid of.
More From GOBankingRates