Dave Ramsey Says To Budget for These 'Four Walls' Before Anything Else — And In This Specific Order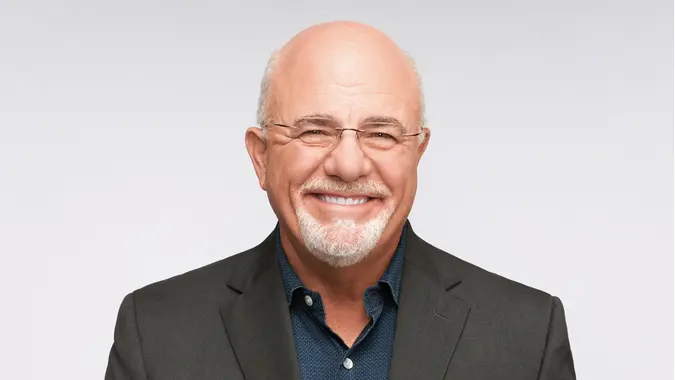 ©Dave Ramsey
Personal finance expert Dave Ramsey says if you're going through a tough financial period, you should budget for the "Four Walls" first above anything else.
In a series of tweets, Ramsey suggested budgeting for food, utilities, shelter and transportation — in that specific order. "I call these budget categories the 'Four Walls.' Focus on taking care of these FIRST, and in this specific order… especially if you're going through a tough financial season," the tweet read.
Ramsey advised prioritizing expenses, especially if you're going through financial hardship.
"Cover utilities before you pay your rent or mortgage. This is because in most cases, your lights or water risk being shut off before you'd be evicted or foreclosed on," Ramsey continued. "Don't ever pay a debt before you buy food. Pause paying extra on debts and save money while you weather the financial storm."
In a blog post, Ramsey explained more about the Four Walls and how to protect them against inflation.
As Ramsey Solutions detailed, it's best to shop at cheaper stores — Aldi, Costco, Walmart, etc. — and look for foods that give you more bang for your buck. Only buy the items you need and use cash-back apps and coupons whenever possible.
Energy bills have also been rising. According to the Energy Information Administration (EIA), the typical power bill is expected to rise by 2% this summer as compared to a year ago. You can cut down on utility bills by only running appliances when necessary and programming your thermostat to use less heating and cooling energy when you're not home.
To help save money on housing, Ramsey Solutions suggested getting a roommate, and to save enough money for a down payment in order to avoid private mortgage insurance (PMI). Also important: Make sure your house payment isn't more than 25% of your monthly take-home pay.
Transportation is the last on the list, but you can save on gas by joining gas rewards and cash-back programs and using apps to track the cheapest gas prices. Unless you need a car ASAP, either avoid purchasing a car right now or budget for a used one.
More From GOBankingRates