7 Questions To Ask a Financial Advisor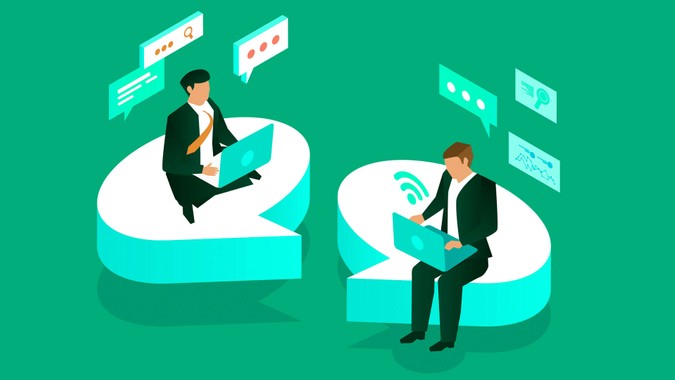 Whether you're just starting your career, nearing retirement or somewhere in between, a financial advisor can help you navigate important decisions about your money. Financial advisors come with an array of backgrounds, so it's important to know how to choose the right advisor for you.
When evaluating a financial advisor, you should research their education and experience. You also need to schedule an appointment to talk about their services and how they can assist you. Knowing what questions to ask a financial advisor during the interview helps you get the answers you need so you can make the best decision.
What To Ask Yourself Before Seeking a Financial Advisor
Before you start interviewing financial advisors, take some time to define your goals. Ask yourself, "What do you want?" The answer to this question will help you figure out what kind of professional assistance you need and what to ask a financial advisor during the interview. Other matters to consider are higher education, retirement and insurance.
What To Ask a Financial Advisor Before Hiring Them
Sponsors of
The best way to evaluate a financial advisor before you hire them is to ask questions about their experience and values. Their answers to the following questions provide insight into the way they work so you can select the person who meets your needs.
1. What Advisory Certifications Do You Have?
Start with the basics and ask about licensure and certifications. Federal and state laws require practicing advisors to be licensed or registered, and some financial planning specialties also call for additional coursework and exams. This lets you know the type of work they do and offers some reassurance that they're held to a set of professional standards.
2. Are You a Fiduciary?
One of the most important questions to ask a financial advisor is if they work as a fiduciary. A fiduciary is legally obligated to act in the best interest of the client. Working with a fiduciary gives some investors peace of mind. They trust their advisor to suggest products that benefit the client and don't just pad their commission check.
3. Do You Have Any Disclosures on Your Record?
A history of complaints and disciplinary action is a sign of a potential problem. Check with the Securities and Exchange Commission, the Financial Industry Regulatory Authority and your state regulators to review the background of financial advisors you're considering. Be wary of anyone who has broken the law or violated guidelines in the past.
4. What Services Do You Provide?
Financial advisors offer services ranging from one-time financial plan reviews and consultations to active investment management. They also may concentrate their services on a particular sector, like investments or money management. The financial advisor you choose should offer services that meet your current needs and goals.
5. How Are You Paid?
Financial advisors are paid in one of three models: commission-based, fee-only or a combination of the two. The National Association of Personal Financial Advisors prohibits its members from accepting commissions. This increases transparency and reduces the chance that an advisor will recommend products that may not be the best fit for the client.
Sponsors of
6. What Types of Clients Do You Specialize in Serving?
If the advisor advertises that they work with a specific group of retirees, you should ask about their experience with that group. This is especially true if the advisor reaches out to you through targeted advertising. It's one thing to say you understand how a certain retirement plan works, but it's another to know how to navigate the plan's regulations.
7. How Often Do You Communicate With Clients?
Communication is the key to any successful relationship, including the one you have with your financial advisor. You want someone who attends to your needs and answers your questions. Find out how often your financial advisor plans to be in touch with you and how you can reach them as needed.
How To Find a Financial Advisor
Start your search for a financial advisor by putting together a list of potential candidates. Ask family and friends for recommendations and browse professional organization websites that maintain a database of local financial advisors. You can evaluate them by reviewing their websites, checking their credentials and interviewing them in person.