Dave Ramsey: You Can Survive Without Using Credit Cards — Use These Two Approaches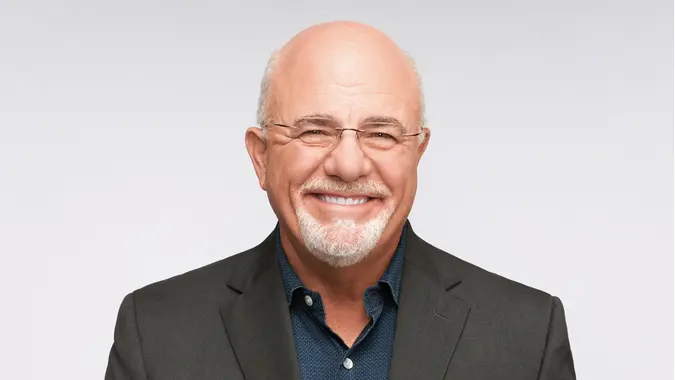 ©Dave Ramsey
"Credit cards are not here for you," according to financial guru Dave Ramsey. In a new video from "The Ramsey Show," Ramsey and Rachel Cruze discussed America's trillion-dollar credit card debt problem.
"You're asking for it and you're getting hammered at 18% to 28% and you wonder why you make $100,000 a year and you don't have any money because you signed up for a stupid trip on the stupid cruise and it's called the plastic cruise. It's out of control you guys," Ramsey said on the show.
According to him, there are two alternatives to survival without using credit cards to get yourself into debt.
First, Ramsey said that you can use a debit card instead. The other way to go around not using credit cards is to pay in cash.
"You can make it without these stupid things, get you a debit card, pay cash for it, get control of your life, get some autonomy from these banks," he said.
As further explained in a Ramsey Solutions article, the advantages of using a debit card are legion. First of all, they don't charge interest. Then, you spend less with a debit card.
While there are benefits to credit cards too — building credit, rewards points and miles — using them will never make you a millionaire, according to Ramsey Solutions.
"But you know what will? Getting on a budget, paying off debt, and saving up for the things you need to buy. That's how you achieve true financial success," Ramsey Solutions stated.
Other experts echoed this sentiment. Jay Zigmont — PhD, CFP and founder of Childfree Wealth — agreed with the premise that you can absolutely survive without credit cards.
"The TikTok cash stuffing trend has shown that cash is not only possible to use, but is in fashion," said Zigmont. "I prefer pre-paid debit cards as a credit card alternative. With pre-paid debit cards you are able to set aside a fixed amount each month, and when you run out, it will stop you from spending. If you have a bad Amazon habit, as I do, switching to pre-paid debit cards can save you hundreds or thousands in mindless spending."
More From GOBankingRates