Financial Advisors Share the Best Financial Lessons They Gave Their Clients

4 min Read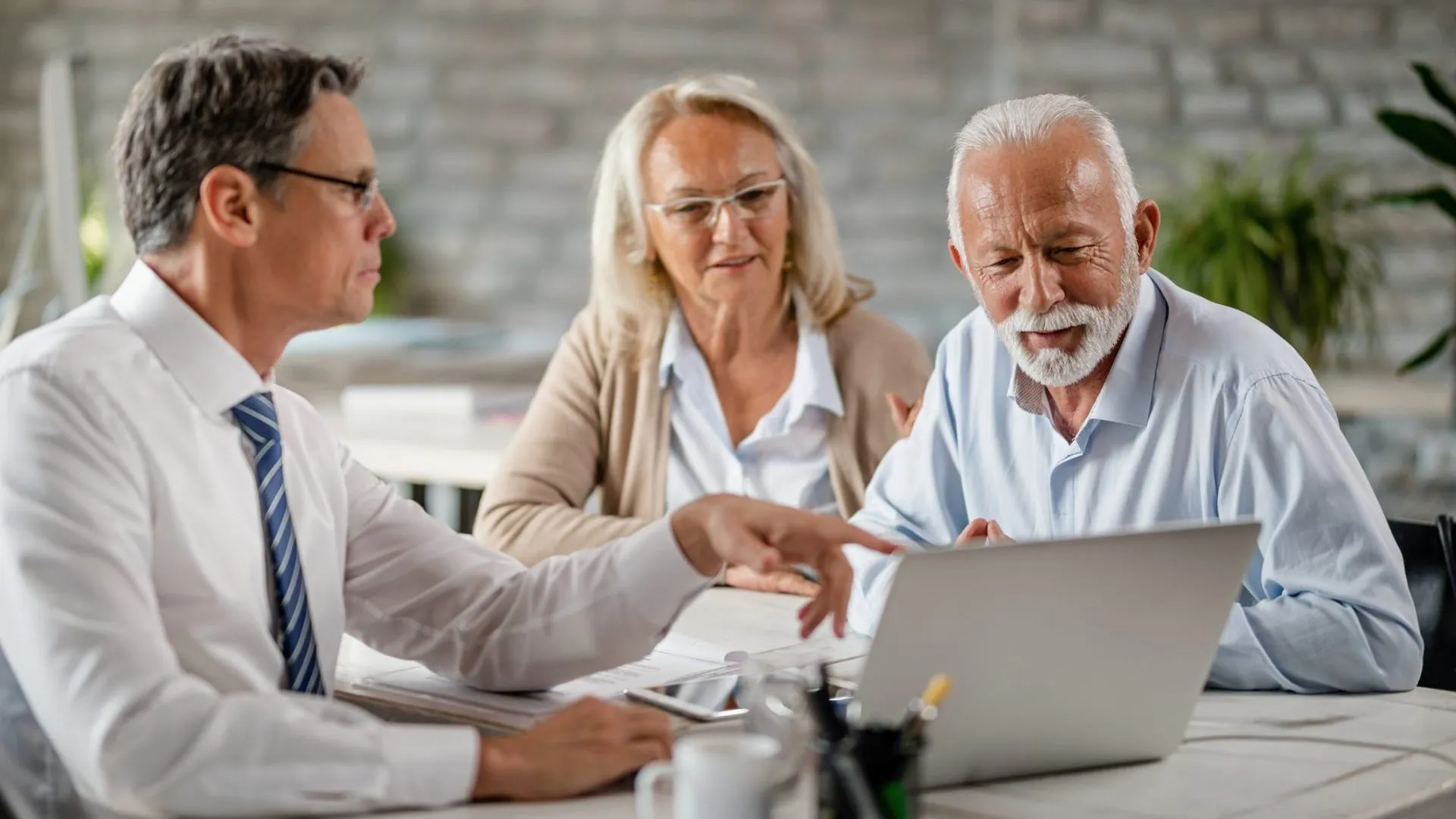 Talk Openly About Money With Your Partner
Doug Lynam, partner at LongView Asset Management, advises his clients to talk about financial issues with their romantic partners.
"Talking about money, especially with an intimate partner, can be excruciating," he said. "Learning to discuss money problems with your partner is a skill you need to master together, as a team, and it takes time, effort and commitment."
Although these conversations can be difficult, Lynam said it's important to talk about money issues before getting married.
"If you can't have hard money conversations before you get married," he said, "you likely have communication or trust issues, and you should think twice before making a lifetime commitment."
Enroll in Long-Term Disability Insurance
Herman "Tommy" Thompson Jr., a financial planner with Innovative Financial Group in Atlanta, always tells his clients to participate in the long-term disability insurance offered through their employer. This advice ended up being extremely important for one of his clients.
"As a young advisor, I pulled out my laptop during a client's open enrollment and made sure she elected the disability insurance," he said. "She did the same thing to her future husband. Fast forward a few years: Her now-husband has been in and out of the hospital for the last three years, but his disability coverage has provided enough income for her to go part-time and be able to provide care and support for him.
"No one wants to believe that they might need disability insurance, but about 25% of U.S. residents in their 20s will miss a year of work due to a disabling condition."
Always Contribute Enough to Your Retirement Plan To Get the Company Match
Another lesson Thompson always gives to his clients is to contribute enough to obtain the employer match on retirement fund contributions, if a match is offered.
"The employer looks at that match as part of your compensation package," he said. "If you don't take advantage of the match, you are leaving money on the table that could be in your pocket. This can be the hardest advice for younger earners, but it can be the most beneficial."
Don't Worry About Market Swings
Paul Peeler, a financial advisor at Integrated Financial Group, educates all his clients about the volatility of the financial markets and why it shouldn't be a cause for concern.
"The message is essentially that near-term market volatility is quite normal," he said. "Focus on the price one pays for the opportunity to earn superior longer-term returns."
Peeler discusses market volatility with his clients through monthly e-mails as well as in meetings and conversations.
"As a result, I have received only three concern-driven client queries since 2018, including the 2020 and 2022 bear markets," he said. "When I pick up the phone to reach out to clients during these times, I am consistently told that they aren't worried because I have shown them reasons not to be."
Understand Sequence of Return Risk
Glen Goland, JD, CFP, senior investment advisor with Arnerich Massena, teaches his retired clients about the sequence of return risk.
"Also called sequence risk," he said, "it refers to the risk from the order in which your investment returns happen; declines in a portfolio early in retirement can greatly impair the potential of that portfolio to last through retirement.
"Clients who understand this can monitor expenses in the first few years of retirement and adjust spending if their portfolio values are down, which is critical to getting a good night's sleep if markets drop right after their retirement party!"
Remember That Financial Advice Isn't One-Size-Fits-All
Jay Zigmont, Ph.D., CFP and founder of Childfree Wealth, specializes in working with clients who don't have children, and he often teaches them that traditional financial rules of thumb don't necessarily apply to them.
"Most, if not all, financial rules of thumb or guides assume you either have or will have children," he said. "Being child-free changes both the foundation and outcomes of their financial plan. Some things are simple, such as most child-free people have less need for life insurance. Others are more complex, like how to plan for long-term care."
More From GOBankingRates
About the Author