What To Expect (Financially) When You're Expecting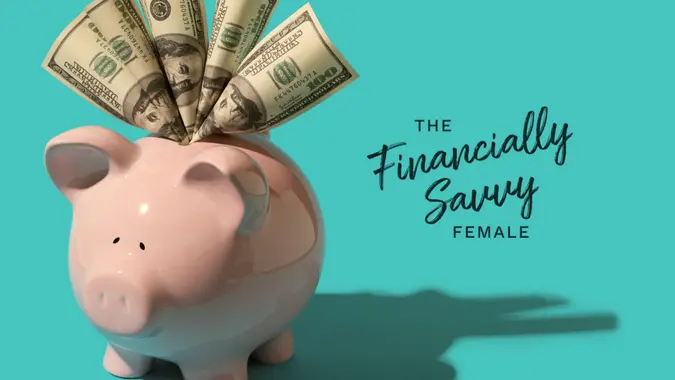 MarsBars / iStock.com
In today's "Financially Savvy Female" column, we chat with Morgan Kennedy, a private client advisor at Bank of America Private Bank who is also a mom herself, about how expectant mothers can be prepared to make less during their leave, added expenses parents-to-be should be prepared for and how to make changes now to be financially ready when baby comes.
Take a Look Back: 2022 Year in Review
Read More: 3 Easy Tips To Turn Your Credit Woes Into Wows
Be Prepared To Make Less During Your Maternity Leave
Depending on the benefits offered by your job and the amount of time you decide to take off, you might not be earning your full salary during your maternity leave.
"Once you become pregnant or find out that you're pregnant, start saving early on," Kennedy said. "Not only does that help you when you exit the workforce and enter the maternity leave past your paid leave, but it also helps you save for medical or healthcare expenses that you may have when you give birth. And then if you have additional savings that you had set aside, you can use that to set up a savings account for your child."
Be Ready for Additional Expenses in Both the Short and Long Term
Any expectant mother knows there will be additional costs that come along with having a new member of the family, but there are some you might not be anticipating.
"You should definitely anticipate expenses for things that the child needs such as diapers and potentially formula, but other expenses that you need to take into consideration are potential healthcare costs," Kennedy said. "You need to update your health benefits once you find out you're pregnant and check out how much the family plan increases your expenses and add that into your financial budget."
More from the Financially Savvy Female: How Millennial Women Can Take Control of Their Debt
Then, there are long-term costs.
"When I meet with clients who are expecting or have children who are expecting, the first thing I tell them is that it's never too early to start a college savings plan or educational plan for your child," Kennedy said. "Eighteen years go by really quickly and college expenses are ever-increasing, so try to start setting aside some [money]. Whether it's a bi-monthly draft from your checking account or you put bonuses into the plan, put that money aside for your child's college fund."
You May Need To Adjust Your Lifestyle and Budget
To account for potentially decreased earnings during your leave and additional costs, you may need to adjust how you currently spend and save. The best way to figure out how to do this is to look at your current budget — so you should start budgeting if this is not something you are already actively doing.
"For any couple, having a budget is always something that's important regardless of whether or not they're expecting," Kennedy said. "This will help them when it comes to seeing what you can potentially cut out so you can add to your savings. Something as simple as just writing down what you're spending every two weeks and then sorting it out into categories will help give you a window into your spending, and then you can talk to your spouse, your partner, your family about where you can potentially cut back. Is it eating out? Is it travel? Is it [starting to] shop at discount stores so that you can save a little additional money?"
Take the Time To Get Your Financial Documents in Order
In addition to making changes to your budget, it's also time to revisit all of your financial documents and plans, and creating plans that you don't currently have in place.
"You should really consider having an estate plan or will in place when you're pregnant," Kennedy said. "We often recommend that our clients review them every three to five years, but when there's a life event, like becoming pregnant, you should have a plan in place. What goes along with that is looking at your overall financial picture, making sure that accounts that have beneficiary designations are in order, that those are all set up and they're in the designated beneficiary's name in case something untimely happens to you. Look at insurance policies and make sure [your future child] is covered in case anything happens because you have another person coming along that relies on you."
Don't Rush Back To the Office Once the Baby Arrives
Although you may be hesitant to take your full maternity leave, Kennedy recommends that all working moms take advantage of this time.
"Utilize your maternity leave and take it as a given," she said. "It's a time to bond with your child. Nowadays, companies have done a great job of giving us plenty of time — 16 weeks — to spend with our babies. Be unapologetic about doing that because the work is going to be there when you get back. Don't feel like you have to rush back into the office or have the fear of missing out. It's a beneficial time, and it makes you a better working mother as well to take that amount of time to bond with your child. You'll be able to go back focused, knowing you've had a good start with your children."
GOBankingRates wants to empower women to take control of their finances. According to the latest stats, women hold $72 billion in private wealth — but fewer women than men consider themselves to be in "good" or "excellent" financial shape. Women are less likely to be investing and are more likely to have debt, and women are still being paid less than men overall. Our "Financially Savvy Female" column will explore the reasons behind these inequities and provide solutions to change them. We believe financial equality begins with financial literacy, so we're providing tools and tips for women, by women to take control of their money and help them live a richer life.
More From GOBankingRates