Grant Cardone: This Is the Best $5 I Ever Spent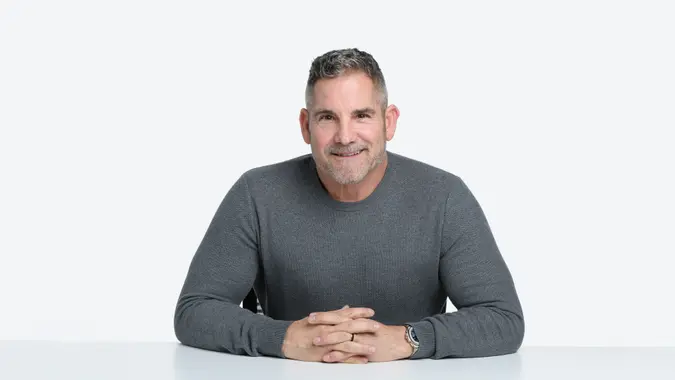 ©Grant Cardone
Grant Cardone owns and operates seven companies that bring in almost $100 million in annual sales, so he can afford to splurge on most anything. However, one of the best purchases he ever made cost him just $5.
Grant Cardone: What Was His Best Purchase for $100 or Less?
GOBankingRates had the opportunity to ask Cardone, who will be hosting the 10X Your Business summit from Sept. 15-17, about the best purchase he made for $100 or less, and he answered without hesitation.
"That's easy," he said. "I bought my wife a mood ring for five bucks and asked her to marry me."
Cardone bought the affordable engagement ring while vacationing with his now-wife Elena in Barbados. (The two will be hosting the 10x Couples Retreat in October.)
"I wanted to ask her to marry me, and I've always been a pretty frugal person," he said. "[I thought], 'I need to do this now because I have the courage.' And I didn't have a bunch of money. So I found [the mood ring] – I think it was $5.50 – and I said, 'I know it's not a big deal, but would you marry me?' She accepted it."
More From GOBankingRates