The Hidden Truths About Life Insurance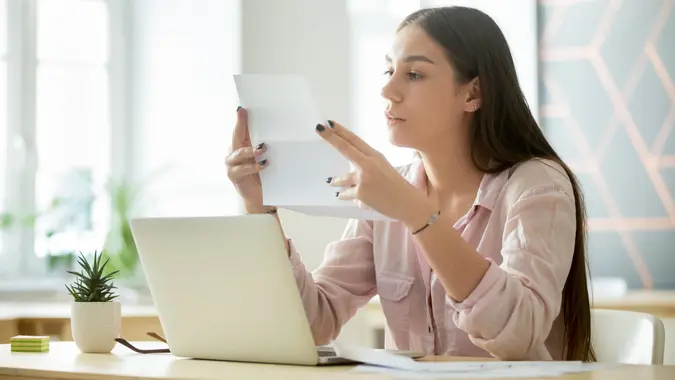 fizkes / Getty Images/iStockphoto
Life insurance is a safety net of sorts for the family members you leave behind, but many people don't have it. According to the most recent national life insurance survey from Erie Insurance, 38% of people who don't have life insurance believe it would be too expensive. However, the survey indicates that people often overestimate the cost of life insurance.
See: 7 Simple Habits That Will Make You Richer in 2022
And More: How To Compound Your Income in 2022
According to Erie, a 20-year, $250,000 term life insurance policy would cost approximately $200 annually for a healthy 30-year old male and about $185 for his female counterpart, but survey respondents estimated the cost to be $300-$500 a year.
Here are nine other hidden truths about life insurance you might not know. 
Life Insurance Is Not Created Equal
"The three most popular types of life insurance are term, whole and universal," said Kevin Draeger, CFP(r), life insurance product manager at COUNTRY Financial. "Term life provides protection for a specified period of time (like 10, 20 or 30 years) and is typically very affordable when you're younger. Whole life and universal life policies provide permanent coverage as long as premiums are paid. They typically have higher premiums than term life but also build cash value that can help with things like providing emergency funds or an estate for your family later in life."
Tips: How To Find the Best Life Insurance Policy for You and Your Family
Life Insurance Payouts Are Free of Taxes
No matter what type of life insurance you have, you generally won't have to worry about paying taxes on a life insurance payout. "Life insurance pays tax-free, and the cash value grows tax-deferred," said Howard Sharfman, senior managing director at NFP Insurance Solutions. 
The Ultimate Financial Planning Guide: Do It Like the Pros in 6 Steps
Life Insurance Is Good for Income Replacement
"Life insurance is about income replacement — it's a way to support your family by replacing your income if you are no longer around to earn it," said Jamie A. Bosse, CFP(r), RFC and lead financial planner with Aspyre Wealth Partners.
"It's best to get term coverage that will last until your kids are grown up or until you are financially independent (the point where you don't need to work anymore to support your lifestyle because you have enough assets to live on). Usually, a 20- or 30-year term policy will cover that need."
Learn More: Why Now Is the Time To Hire a Financial Advisor 
Life Insurance Offered By Your Mortgage Provider May Not Pay Out
"Post-claim underwriting means the life insurance company gathers very little information upfront," said James Heidebrecht, the owner of Policy Architects. "This is typical with mortgage life insurance products sold to you by your lender on the back end of your mortgage application. You're only required to fill in your personal details and answer a few vague questions, and voila, your coverage is issued! But are you really protected? The short answer is no; the only thing qualified for is paying premiums. No underwriting takes place until your family makes a claim on the policy, and then the insurance company decides whether you actually qualified for the insurance or not. As you could imagine, this scenario would create a higher potential for claim denials."
Be Prepared: 30 Greatest Threats to Your Retirement
You Should Buy Life Insurance Sooner Rather Than Later
"When to buy life insurance is most often now if you don't have any, no matter your age," said Kelly Maxwell, CEO of Seniors Mutual. "Premiums will only increase as you get older if you haven't started a policy already. If you are worried about all of the premiums going to waste, you can elect to get all of your premiums back at the end of the term, but this will raise the cost."
You Can Estimate the Amount of Insurance Coverage You Need
"We refer people to the Life Happens insurance calculator, which is a good do-it-yourself tool," Sharfman said. 
Sharfman also said you could use the following formula to calculate the amount of life insurance coverage you need: 20x after-tax income + debt + future cost of education – the liquid after-tax investments you own = the amount of needed life insurance.
Find Out: How To Stay On Track With Your Financial Goals in Continued Uncertainty
The Life Insurance Through Your Employer Might Not Be Enough
"Life insurance policies issued by employers are generally a great benefit but are not always enough to protect your family should you pass away," Draeger said. "Many companies will offer one to three times an employee's base salary, but that may not be enough to pay for final expenses, outstanding debts, your mortgage and the loss of future income for your family.
"Employer policies are also not guaranteed. If a company goes through hard financial times, the life insurance benefit could be taken away. Also, if you leave the company, you typically can't take that benefit with you to your next job. Talking with a professional can help you to fill in the gaps that leave your family vulnerable."
You May Be Able To Convert a Term Policy to a Permanent One
"Some term life insurance policies can be converted to permanent coverage over time," said Paul LaPiana, CFP, head of product with MassMutual. "This protects your ability to purchase permanent life insurance later, without the need for medical underwriting, so that you are essentially insuring your insurability while being able to take advantage of the living benefits that permanent insurance provides, such as building cash value for college funding."
Read More: 16 Effective Ways To Trick Yourself Into Saving Money
Life Insurance Is Non-Contestable After the First Two Years
"Life insurance is non-contestable after being in force for two years (even for suicide)," Sharfman said. "During the first two years, the insurance company is allowed to investigate the client to make sure the application and medical information provided was reasonably accurate. As long as the client provided accurate responses to the requested information to the carrier, a claim will be paid."
More From GOBankingRates