How To Bounce Back From a Financial Setback (Without Beating Yourself Up for It)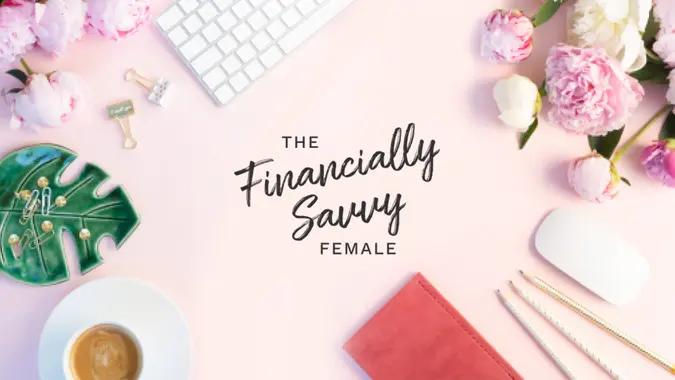 neirfy / iStock.com
It's easy to be self-critical of our mistakes, and when we make a financial mistake, it can bruise our wallet in addition to our self-esteem. But no matter what financial setback you are facing, with the proper plan, it's possible to bounce back. In this "Financially Savvy Female" column, we're chatting with Eleni Patel, a CPA with Equitable Advisors, about the common financial mistakes women make and how they can recover from them.
Be Aware: 50 Ways You're Throwing Money Away
See: Here's How Much Cash You Need Stashed if a National Emergency Happens
Common Mistake No. 1: Not Actively Participating in Long-Term Financial Planning
Patel said that her female clients often make two common mistakes, the first of which is taking a backseat when it comes to planning financially for the long term.
"For women who are in relationships, they may delegate the long-term financial planning and investing to their partners," she said. "We often find that women are highly involved in managing the household and day-to-day expenses — paying bills, buying groceries and other household items — but are not nearly involved to the same extent in long-term financial planning, such as future income production, cash flow management and investing."
Single women also tend to focus on the short term.
"Women who are single often focus on short-term needs — one to three years ahead — but don't have a long-term plan for the next 10, 20, 30+ years," Patel said. "In our view, long-term financial planning is especially important for women, as we tend to live longer than men."
How To Bounce Back From This Mistake
"It is never too late to take control and play an active role in mapping out your financial future," Patel said. "Every day is a new day in financial planning! No matter where you are in life or what your financial situation looks like, start prioritizing your financial well-being today."
Even if you are in a bad financial place right now, being proactive is the only way to change your situation.
"There are many women (and men) of all ages, who have recovered from major financial setbacks, such as bankruptcy and foreclosure, who go on to achieve great financial wealth," Patel said. "Wherever you are, start today by setting goals and formulating a plan to reach them. If you have a partner, engage in regular conversations about your finances to make sure you both have input in setting goals, evaluating opportunities and managing risk."
POLL: Do You Think States Should Suspend Their Gas Taxes?
Common Mistake No. 2: Not Investing
"The second common mistake we see is women holding excess cash rather than investing it," Patel said. "Yes, it's important to save, but it's also what you do with your savings that matters over the long run."
Patel said that a key step toward building wealth is investing and generating passive income on your savings.
"Have your money work for you," she said. "The gender pay gap and the tendency for women to live longer than men make it increasingly important that women's savings grow and compound in order to support them long into the future. Without education and coaching on risk management, many women feel more comfortable with their money in cash rather than taking the risk of investing."
How To Bounce Back From This Mistake
"We find that women hold excess cash because they are not sure how or where to invest it," Patel said. "Feeling educated and informed about investing is a critical first step to having the confidence to invest wisely."
No matter what your learning style is, there are resources out there that can help you become a confident investor.
"If you're a self-learner, you can read books, listen to podcasts and explore a variety of online resources," Patel said. "If you're a more active learner, you can ask a trusted friend or family member for help, join an investment club or meetup, or seek professional advice from a financial advisor. We spend a lot of time educating our clients about investing to ensure they feel informed before making any financial decision or investment. We often find that once women feel informed and confident, they end up enjoying financial planning and investing, and appreciate the benefits even more."
How To Forgive Yourself After a Financial Slip-Up
It's possible to take steps to get your finances back on track no matter where you are starting from, so don't be so hard on yourself after making a financial misstep.
"We all fail, make mistakes and encounter obstacles on our financial journeys," Patel said. "How you react to those obstacles and the actions you take to overcome them is most important. Sometimes your biggest failures motivate you to make the small changes that can significantly improve your future wealth. It is important to set expectations from the start that mistakes are bound to happen, some of which may not be within your control."
The best thing you can do right now is ensure you have a diversified portfolio aligned to your goals, time horizon and risk appetite, Patel said.
"Be flexible and willing to adjust your strategy over time as your life evolves and the market fluctuates," she said. "Give grace when mistakes happen. Keeping a long-term focus is key for any financial plan."
GOBankingRates wants to empower women to take control of their finances. According to the latest stats, women hold $72 billion in private wealth — but fewer women than men consider themselves to be in "good" or "excellent" financial shape. Women are less likely to be investing and are more likely to have debt, and women are still being paid less than men overall. Our "Financially Savvy Female" column will explore the reasons behind these inequities and provide solutions to change them. We believe financial equality begins with financial literacy, so we're providing tools and tips for women, by women to take control of their money and help them live a richer life.
More From GOBankingRates