How To Make Money Using Your Existing Hobbies and Talents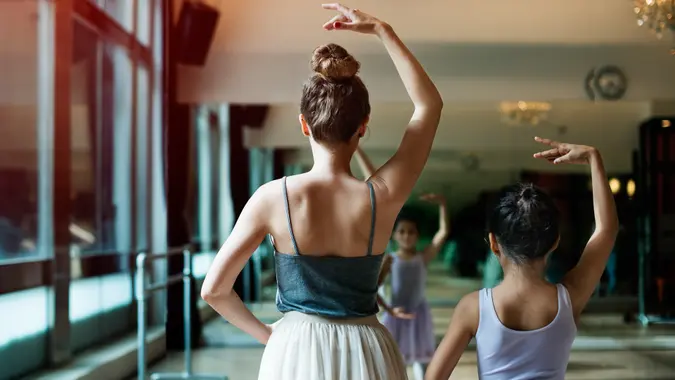 Rawpixel / Getty Images/iStockphoto
You've invested a lot of time and energy into your favorite pastimes, and as a result, you've really honed your craft. In fact, you've gotten so good at these hobbies, you think you could monetize them.
2021 Small Business Spotlight: Nominate Your Favorite Small Business and Share With Your Community
At first, this idea might sound wild, but it's actually perfectly feasible. If you have the talent and you're willing to put in the work, you can definitely make money from the activities you're most passionate about.
Vered DeLeeuw, a food blogger and founder of the Healthy Recipes Blog, always loved cooking, so when her husband was put on a low-carb diet, she enjoyed the challenge of finding delicious ways to adapt their favorite recipes.
To keep her recipes organized and share them with family and friends, she started publishing them on a blog but wasn't hoping for much in terms of income.
See: How One Person Turned a Side Hustle Into $100,000 Per Year
"However, over the next few months, the blog started getting readers and followers," she said. "I quickly realized the potential my blog had as a business and started reading as much as I could and teaching myself about running and promoting a blog."
DeLeeuw slowly built an audience, signed up with advertisers and enjoyed the small supplemental income generated by the blog. A few years, ago she started treating the blog as her full-time job — learning more about search engine optimization and social media — and now earns a full-time income from it.
She advises others interested in using their hobbies to make money to go for it.
"It's so much fun, being paid to do what you love," she said.
Find Out: How Much You Really Take Home From a $100K Salary in Every State
However, she warned that businesses don't just flourish on their own, so be prepared to invest a lot of time and effort into it and know success won't happen overnight.
Chelsey Gomez, a two-time cancer survivor who had a stem cell transplant at the height of the pandemic, started making art as a way to cope with her experience. She found her art resonated with other cancer survivors, so this inspired her to open the Etsy shop Ohyouresotough, which offers funny gifts for cancer patients.
"I was very limited in what I could physically do after my transplant and this was a way to still contribute something to my family," she said.
"Advice wise, I think you 100% need to find a niche," Gomez said. "A niche and differentiation is huge in such a large market like Etsy."
More: 22 Side Gigs That Can Make You Richer Than a Full-Time Job
She advises other prospective Etsy shop owners not to give up if things don't take off right away.
"I only had a handful of sales until Christmas when one of my products became a best-seller," she said. "Now I have over 500 [sales]."
Lindsey Dinneen, founder of VidaDance Studio, offers in-person dance classes for all ages at her dance studio in Leawood, Kansas, but her reach doesn't stop there. The professional dancer, choreographer and teacher also sells and promotes dance and wellness courses like "20 Moves in 20 Days: Beginning Jazz Dance" and "Rock Your Wedding First Dance" using online platforms like Elevate Art and Udemy.
"I was inspired to turn my hobby into a side hustle as a way to reach a larger audience than I could for in-person classes, to generate passive income and to share dance and wellness with the world in a uniquely encouraging way," she said.
Read: 9 Successful Money-Making 'Schemes' That Are Actually Legal
Dinneen advised other would-be online dance teachers to take the leap.
"Find a hosting platform that works for you, and talk about your courses as often as possible to promote their organic growth," she said. "Listen to your students' feedback to help improve your existing and future courses."
If other talented hobbyists can use their passion to generate income, you can, too. Choose something you're truly passionate about, then roll up your sleeves and get to work.
More From GOBankingRates
Last updated: March 26, 2021