I'm a Financial Advisor: Here Are 5 Habits My Wealthiest Clients Have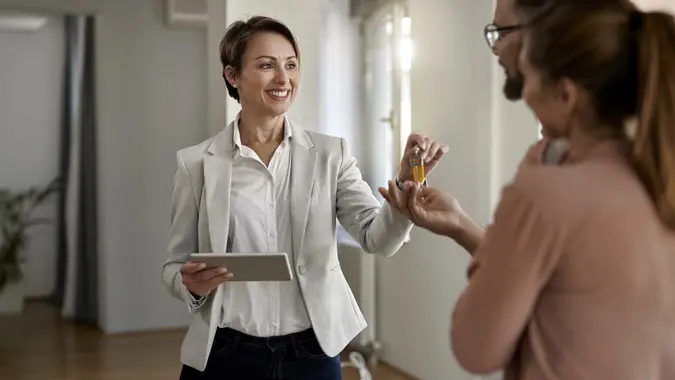 Drazen Zigic / iStock.com
Every wealthy person follows a different path to riches, but many of the same habits unite them on their separate journeys to financial independence and security. 
The rich tend to keep their cards close to the vest, guarding their secrets and tactics for success — and who could blame them when everyone wants what they have?
The rare exception is the professionals with whom they share the most intimate details of their financial lives. Eva Rosenberg, founder of TaxMama, is one of the country's top tax professionals — and few people know more about the financial details of her wealthy clients than she does. 
After earning an MBA in international business from Cal State Fullerton's College of Business and Economics, she spent years working for a large CPA firm before striking out on her own. She has written a national tax column for Dow Jones for 15 years and is the author of "Small Business Taxes Made Easy," published by McGraw-Hill.
Along the way, she earned the title of enrolled agent, a special certification that allows tax professionals to represent their clients before the IRS. To become an EA, you must pass a grueling three-part comprehensive IRS test covering individual and business tax returns. 
Many of her high-net-worth clients have been with her for decades and trust her with secrets they don't tell anyone else.
Here's what she has learned about the habits the rich so often have in common. 
They Bought Homes as Soon as They Could
Even when her wealthy clients were young and not focused on their finances, Rosenberg said, they stopped renting and bought homes at the first opportunity. 
"As a result, those home values have increased 10 to 50 times or more over the years," she said. 
Those early investments increased their credit profiles, borrowing power and, of course, their net worths.
"For instance, a $30,000 home in 1975 is now worth about $1.2 million," she said. 
Take Our Poll: Are You Concerned About the Safety of Your Money in Your Bank Accounts?
They Value Play but Put Work First 
Most of Rosenberg's wealthiest clients didn't get rich through spartan lifestyles of self-deprivation. They like to enjoy life, but never at the expense of their future financial security.
"They are all open to combining their need for some instant gratification with long-term results," Rosenberg said. 
They spend money on extras that add value to their lives or fuel their passions, but only after they've met their own goals for saving and investing.
"For instance, they maximize their retirement plan contributions," Rosenberg said. "Today, most of my wealthy clients — very ordinary people — have solid retirement plans worth millions."
They Get Back on the Horse After Every Fall
From Jeff Bezos to Mark Zuckerberg, some of the richest people on Earth have talked about failure as being key to their success.
Rosenberg's clients are no different. They see mistakes as learning experiences that can help them grow and improve — not as excuses to give up.
"My client who is a multimillionaire today has failed a few times along the way, even to the point of filing bankruptcy," she said. "But he never wallowed in pity. He just started the next project until he finally hit on the right partners and product." 
They Surround Themselves With Good People
One thing that unites nearly all of Rosenberg's high-net-worth clients is that they never go it alone. She is just one trusted member of their larger support system.
"The people I know who did more than just save — the ones who really made it big — all had one thing in common," she said. "They built a team of advisors and mentors and met with them regularly to keep their progress on track. Each of those people was able to take an adequate business and turn it into a multimillion-dollar, wholly owned enterprise." 
They Play It Straight and Use Conscience as Their Guide
There's a common misconception that you can't achieve great wealth without cheating, lying or otherwise succumbing to the corrupting nature of money. 
That has not been Rosenberg's experience.
"You may not believe this in the world of business," she said. "But every single one of these people were consistently ethical, provided a high degree of customer service and were passionate about their clients or customers." 
More From GOBankingRates
Andrew Lisa contributed to the reporting of this article.