Jaspreet Singh: Stop Doing These 5 Things When You Get Paid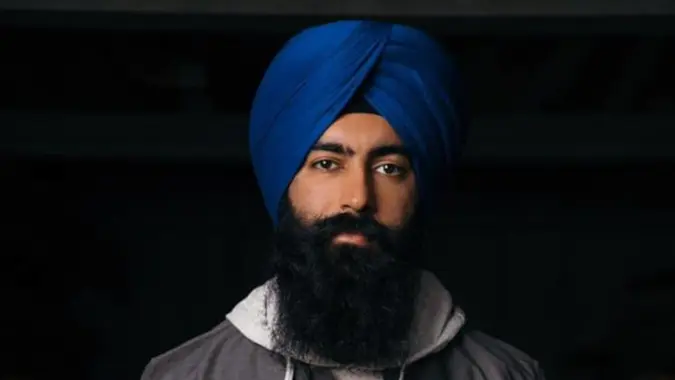 Jaspreet Singh / Jaspreet Singh
Common sense dictates that monitoring and adjusting your budget on paydays will ensure that you stick to your savings and spending goals more easily. However, while most people are excited to get back in the black when payday rolls around, many increase their spending instead of sticking to their carefully crafted financial plans.
"You love it when it's your payday, the Gucci store loves it when it's your payday and even the government loves it when it's your payday, because that means they get paid, too," motivational financial speaker Jaspreet Singh said in a new "Minority Mindset" video.
You don't need a financial advisor to tell you that if you "pay yourself first," by automatically moving your money into accounts earmarked for bills, savings, long-term goals, retirement or emergency funds, the temptation to spend as soon as you get paid should slip away. Your paycheck can't burn a hole in your pocket if it doesn't get there in the first place.
However, as researchers Michaela Pagel and Arna Vardardottir found in their 2016 consumer buying behavior research, more than half of the population they studied increased spending by more than 25% on payday regardless of good intentions.
"Payday spending is a completely understandable behavior from a common-sense standpoint, but it doesn't make sense according to the economic models, which says people optimize their budgets across time," Pagel said. "So theoretically, you shouldn't see people consuming more just because they have more money one day — yet it happens."
Singh, the "serial entrepreneur" and "Chief Executive Money Nerd" at "Minority Mindset," says there are five behaviors you should avoid when you get paid.
Also see ways to save more of your paycheck.
Stop Wearing Your Money
Singh believes most people have their priorities in the wrong place, going through life with the desire to acquire wealth but instead of investing, they spend their money on clothes, "cute restaurants" and the biggest declining liability, cars, which carry an average payment of $716 a month if buying new.
"If you don't own assets, if you don't own a rental property, if you don't own stocks worth as much as your car, your priorities are in the wrong place," Singh said.
Stop Letting Your Money Die
While there are benefits to holding cash in times of economic concern (protection from market swings, preserving purchasing power), its flexibility and stability won't earn you the significant returns that investment options can provide.
"If you're putting money aside to save it, you've taken the first step, which is great," states Singh. "But now, you've got to stop being scared with that money and you have to be willing to take risks with that money if you want to see your money grow and actually build wealth."  
Stop Blindly Following People on the Internet
Although he has built a huge fanbase and makes his living using the internet, Singh believes that blindly following so-called financial gurus and throwing money toward get-rich-quick schemes will lead to financial frustration. Making money takes hard work, time and the drive to take and accept risks. Instead, follow the old adage: If it sounds too good to be true, it probably is.
Singh said: "Building wealth is hard. Period. Investing your money takes time. Period. You need money to invest. Period. … If you don't invest you money and you don't take that risk, you are never going to see the potential gains."
Stop Buying Things You Can't Afford
According to LendingTree, Americans' total credit card balance hit $1.031 trillion in the second quarter of 2023, the first time this debt topped $1 trillion in U.S. history. Credit card debt is a huge problem for many Americans, but for Singh, the cards aren't the problem. Paying interest, and other consumers' rewards and company perks, is.
"If you're going out and buying things that you can't afford with money that you don't have, not only are you buying something that's losing you money, but you have to spend tomorrow's income paying it back," Singh said.
Stop Blowing Your Money on Alcohol, Drugs and Netflix
While Singh mentions these three things specifically, he casts his net wider.
"If something is not adding value to your life and it's sucking a lot of cash out of your life," he said, "you might want to start rethinking if that's something you need in your life."
As far as Netflix goes, it's not the monthly money spend that Singh dismisses, it's the time suck.
"The cost isn't the $15 a month. The cost is the two hours of time you are devoting to the TV every single day. That's 60 hours a month. We're talking about over 700 hours a year," he said, stressing that this time could be better spent learning, increasing your income and building your wealth.
More From GOBankingRates