Fox Business' Liz Claman: Every Parent Should Be Investing for Their Child's Future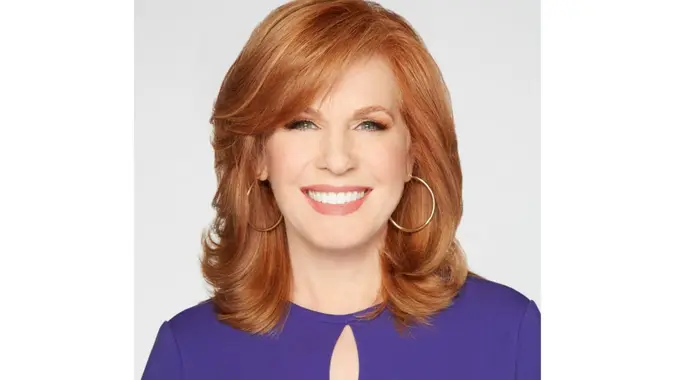 ©Liz Claman
Liz Claman is the anchor of "The Claman Countdown" on Fox Business Network, where she has interviewed some of the top names in investing and business, including Berkshire Hathaway CEO Warren Buffett, Apple CEO Tim Cook and Microsoft founder Bill Gates. Prior to joining Fox Business, Claman served as an anchor at CNBC. She is the recipient of two Emmy Awards.
Recognized by GOBankingRates as one of Money's Most Influential, here she shares why parents should start investing on behalf of their kids, how to cut back on spending during inflation and the value of delayed financial gratification.
What's the one piece of money advice you wish everyone would follow?
Start investing as an infant. I'm not kidding. Every newborn should come out screaming, "Put me in a no-load S&P index, Mom!!!" Even if it's the $50 Uncle Irving gives you the day you're born, ALL parents should start putting even a small amount every month into the stocks of good quality companies or an S&P index fund. If you can start early, the value of compound growth is put on steroids; the average rate of growth of an investment over a multi-year period is so much more dramatic when you give yourself a longer runway.
What's the most important thing to do to build wealth?
See above. Aside from that, pick a profession you're extremely passionate about, learn from those whom you admire and work your tail off while self-educating on a daily basis. There's nothing more valuable than betting on yourself and believing in yourself.
What's your best tip for fighting the impacts of inflation?
Start making tough spending decisions. Go through your daily spending, write it all out, and then slash and burn. Downgrade to less expensive products. Cut out subscriptions you're not using enough. Delete apps that cost money — even if it's just a few bucks. During COVID lockdowns, all the nail salons closed. I have friends who started doing their own nails and got so good at it, they haven't gone back to the salon. That's a weekly savings of $30. Everything adds up.
What's the biggest mistake people make when it comes to money?
It's a huge mistake to live beyond your means. Sometimes it's unavoidable; but, if you can, avoid credit card debt. The interest is outrageous. Living within your means gets easier as you do it. And, quite frankly, it's very empowering to say, "I'm sorry, that's not in my budget." You'll find that when a friend is pushing you to spend a small fortune on a weekend getaway and you calmly toss out that line, you'll often see a glimmer in their eye — they're envious of your discipline. While they're blowing cash on something that might be quickly forgotten, you're building wealth, socking away money and will have a down payment on a home well before your more profligate pals do. My dad used to say, "Forgo current pleasure for future gain." Follow that.
Jaime Catmull contributed to the reporting for this article.
More From GOBankingRates