YouTuber Nate O'Brien Explains How the Underrated 80/20 Rule Can Help Your Finances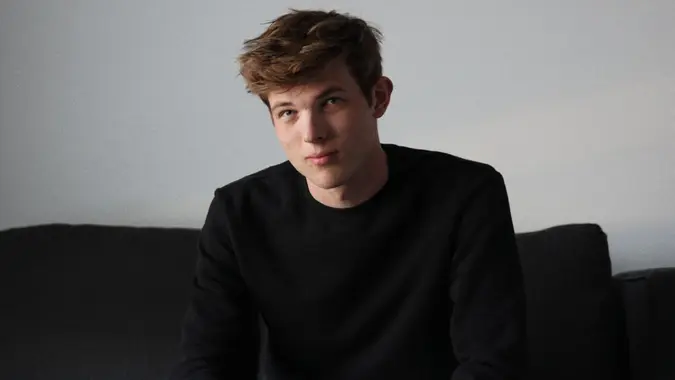 ©Nate O'Brien
Nate O'Brien is an investor, entrepreneur and internet personality, best known for his personal finance YouTube channel. O'Brien says he's on a journey to help millions achieve financial success, and with 1.2 million subscribers and over 50 million views on YouTube, he's well on his way. He has previously been recognized by GOBankingRates as one of the biggest money influencers on TikTok and YouTube.
Now recognized by GOBankingRates as one of Money's Most Influential, here he shares why cutting out Starbucks is not a great way to build wealth, how to effectively fight inflation and why he pays for everything in cash.
What's the one piece of money advice you wish everyone would follow?
I wish people would pay more attention to the 80/20 rule. Instead of trying to save money on $4 Starbucks coffee, you're better off focusing on the largest expenses like housing, transportation and food. Eighty percent of expenses come from 20% of purchases.
Check Out: The Top 100 Financial Experts of 2022
The Most Influential Money Experts: Where We Get Our Money Advice
What's the most important thing to do to build wealth?
Networking. Your network is your net worth. Seek out the successful people in your neighborhood — many of them are willing to take you under their wing and help guide you.
What's your best tip for fighting the impacts of inflation?
Stay well diversified. I have friends who tried to combat inflation by purchasing equities — they are down 40% year to date. I went pretty heavy into energy back in December, and that turned out to be a terrific inflation hedge.
What's the biggest mistake people make when it comes to money?
I see so many people thinking that they need to bring on debt in order to make more money. I don't like that. I really don't use it. If I want something, I buy it in cash. This helps me sleep very well at night knowing that I'm never overleveraged.
Jaime Catmull contributed to the reporting for this article.
More From GOBankingRates