What Is the Pareto Principle or 80/20 Rule and How Is It Best Applied for Finance?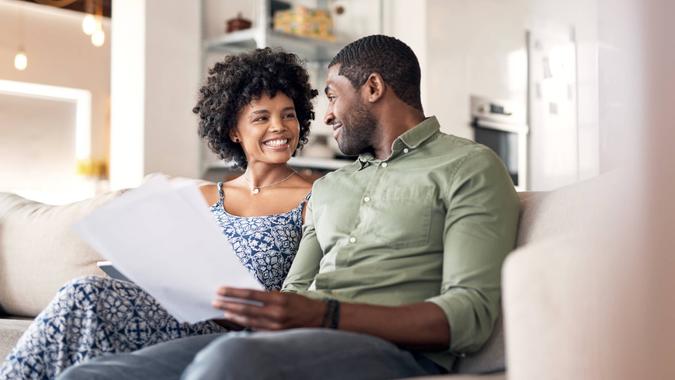 shapecharge / Getty Images
You've probably heard about the Pareto principle, one of the most common management strategies used to achieve more with less effort. While many people overlook the concept, it can be used in almost every area — including financial improvement.
What Is the Pareto Principle?
The Pareto principle, also referred to as the 80/20 rule, asserts that 80% of outputs result from 20% of inputs. Similarly, 80% of consequences result from 20% of causes. The imbalance of inputs and outputs resulted in the 80/20 relationship, which is often seen in various business cases:
20% of customers account for 80% of profits.
20% of products account for 80% of sales.
20% of employees account for 80% of work completed.
Founded by Italian economist Vilfredo Pareto, the concept dates back to 1896. Pareto found that 80% of the wealth in his country during that period was owned by 20% of the population. He investigated different industries and found a consistent distribution ratio.
You can apply the Pareto principle in nearly all aspects of life, such as productivity, business, personal finance, investing and retirement. Read on to learn more about how you can use the 80/20 rule to improve your finances.
How Does the Pareto Principle Work?
The 80/20 rule operates under the theory that most of your success comes from accomplishing vital few tasks. These high-importance tasks–20%–account for most of your success–80%.
Understanding the principle is essential to prioritizing the "vital few" rather than the "trivial many." This way, you can focus on the few most valuable and important tasks instead of the many areas that merely appear meaningful.
The Pareto principle will help you devote prime concern to pursuits that deserve the most time and attention.
Apply the 80/20 Rule to Finance
When it comes to improving your financial situation and working toward money-related goals, there are different ways to go about it. Applying the Pareto principle is one of them. Here are several areas of finance where you can use the 80/20 rule.
Budgeting
Budgeting will help you not only manage your money but also save a lot more. While everyone's budget is different, you can create a budget you can live up to by prioritizing your savings.
When you apply the 80/20 rule to your budget, you pay yourself first by saving 20% of your income and spending 80% on living expenses. The Pareto principle is basically a simplified version of the 50/30/20 budget rule where you allocate 50% of your income to needs, 30% toward wants and 20% to savings.
If you face budgeting challenges, the 80/20 rule is a powerful method to get you on track. It will help you increase your savings substantially and cut back on unnecessary spending.
Investing
When it comes to investing money, you'll realize that 80% of your investment returns come from only 20% of your asset allocations. However, that's not a general rule, and it's impossible to predict whether your investments will behave that way. Therefore, holding a diversified portfolio lowers the risk.
How To Apply the Pareto Principle To Investing

First off, examine your portfolio and identify the securities contributing to 80% of your investment returns. You also need to eliminate assets that are bringing down your portfolio. This way, you're holding top gainers while cutting off losers.
Retirement
Nothing is more fulfilling than going for early retirement — you'll have enough time to enjoy doing things you've always dreamed of. Applying the Pareto principle to your finances can help you retire early and wealthy. We can assume that 20% of the time you spend putting money in your 401(k) or IRA account results in 80% of your progress toward retirement.
If you plan to retire wealthy, you need to focus on the 20% of the effort you put toward retirement because that matters most. Identify those high-leverage areas and focus on them as you build a secure retirement.
Final Take
The Pareto principle is a great tool that you can apply to just about anything. Prioritizing your vital few and cutting off the trivial many can help you build a life that's not only productive but also financially sensible. If you haven't considered the 80/20 rule, try to implement the concept in all areas and see how it turns out.
Our in-house research team and on-site financial experts work together to create content that's accurate, impartial, and up to date. We fact-check every single statistic, quote and fact using trusted primary resources to make sure the information we provide is correct. You can learn more about GOBankingRates' processes and standards in our editorial policy.